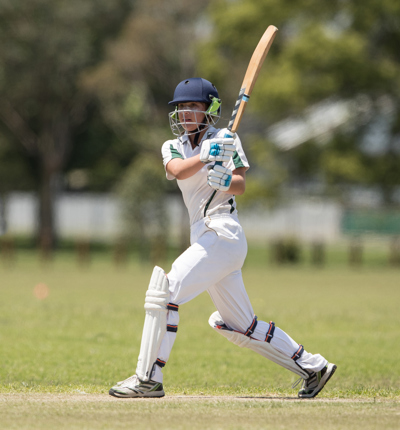 Cricket highlights concerns overlooked by IICSA about sexual abuse in sport
Child sexual abuse can take place in any sphere of life and yet one area that has not been considered fully by the Independent Inquiry into Childhood Sexual Abuse (IICSA) is abuse in sport.
There has been considerable media coverage of childhood sexual abuse within sport in the past few years, predominantly in football but also in athletics, gymnastics, swimming, tennis and many others.
The widespread nature of the issue is reinforced by the number of complaints collected by Operation Hydrant, a national coordination police hub concerned with child sexual abuse investigations. In the 16 months after November 2016 when Andy Woodward publicly disclosed the abuse he suffered from Crewe Alexandra Football Club coach Barry Bennell, they noted:

849 potential victims
300 alleged suspects of abuse
340 football clubs impacted

We do not know how many complaints of abuse in football were made before November 2016 or since March 2018, and we do not know the number of children who have suffered abuse in other sports. However, we do know that these figures will only show a proportion of the true number that have suffered childhood sexual abuse in sport. Therefore it is disappointing that IICSA did not decide to choose sport as one of their 15 investigations but instead chose to do a thematic report (Page 8) that looked at nine out of the 64 participants who had disclosed abuse in sport to the Inquiry.

IICSA's decision to not choose sport as one of their main investigations means that a social aspect of many children's life has not been thoroughly considered. Certain sports such as football and gymnastics have received a lot of media coverage recently but abuse can take place in any sport and to emphasise this problem I want to consider some cases in cricket.
Abuse in cricket
Michael Strange is a former coach and scout for Durham County Cricket Club who was accused of using his position of trust within cricket to sexually abuse boys. He was first convicted in 2012 for abusing three boys in the 1990s and was found guilty of seven charges of indecent assault and one charge of indecency with a child.

He received a prison sentence of six years and he received a lifelong sexual offences prevention order that prevented him from attending cricket matches involving young males, had to sign the sex offenders register for life and is banned from working with children for life.

In 2016, Strange was convicted of abusing another boy in the 2000s and was sentenced to another three years in prison. In 2020, he was convicted of abusing another boy in the 2000s, was found guilty of nine charges of indecent assault and sentenced to another four and a half years in prison.

In 2022, Strange was convicted again for abusing two boys and pleaded guilty to two charges of indecent assault. He received a 40-month prison sentence.
Following Strange's conviction, families and sports workers in the North East are being encouraged to speak out about abuse concerns as part of the Say Something if You See Something safeguarding campaign, which was launched by the NWG Network in 2013.

Sadly, Strange is not the only known child abuser within cricket and below are a selection of others who have faced criminal prosecution:
The sexual offences that these men and others like them have committed are heinous and they have rightly been convicted for the same. However, abusers do not operate in silos but in the open and with obtained positions of trust and the concern is cases like Wasim Aslam and Matthew Hyam cannot give victims and survivors of abuse a lot of belief in the safeguarding system in place in cricket.

An important point to consider is that the England and Wales Cricket Board (ECB) did commission Jane Stinchbury to review their safeguarding provisions in 2016, which on the face of it is something to be commended.

However you cannot find a copy of the report on the ECB website and they refused to provide a copy to me when I requested it as "a report of the findings was produced for the Board". This lack of transparency does not instil any trust in the safeguarding system in cricket and raises more questions than it answers as one would hope that the report was in fact for public reassurance.

The report, any failings that were found and any safeguarding recommendations should have been made public in a similar manner to the Football Association's Inquiry into child sexual abuse or the Lawn Tennis Association's Inquiry into abuse in Wrexham Tennis Centre.

IICSA had an opportunity to thoroughly investigate childhood sexual abuse in sport and it is disappointing that they failed to take this chance to not only explore the failings that have taken place but as importantly what can be done to ensure they do not happen again.