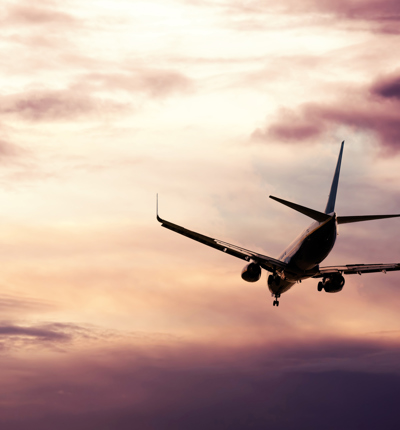 Travel insurance in a post-Covid world – are you covered?
As we await the Government's latest update regarding holiday restrictions, our Head of Travel Litigation, Clare Campbell comments on the increasing importance of travel insurance cover in a post-Covid world.
A recent survey by consumer group WHICH has discovered that less than one in 100 travel policies provide complete cover for Coronavirus-related disruption. The consumer group reviewed 263 travel insurance policies and rated only two as offering complete cover. These policies are the HSBC UK select and cover and Barclays travel pack.
Travel insurance protection has always been a vital part of any holiday planning but it is even more significant in our post COVID-19 world. The one thing we can be certain of is the uncertainty of future travel, so this survey demonstrates the importance of checking the quality of your insurance cover. It is so important for travellers to try to ensure they have as much protection as possible if something goes wrong.
Travel insurance is crucial to not only cover you for any potential emergency medical or repatriation costs but also for any last minute Covid related cancellations. This could include a member of your party testing positive for COVID-19, or having to self-isolate, or a sudden government change in travel policy.
A further important consideration is that in order to ensure that your cover is valid, travellers must be aware and follow government and FCDO advice before travelling. If a traveller decides to go abroad against official advice then this could invalidate their travel insurance.
Here are some top tips for choosing travel insurance to help give travellers peace of mind and feel properly protected if things go wrong.
Top tips for choosing travel insurance
Always take out adequate travel insurance. Don't default to the cheapest policy. Make sure that your cover is inclusive of any holiday activities you might be planning, such as backpacking or skiing.
Read your policy wording carefully, including the small print. Remember, your travel insurance is a contract between you and the insurer. You are expected to have read all of the terms and conditions on the small print. Be aware - an insurer is unlikely to accept a claim that you have made, simply because it involves something you didn't know your travel insurance excluded. Pay particular attention to the most important part - the exclusions section – to understand what you are not covered for under the policy. Some people don't realise until it is too late that the travel insurance won't cover them for certain activities or geographical areas or pre-existing medical conditions.
Take your policy documents away with you. Taking your policy documents on holiday with you will ensure that you have the specifics of what you're covered for, who to contact if things do go wrong. Having them on your phone is fine, but if you lose or damage your phone, you might not be able to access the very insurance details that you need to claim on. Take a hard copy in your luggage as well for that extra peace of mind.
Apply for a global health insurance card. If you're travelling abroad, remember to apply for the global health insurance card well in advance. Many insurance policies expect that you will use this card to reduce your hospital bills, and the insurer may not fully cover your costs if you don't.
Play close attention to the excess. It is important to consider the amount of insurance excess payable when choosing your policy, especially if you're taking out insurance on behalf of a group. Do your homework and shop around for the best policy for you. Many excesses are from £50 to £150 and you should consider that if you are forced to cancel a holiday, whether this excess is payable per person, per incident, or both. Alternatively if your bag is lost, damaged or stolen, is the excess payable per item, per bag or per claim.
Know what to do if your insurers won't pay out. If your travel insurance refuses to pay out for a claim under the policy and this refusal has been upheld after you have complained remember that you do have options. The Financial Ombudsman Service is a free and independent service set up to help consumers who want to complain about a financial institution, including the insurance industry. The Ombudsman will review the facts of your case in an objective manner and rule on whether or not the decision was reasonable. If you are not happy with the decision then you can ask for a formal final decision by the ombudsman. If you're still not happy with the decision, then you may be able to pursue a claim via the courts.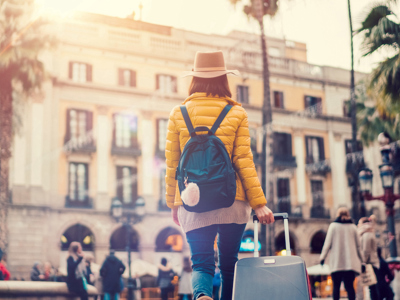 Travel and holiday accidents claims
Claims relating to injuries suffered whilst travelling abroad on holiday or on business trips