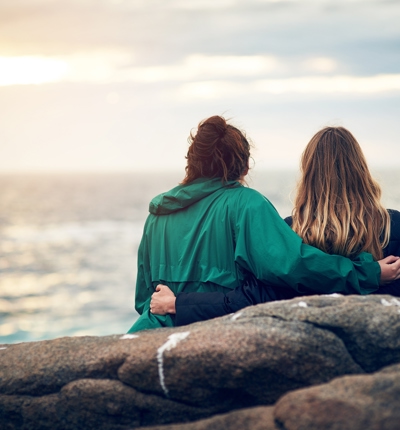 The right to bereavement damages – moral or legal responsibility?
Food safety lawyer Michelle Victor, who represents the family of Owen Carey, discusses bereavement damages, how they are applied differently across the UK and their limitations.
Owen Carey, who had a dairy allergy, ordered a skinny grilled chicken at Byron's O2 Arena branch in London for his 18th birthday in April 2017. Owen informed staff about his allergies but was not told his chicken was marinated in buttermilk. Tragically, Owen collapsed and died shortly later. His family were keen to pursue legal action with a view to donating some of his damages to charity to help those with allergies. Could and should have bereavement damages been paid?
What are bereavement damages?
Under the Fatal Accidents Act 1976, bereavement damages can be claimed following the unlawful death of a loved one. It is a form of personal injury compensation in cases where the death has occurred as a result of negligence. The rationale of the award is to compensate bereaved families for the non-financial benefits which would have been enjoyed but for the death, to provide practical assistance to the relatives, to recognise that the death was wrongful, and to punish the party who caused the death. In England and Wales, from 1 May 2020, bereavement damages were increased from £12,980 to £15,120. Whilst this is a welcome increase, many consider it does not go far enough.

Added to this unfairness is the geographic lottery that's also involved. In Scotland there is no limit on the damages which can be claimed for pain and suffering following bereavement. Instead, a judge considers the bereavement damages to be awarded on a case-by-case basis and takes into account individual circumstances before reaching a decision. There is no statutory limit and in practice the awards in Scotland are often much higher than the £15,120 available in England and Wales. Some examples include damages of £32,500 in 2004 awarded to a wife following the death of her 75-year-old husband; £48,500 in 2005 awarded to a wife following the death of her 34-year-old husband; and, £90,000 awarded to parents following the loss of their child at the age of 21.
Who can claim bereavement damages?
The current legislation entitles you to claim the bereavement award if you are:
the wife, husband, or civil partner of the deceased
the deceased's partner, if cohabiting for 2 years or more
parents, where the deceased is a "legitimate" minor; or
a mother, where the deceased is "not a legitimate" minor.
Who is excluded?
In England and Wales, many are shocked to find that they are not entitled to bereavement damages or nominal damages for the pain and suffering they experience following the death of a loved one.
Despite the fact that some cohabitants are now entitled to bereavement damages, the category of people entitled to the award remains very restricted. The following categories of individuals are not entitled to a bereavement award:
The unmarried father of a child under the age of 18
Parents of an adult child who is over the age of 18
Children who have lost a parent (regardless of the child's age)
Siblings
Grandparents
In Scotland the picture is very different. In Scotland, a wider circle of relatives can claim damages for pain and suffering following a death. Wider would include, for example, brothers, sisters, and children. Owen had siblings who would have been able to pursue such damages in a Scottish jurisdiction.
What other losses can be claimed following the death of a loved one?
Damages can also be given for the pain, suffering and loss of amenity suffered by the deceased person themselves. However, the amounts often paid are paltry. For example, for someone who dies instantly or shortly after an accident, the amount of compensation is likely to be in the hundreds of pounds. Other damages families can claim following the loss of a loved one include funeral expenses and travel expenses relating to the death. In addition, providing they can establish they were dependent on their loved one for either financial support or services, a claim can be made for the loss of that support or those services. However, these damages are purely financial and are not intended to provide any recognition of the grief and suffering of the bereaved. Also, this too is limited to particular categories of individuals, which again can produce anomalies and unjust outcomes.
It is every lawyer's nightmare, to have to advise a grieving family, distraught by the loss of a loved one, that they may be unable to recover a bereavement award or limited damages for their loved one's death. This was the blow we had to deliver to Owen's family. Owen was 18 when he died and in the eyes of the law his family were not entitled to claim bereavement damages and the damages for pain suffering and loss of amenity were very limited.
The Association of Personal Injury Lawyers (APIL) have campaigned for years for a change in the law in England and Wales relating to bereavement damages. APIL commend the Scottish system, with no cap on damages and increased scope for children and siblings to claim.

The Fatal Accidents Act 1976 came into force 38 years ago and whilst the law has slightly evolved over the years, further reform is necessary. Regardless of the law, there is a moral duty on defendants to do what's right and to work with families who have lost their loved ones to try, where possible, to remedy their wrong. Had a less litigious approach been taken in Owen's case, the family may have been able to move forward with their plans to honour Owen's memory.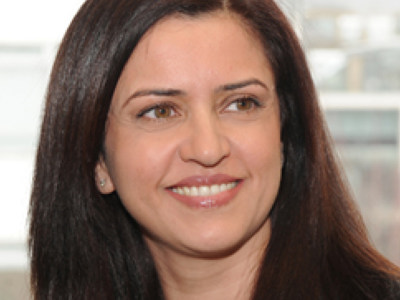 Michelle Victor
Michelle is a leading consumer rights lawyer and head of the food safety team in London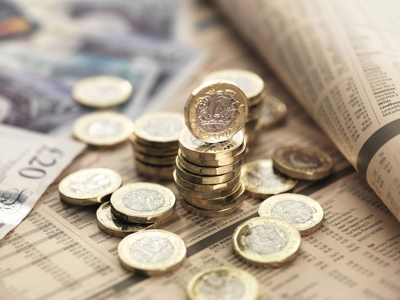 Consumer, competition and financial services claims
See how our leading UK consumer law lawyers can help