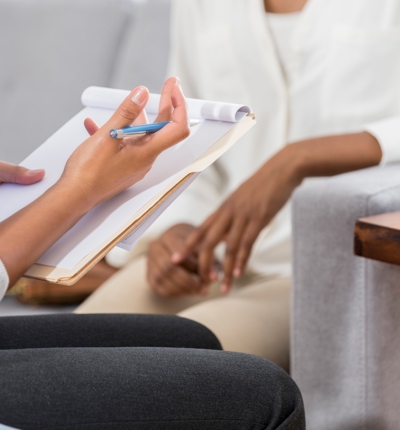 Stroke Awareness Month
It's Stroke Awareness Month, but how much do you know about Strokes? Writes Emily Markey
Strokes don't just happen to 'old' or 'older' people, although many of us assume they do. According to the Stroke Association, '25 per cent of strokes happen to people under the age of 65, 100,000 people have strokes a year, and strokes strike every five minutes'.
Even babies and young children can suffer strokes, the Stroke Association highlights that around 400 strokes a year occur in children and babies. So, sadly, strokes can happen to anyone, at any time, and then suddenly your life can be turned upside down.
What stroke have you suffered?
There are two types of stroke, Ischaemic Stroke (that cut off the blood supply to the brain, due to a blood clot or a piece of fatty material blocking an artery restricting blood flow) and Haemorrhagic Stroke (where a blood vessel ruptures causing bleeding around the brain). Strokes are a serious condition that can cause permanent brain damage, as well as death.
There is also a condition called 'mini strokes' (also known as Transient Ischaemic Strokes - TIAs), which are similar to strokes, but the supply of blood to your brain is only temporarily interrupted. Mini Strokes are therefore less severe and do not normally cause permanent brain damage.
Diagnosis and treatment
Symptoms of a stroke include drooping facial features; weakness and numbness in the arms which may mean you can't lift both your arms and hold them there; slurred speech and confusion or disorientation.
A stroke can be diagnosed by doing physical examination and a brain scan. The NHS recommend that a brain scan should be undertaken within an hour of your arrival at hospital where a stroke is suspected, to assess what type of stroke you have had, how severe the stroke is and what part of your brain has been affected. A stroke can be treated by medication, but in some cases more invasive treatment may be needed, such as surgery.
What if a medical professional fails or delays in diagnosing or treating your stroke?
If a medical professional fails to recognise the signs of a stroke, this can lead to a delay in treatment, which can mean that you sustain more significant injuries, as the stroke has had more time in which to cause greater damage to your brain.
Misdiagnosing your stroke can also have devastating consequences, for example, if you have suffered a haemorrhagic stroke (a bleed on the brain) but you are given blood thinning medication for an ischaemic stroke (a blood clot), it can cause your blood to thin and cause you to suffer greater blood loss into the brain tissues.
Similarly, a failure to diagnose and treat a medical condition (for example hypertension- extremely high blood pressure) may cause you to suffer a stroke.
Experienced Lawyer, Olive Lewin, has represented clients who suffered a stroke following endocarditis and vasculitis, as well as clients who have suffered postnatal strokes.
Medical negligence solicitor, Suzanne White, settled a claim in 2019 for a seven-figure sum, against two NHS Trusts who failed to diagnose a patient's stroke.
Other members of the Clinical Negligence Team at Leigh Day also have experience of representing clients who have suffered strokes.
How may a stroke affect you?
The extent and severity of the damage to your brain caused by the stroke will have a significant impact on the injuries you suffer. Strokes can be life-changing, for you and your loved ones.
A stroke may leave you with muscle weakness or paralysis affecting your ability to move parts of your body. You may also suffer fatigue and pain. This can make undertaking everyday activities, such getting dressed, washing, cooking, eating, writing etc. extremely difficult. The muscle weakness/paralysis may make it difficult for you to mobilise, which in turn may mean getting around your house or accessing the community is no longer easy for you.
A stroke may also impact on your ability to communicate and your cognitive thought processes, so you may have trouble speaking, or understanding and processing language, such as trying to find the right word to use.
You may have been left unable to work and requiring significant care, putting financial pressure on you and your family; you may be unable to undertake the hobbies and leisure activities that you previously enjoyed; and you may experience emotional or behavioural changes that may impact on your relationships with others.
No compensation will ever 'fix' what happened, but it may enable you to live as independently as possible and help you try to move forward with your life and adjust to a new 'normal', for example it may help you continue rehabilitation and therapy, such as physiotherapy, occupational therapy, speech, and language therapy etc; it can help put a care package in place or buy aids and equipment and can help provide some financial security.
The Stroke Association is a national charity that helps people rebuild their lives following a stroke. They operate a helpline (Tel: 0303 3033 100 or email helpline@stroke.org.uk) if you or anyone you know has suffered a stroke. They also have a 'My Stroke Guide' which provides resources and information to support your recovery along with a 'social' service, where you can connect with local stroke groups.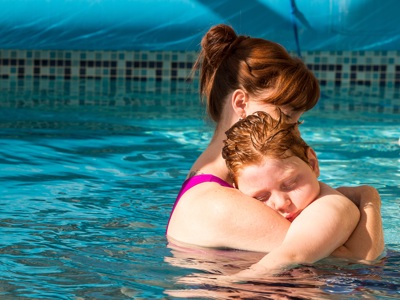 Medical negligence
If you or a loved one have suffered medical negligence our lawyers are here to offer you sensitive support and expert experience gained after representing claimants in this area for more than 35 years.