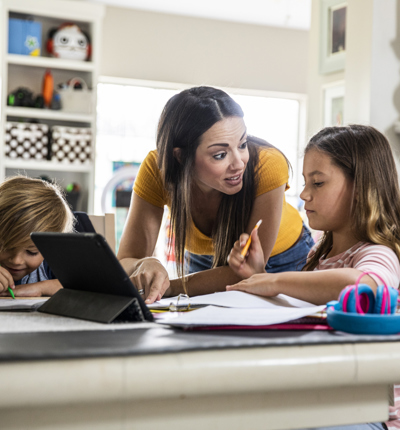 Safety in the home school – tips for parents
Jill Paterson and Megan George discuss safety in the home for children during lockdown.
Posted on 23 February 2021
When Boris Johnson announced a further closure of all schools in England from 5 January 2021, many parents braced themselves for a tiring period of home-schooling.
For those parents who can work from home, the new rules mean juggling their workload while supervising their children throughout the working day.
This will be a huge concern to many, particularly those with very young children, as according to the Royal Society for the Prevention of Accidents (RoSPA), lack of adequate supervision is a major cause of accidents in the home.
So, what do parents need to look out for, and how can they minimise the risks?
Chargers
Older children will be spending their days working through the curriculum remotely and will no doubt be spending most of the day on their laptop or tablet. Many will be doing so from their bedrooms and possibly even the comfort of their bed.
However, care should be taken to ensure that children are not charging their electronic devices on their bed covers.
In 2016, a teenager's bedroom caught fire after an Apple iPhone was left to charge on the bed, using a branded Apple charger, which overheated on the fabric.
Luckily, no one was hurt in the incident, but it is an important reminder to ensure that electronic devices are always left to charge on hard surfaces.
Button Batteries
Button batteries are surprisingly common and can be found all around the house: in remote controls, scales, and even children's toys.
They are small and easy to swallow but are extremely powerful and can trigger a chemical reaction if ingested. This can lead to catastrophic internal bleeding and death.
Parents should check all electronics for button cell batteries, and tape down any battery compartments or store the item out of reach of children. Unopened batteries should be kept in their packaging out of reach of children. Used batteries should be disposed of immediately.
Magnets
Even more concerning is the recent and worrying trend of children swallowing magnets found in children's toys.
These magnets are often stronger than traditional magnets and, when swallowed, can burn holes in vital organs, or stick together causing internal tissue to die.
Unfortunately, these cases are all too common and affect children of all ages.
In August 2020, a three-year-old had emergency surgery to remove part of his intestine after swallowing 29 tiny ball magnets.
In a recently reported case, a 12-year-old swallowed 54 magnets as part of an experiment to see whether he could get copper to stick to his stomach.
In 2018, two teenage girls were taken to hospital for major bowel surgery after they swallowed fake tongue piercings which consisted of two powerful magnets.
Parents should, where possible, avoid purchasing dangerous magnetic toys. If you are worried that your child might have swallowed a magnet, seek immediate medical attention.
Cleaning products
One of the most common reasons for children attending A&E is suspected poisoning, with more than 28,000 children receiving treatment each year, according to a 2002 report by the Department of Trade and Industry.
Not only can children ingest hazardous substances, but liquids and gels can be accidentally squirted which can damage eyesight if there is contact with the eye.
Cleaning products should always be kept at a safe height and out of reach of children. Even boxes of washing tablets or bottles of bleach with child-proof features are not risk-free and should not be stored within reaching distance of young children.
For more information on dangers in the home and tips on how to keep children safe, visit the Child Accident Prevention Trust.
Find out more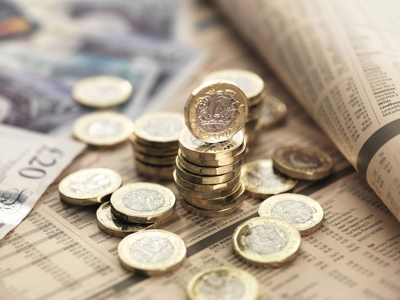 Consumer, competition and financial services claims
See how our leading UK consumer law lawyers can help