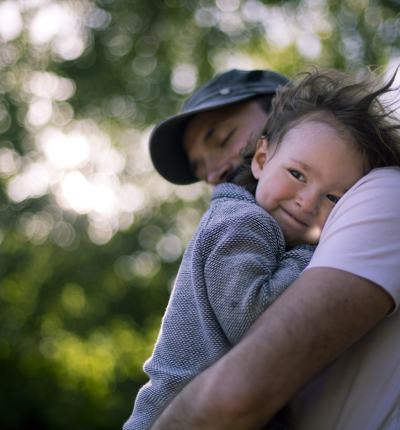 CQC Report into use of restrictive practices in care of learning disabled, autistic and mentally ill patients
Catriona Rubens discusses the newly published Care Quality Commission report into the use of restraint, seclusion and segregation against learning disabled and / or autistic people, and people with mental health conditions.
Posted on 22 October 2020
The report found that 66 people the CQC met had been 'let down by the health and care system'. Its key findings include:
 
Nearly all of the services it visited used some form of restrictive practice (restraint, seclusion or segregation)
The majority of hospitals where learning disabled and / or autistic people were treated were not therapeutic environments
The noisy and chaotic nature of the wards could add to people's distress, particularly for autistic people.
Creating a package of care to meet their individual needs was often seen as 'too difficult to get right'.
A lack of support in the community often led to people becoming increasingly distressed.
The problems highlighted in the CQC report affect far more than 66 people. We know that the institutionalised care system in the UK relies far too heavily on the use of restrictive physical interventions, rather than taking the time to try to understand the reasons and purposes behind challenging behaviour. So often, challenging behaviour is an indication of an unmet need; a reference to previous trauma; or a failure to provide an environment tailored to the individual, rather than the other way around.
 
We have argued in legal cases on behalf of learning disabled and / or autistic people that the disproportionate and unnecessary use of restraint and seclusion is a breach of their human rights. Allowing these 'practices' to continue whilst under State funded care is, in our view, akin to torture.
 
This CQC report needs to be the last of its kind. Whilst its findings are helpful, the recommendations bear striking similarity to those repeatedly made in a string of previous inquiries:
 
Learning disabled and autistic people need to be supported to live in their communities.
The use of restrictive practices (restraint, seclusion, segregation) must be reduced.
There needs to be increased oversight and accountability for people with a learning disability and / or autistic people who may also have a mental health problem.
 
These recommendations echo the campaigns fought by families following the Winterbourne View scandal, and the proposals made in the government's Transforming Care report in 2014. Since then, repeated exposés of abuse at institutions like Whorlton Hall and Yewtrees hospital have shown that change isn't happening quickly enough. The continuing commissioning of institutional models of 'care', rather than supporting individuals to live full, ordinary lives, is at the heart of this problem.
 
When care and hospital staff fall back on the use of restraint, segregation and seclusion, without searching for a more compassionate response to behaviour, the State acts in an inhumane and unlawful manner towards its citizens.
 
Until restrictive practices are truly a 'last resort', we will continue to bring legal claims against institutions and commissioners that fail to provide learning disabled and / or autistic individuals with the support they deserve and are entitled to as full, engaged members of our society. If you are seeking legal advice on behalf of a loved one, please contact Alison Millar (amillar@leighday.co.uk) or Catriona Rubens (crubens@leighday.co.uk), or telephone Leigh Day on 020 7650 1200. 
 
We also support the 'Manifesto for an ordinary life' by Stay Up Late, which campaigns for people with learning disabilities and / or autism to get what they want out of their life.