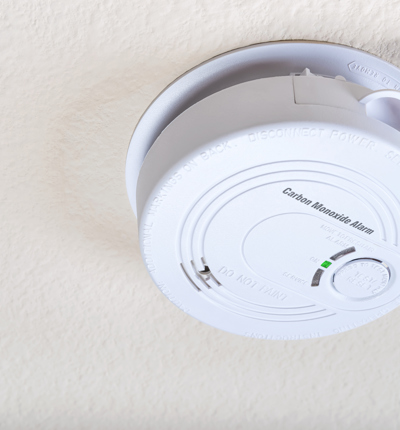 Carbon Monoxide Awareness Week
In Carbon Monoxide Awareness Week, Thomas Jervis and Flora McNeil show how the dangers have been highlighted through an inquest this week.
Posted on 24 November 2020
Carbon monoxide is a poisonous gas, made even more dangerous as it has no taste or smell. In high quantities, it can be lethal within minutes.  For this reason, it is known as the 'silent killer', causing around 60 deaths every year in England and Wales as well as 200 hospitalisations each year.
 
Recent figures from the Department of Health indicate that there are 4,000 attendances at accident and emergency departments for treatment for carbon monoxide poisoning each year in England.
 
Raising awareness is vital to tackle this issue, as consumers need to be mindful of the ways in which they can protect themselves from the risk. Carbon monoxide poisoning is a serious but preventable cause of death and injury.
 
Carbon monoxide is formed by the incomplete combustion of fuels such as wood, coal, propane and natural gas. After carbon monoxide is breathed in, it enters your bloodstream and mixes with haemoglobin (the part of red blood cells that carry oxygen around your body) to form carboxyhaemoglobin. When this happens, the blood is no longer able to carry oxygen, causing the body's cells and tissue to fail and die. Early symptoms to be aware of include headaches, breathlessness, nausea, dizziness, collapse, loss of consciousness, drowsiness, vomiting, pains in the chest, stomach pains, erratic behaviour, and visual problems.
 
The dangers of the lethal gas have been sharply exposed this week at the conclusion of an inquest into the lives of Kevin Branton and Richard Smith who died in 2010 in Saltash, and Audrey Cook, Maureen Cook and John Cook who died in 2013 in Camborne.
 
All five died from carbon monoxide poisoning as a result of using defective Beko cookers which when used mistakenly with the grill door shut, produced lethal levels of carbon monoxide. The ovens have now been linked to 18 deaths in the UK and Ireland.
 
Beko's parent company Arcelik manufactured the ovens. The coroner Geraint Williams thought that it was glaringly obvious and completely foreseeable that the grill may be used with the door shut, and found that this single failure of design, whereby the seal of the door did not allow sufficient ventilation, allowing the build-up of carbon monoxide, led to the deaths of Mr Branton, Mr Smith and the Cook family.
 
To fully protect consumers, the importance of having adequate product safety standards in place cannot be understated. Yet, in this case, the safety standards were wholly inadequate as the cookers were tested and passed the European harmonised standard for gas safety, EN 30-1-1 1998. This did not require testing the grill with the door closed. This lacuna in the safety legislation enabled unsafe products to be on the market. Indeed, this standard was not revised until 2013.
 
To prevent a potential case of Carbon Monoxide poisoning, it is critical that all fuel-burning appliances, chimneys, and vents are properly installed, maintained, and inspected annually by a Gas Safe Registered engineer. Because it is nearly impossible for a person notice this problem themselves, it is equally essential to have working CO alarms, which can detect the gas and alert anyone nearby about the danger.
 
Since 01 October 2015 the Smoke and Carbon Monoxide Alarm (England) Regulations have required Private sector landlords to have at least one smoke alarm installed on every storey of their properties and a carbon monoxide alarm in any room containing a solid fuel burning appliance (e.g. a coal fire, wood burning stove).  Landlords are liable to a £5,000 fine if they fail do so. However, as the inquest illustrated, it is now clear that these regulations should go further than private landlords, and require all owners of fuel burning appliances to install carbon monoxide alarms.
 
CO alarms are an important precaution but cannot be regarded as a substitute for proper installation and maintenance of gas appliances by a Gas Safe Registered engineer. The alarm must also comply with EN 50291 and carry a British or European approval mark.
 
It shames the industry and the safety standards protections in place in the UK that it has taken 10 years to get to the bottom of what happened in the case of the five deaths in Cornwall in 2010 and 2013. It is hoped that the inquest will be followed by recommendations to the government to implement changes to ensure that consumers can be confident that products they are buying are safe, as well as a greater awareness of the importance of carbon monoxide alarms and their correct installation in the home.