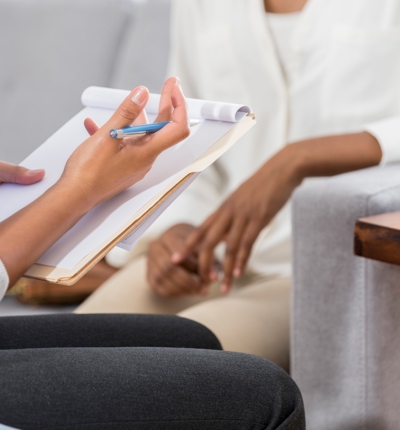 ​Listening without prejudice - why doctors need to listen and act on patients' concerns
Nandi Jordan, solicitor in the clinical negligence team writes about why it is important for doctors to listen and act on patients' concerns
Posted on 02 October 2019
"If only they had listened to me"
I have often heard from my clients that they told their doctor that there was something wrong but that they were not listened to.  Whether it was the mother in labour who knew something was not right; the spouse post-surgery who felt their partner was not recovering as expected; or the parent in A&E begging for their child to be admitted; patients and their loved ones are often the first to see that medical intervention is necessary, but sometimes these concerns are not listened to nor acted upon by doctors, and as a result preventable injuries are caused.
Hear me out
"Well, your client is bound to say this" you may say.  I accept that we all have 20/20 vision in hindsight, so hear me out.  No clinical negligence client takes pleasure in saying "I told you so".  Telling my client that they were right to be concerned, and that if they had been listened to the injury would have been avoided is one of the hardest parts of my job.  When you or your loved one has suffered an avoidable injury, and especially if this injury has been fatal, knowing you were right is no comfort at all.
Now for the science
But it is not just me saying this; research has shown the value of instinct in diagnosing infections like meningococcal meningitis, pneumonia and sepsis in children.  GPs have been advised to be alert to parents who are especially concerned about their child.  Doctors have been reminded that those parents will have nursed their child through minor illnesses before and can often tell when something is wrong.
 
Other studies have looked at parents of seriously ill children, and have found that parents have unmatched knowledge of their child's normal health and behaviour, parents also often know their child's full medical history in detail; and because of this knowledge they were often the first to know something was wrong with their child.
"Listen to your patient, they are telling you the diagnosis"
A key part of medical training is how to take an effective history from patients.  Indeed doctors must adequately assess their patient's condition, taking account of a patient's history (including the symptoms and psychological, spiritual, social and cultural factors), their patient's views and values.

So, the importance of communication from patient to doctor for effective treatment is recognised by the medical profession.  But still we find doctors are not always listening and acting on patients concerns.
 
We regularly represent clients who alerted doctors to their concerns and were ignored.  We can often show with independent expert evidence that not only should the doctor have taken their concerns seriously, but the doctor should have known that something required intervention themselves, and that if they had taken action the patient would have avoided their injuries.  In these cases, had the doctor listened to our client they would have been alerted to something they missed, and their patient would not have been harmed.
 
One mother I represented attended A&E with her child three times with an extremely painful neck.  

She repeatedly asked for this to be investigated but the doctors didn't take her concerns seriously.

Sadly, as a result of the delay, the child suffered long term spinal injuries which could have been avoided.  We were able to prove that the child should have been admitted to hospital from A&E and treated much earlier, and we were able obtain compensation for the child to help with ongoing care and support.

The importance of listening without prejudice is known to doctors.  The opinions of patients and their families have real value to doctors.  Doctors need to take these into account if we are to have a safer healthcare system where avoidable injuries don't happen.