Visiting your General Practitioner (GP) is usually the first step you'll take if you feel ill. But if you've received poor care when seeking medical help and suffered harm, it could be an instance of GP negligence.
There are around 60 GPs per 100,000 people in the UK and and most deliver exceptional levels of care to their patients.

Doctors and GPs have wide medical knowledge and a huge amount of responsibility. They need to accurately assess patients, prescribe appropriate treatment and know whether or not to refer to a specialist.
A mistake in this process could have a significant physical, emotional or financial impact on you as the patient, which may give you cause for a negligence claim.
Types of negligence claims against GPs
GP negligence describes an error made by your doctor that could result in avoidable, serious consequences to your health and wellbeing.
GPs are expected to correctly diagnose symptoms of illness, prescribe the right medication, refer to a specialist when needed or arrange further tests. Failing to take appropriate action may be negligent.
Along with health issues, if you suffer harm as a result of negligent treatment from your GP you may suffer financial problems, such as loss of earnings if you have to take time off work.
Types of GP negligence could include when they fail to:
Conduct an adequate examination
Investigate symptoms properly
Diagnose a condition (such as cancer, meningitis or brain haemorrhages)
Refer you to a specialist
Act on test results
Prescribe or review appropriate medication
Consider your medical history
If any of the above apply to your situation then you may have a potential negligence claim against your GP.
Who should I complain to?
If you believe that you have suffered harm as a result of negligence on the part of your GP you can complain to the organisation responsible for the care.
Follow the NHS complaints process. While most GPs are contracted, rather than employed directly by the NHS, it still means the local or national NHS body is responsible. When your complaint is against a member of staff at a GP surgery, you may be able to complain directly to your GP. Every GP surgery must have a complaints procedure and someone responsible, so check to see what the process entails.
Complain to the GP's regulatory body. The General Medical Council (GMC) is the regulatory body responsible for GPs. They will take your complaint seriously. While they can discipline the GP responsible, they aren't able to provide you with compensation.
What do I need to prove to bring a negligence claim against my GP?
You'll need to show your GP failed to meet the expected standards of care care of a competent and reasonable GP. Every doctor or GP has a duty to their patient, to take reasonable care so as to avoid causing harm.
If the doctor or body responsible accepts responsibility, then it can make legal proceedings and settling a claim much more straightforward.
Should they not, our GP negligence solicitors in London and Manchester will gather evidence from independent medical professionals to evaluate the care you did and should have received.
GP negligence compensation
The amount of compensation you can expect to receive depends on the specifics of your claim. Generally, the more severe your injuries as a result of negligent treatment, the higher the compensation awarded.
Compensation can be used for covering:
loss of earnings that have been and will be incurred
costs of future and ongoing treatment
extra care or equipment
required costs for adapting your home
parking and travel expenses
compensation for physical and psychological pain and suffering
GP standard of care
The National Institute for Health and Care Excellence (NICE) has guidelines in place for GPs to follow. These outline the processes for providing treatment and making referrals. GP negligence can occur when these are not properly observed.
The GMC also sets out the duty of care registered doctors and practices must meet . These include keeping professional skills and knowledge up to date, respecting patients and making patient care their primary concern.
Why choose Leigh Day?
GP negligence claims are handled by the wider Leigh Day medical negligence department – one of the largest and most experienced in the UK.
Partner and medical negligence solicitor Suzanne White leads the team in London. She has a medical background having initially trained as a radiographer. She's also an accredited member of the Law Society and Association of Personal Injury Specialist (APIL) panels.
"Suzanne White exemplifies the firm's commitment to achieve the best possible results for its clients. She has great tactical acumen and is able to step back and look at the bigger picture of a catastrophic case". - Legal 500
Plus, the independent legal guides Chambers and Partners and The Legal 500 rank her among their leading practitioners. Both she and the team have many years' experience dealing with GP and doctor negligence claims.
"People expect a high level of care when visiting their GP, as these are the professionals we usually trust first to improve our health. Negligent behaviour disregards this trust and can cause otherwise avoidable consequences." – Suzanne White.
GP negligence: Cases studies
Some of the GP and doctor negligence cases our expert GP negligence solicitors have successfully settled include…
A patient received a settlement following GPs' failure to diagnose appendicitis
The family of a woman who died from a sarcoma after a GP and St George's Hospital failed to investigate her health claims
A businessman whose symptoms were misdiagnosed by his GP leading to an above the knee amputation.
GP negligence case studies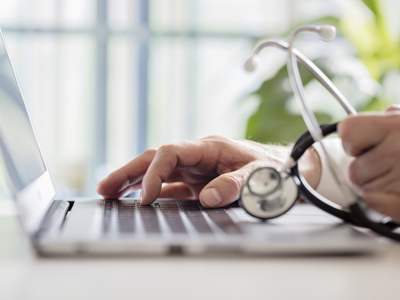 Woman receives six-figure settlement after prolonged antibiotic prescription caused irreversible lung damage
A woman has settled a medical negligence claim against her GP after being prescribed Nitrofurantoin, an antibiotic for treatment of bacterial infections, for eight times longer than recommended, resulting in Nitrofurantoin induced lung damage.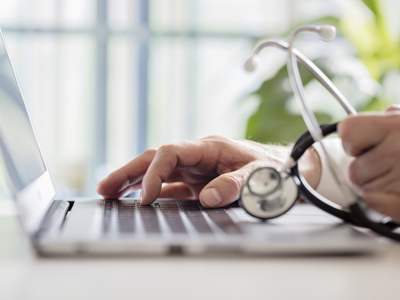 Six-figure settlement for man who suffered life-changing injuries after delay in diagnosis of Giant Cell Arteritis
A man has settled a medical negligence claim against two former GPs following an alleged failure to identify classic symptoms of Giant Cell Arteritis and refer him for investigation and treatment.
GP and doctor negligence FAQs
You can claim directly against your GP, as every healthcare professional has a legal duty to provide you with a good standard of care. Each GP should have a medical defence organisation to indemnify them in respect of negligence claims. The Clinical Negligence Scheme for General Practice (CNSGP) covers GP negligence liabilities on or after 1 April 2019.
You have three years to make a claim – like most other medical negligence claims. The three years start from when your GP made an error or you first became aware of their mistake. For children, the three-year period doesn't start until they are 18.
No. This is one of the main concerns preventing claims going ahead. When you make a complaint, you can choose to change doctor's surgery if you wish. However, you can request a change of GP without leaving the surgery.
Yes – you may be able to bring a claim for a relative. Usually this will be for a child or elderly parent unable to manage their legal and/or financial affairs.