Claim against Link in respect of the Woodford Equity Income Fund
Find out more information on our group claim against Link and find out if you are eligible to join over 6000 other investors in their legal action to recover their losses
Leigh Day is pursuing a claim on behalf of individuals who invested in the Woodford Equity Income Fund (WEIF).
WEIF was suspended in June 2019, and its winding-up was announced in October 2019.
From our investigations, we believe that Link allowed WEIF to hold excessive illiquid or difficult-to-sell investments, which caused investors significant loss. In doing so, we consider Link breached the FCA Handbook rules and failed to properly carry out the management function of the Woodford Equity Income Fund.
If you have suffered a loss due to investing in WEIF, please complete the sign-up form to join the group claim.
Join the claim
Fill in our form if you think you have been affected and a member of our team will help you investigate your potential claim
Endorsement from ShareSoc
ShareSoc (the UK Individual Shareholders Society) is an influential not-for-profit organisation that champions and empowers individual investors. ShareSoc has been following the Leigh Day investigation for many months and has made the decision to endorse the Leigh Day claim. Notably this is the first time that ShareSoc has endorsed a specific claim.
ShareSoc runs a separate Woodford Campaign, which you can also join for free, seeking regulatory changes and better enforcement to improve standards and accountability. The Campaign pages explain why ShareSoc endorsed Leigh Day's claim, provides regular Campaign updates, a full Q&A, a library of news articles and a Forum to aid communication between investors affected by their investment in Woodford.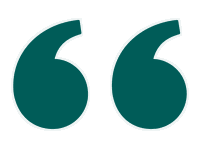 "Sharesoc has been following the development of five legal initiatives of which we are aware. We have elected to endorse the action proposed by Leigh Day, a leading litigation firm."
Webinar: Woodford – What Happens Next?
30 September 2021
Join us for this free webinar, in which Leigh Day partner Boz Michalowska and a panel of those closely involved in the campaign address what is next for investors who lost money in the WEIF. For full details and to register, please visit the ShareSoc website.
The ShareSoc Woodford Campaign
ShareSoc Woodford Campaign is looking for Woodford investors to join its campaign. Members will receive updates from ShareSoc, and can participate in the Campaign Forum to exchange views with other investors.
March 2021 Mello event: Woodford Debacle - Reflections, Redress and Reform
Watch the recent Mello event: Woodford Debacle - Reflections, Redress and Reform, which took place on 9 March 2021. The video starts with Cliff Weight from Share Soc explaining why the organisation endorsed the Leigh Day claim. 
Boz Michalowska from Leigh Day and Derreck Dale QC, Fountain Court Chambers follow at 1hr and 18mins, they explain the Leigh Day Claim against Link.
This document includes a review of the event and answers a list of answers to questions raised by attendees at the event.
Costs
Leigh Day is accepting clients on a no-win-no-fee basis with each claimant's contribution to the costs of the litigation being capped at no more than 30% (including VAT) of any compensation received.
After-the-event insurance
In court cases, the loser is often required to pay the winner's costs. In large cases, the amount of a potential costs order can make it difficult for individuals to pursue well-resourced companies for compensation. After-the-event insurance ("ATE") is a type of insurance policy that protects individual claimants against the risk of having to pay the defendant's costs should their case be unsuccessful. Given the size of the claim against Link, court proceedings cannot be started without having in place such a policy to protect individual claimants.
Leigh Day has secured suitable ATE for its clients, and the costs of the policy are included in the contribution cap of 30% (including VAT) of any compensation received.
Leigh Day team
To progress these claims, Leigh Day has assembled a team including experts in financial analytics and senior and junior barristers from a leading set of chambers specialising in financial services litigation.

The team is led by Bozena Michalowska-Howells, Head of Consumer Law, and Kamran Vojdani, a solicitor whose areas of practice include competition law, civil fraud and financial services.
Claim eligibility
We are only able to bring claims on behalf of those who invested directly in WEIF and were affected by the fund's suspension. In other words, investors in WEIF, who had money locked in the fund when it was suspended, will be able to instruct us to pursue a claim against Link for compensation. This includes those who used a platform to buy shares in the fund.

It does not matter which, if any, investment platform (e.g. Hargreaves Lansdown or Fidelity) you used to make the investment.

If you invested in a fund which in turn invested in WEIF (e.g. the HL Multi-Manager Income & Growth Fund), unfortunately, we are currently unable to assist you with a claim in respect of those shares. We are still investigating how we can assist these investors.
Who should complete the form?
To be able to progress your case, court documents require us to identify the owners of the shares that are the subject of the compensation. Therefore, the sign-up form should be completed by the person(s) who bought and holds the shares in WEIF. This will almost always be the holder of the account with the investment platform that was used to buy the shares. For example, if you bought your WEIF shares through Hargreaves Lansdown, it will be the person who holds that account. If you hold your platform account jointly with someone else, then it will be both of you who will need to bring the claim together, and both of you will need to consent to our terms and conditions.

If more than one family member each bought WEIF shares individually, each person will need to sign up individually.

If you act as a representative for someone else (e.g. because you hold the shares on trust for someone under 18, or under a power of attorney), then you will be able to bring the claim as the representative and the sign-up form will request the relevant information. After you have signed up, we will request the necessary supporting documents.
What will happen next?
To join the claim, you will need to complete a quick and straightforward sign-up form, which is comprised of two steps. First, you will be asked a few simple questions about how you made your investment in WEIF and provide contact details. Second, you will be presented with the opportunity to review a document that contains our client care letter and terms and conditions. The document is quite lengthy, and so we have set out a summary of the key points in the sign-up form.
After you have completed the sign-up form, you will receive an email to confirm you have instructed us to represent you in a claim against Link. You will then be a client of Leigh Day. If you change your mind, you can cancel within 14 days without charge. You may incur costs if you cancel outside of the 14 day period.
A few weeks after completing the sign-up form, we will contact you to collect the information we need to calculate the value of your claim. We will do this by sending you an online form to complete so that you can provide us with your data. 
Once you have signed up, you will receive regular updates on the progress of your case.
Contact the team
To make a claim, get in touch with our expert consumer lawyers today.
Complete the online form to join the claim.
Call 0333 242 0327
Join the claim
Fill in our form if you think you have been affected and a member of our team will help you investigate your potential claim
Questions about WEIF's wind-up process
Our current analysis on the progress of WEIF's wind-up is detailed in the blogs listed below.
Questions about claim eligibility
Join the claim
Fill in our form if you think you have been affected and a member of our team will help you investigate your potential claim
Questions about the amount of compensation
This will depend on the legal arguments that can be advanced on your behalf and what would have happened to your investments if Link had managed the fund in line with the rules. This includes the potential outcome of receiving a return on your original investment.

When you sign-up to the claim, we will ask questions to identify which arguments can be made on your behalf, and a few days later we will request the data we need to calculate your loss.
We will need data about your WEIF investments to calculate the value of your claim. This is because we need to work out what would have happened if Link had managed the fund in line with the rules. Some of the key information we will need is the date each trade was made; the number of units traded; and the price per unit.

A few days after you sign up, we will send you an online form you can use to provide us with your data. Using the online form to provide us with your data is the most straightforward method for us to collect your data. We will also ask you for permission to request, on your behalf, the data we need directly from your platform.
Link is an important company in the UK arm of its parent's fund solutions business. On 30 June 2019, Link operated 98 open-ended funds and 81 alternative investment funds, whose respective assets under management were £38,284 million and £34,426 million. Link appears to also be involved in the administration of other funds for which it is not the operator.

It is possible that by itself Link may not be able to afford to pay the damages of all the claimants. Should Link be unable to meet an award of damages against it, resulting in its being in default owing a civil liability, we will apply on our clients' behalf to the Financial Services Compensation Scheme for compensation.
Questions about who should sign up
Questions about bringing more than one claim