Cecile Jeffries
Chartered legal executive
Cecile is an associate in the employment team
Cecile is an associate and legal executive in the employment and discrimination department.
She represents claimants in the Employment Tribunal and the High Court and has experience working on large group actions as well complex individual cases.
Legal expertise
Since joining Leigh Day's employment and discrimination department, Cecile has represented claimants in several multi-party actions for equal pay and worker status. Notable examples include assisting employees bringing claims for equal pay against Birmingham City Council, and more recently private hire drivers bringing claims for holiday pay and national minimum wage against Addison Lee. She has also represented individual claimants in a variety of discrimination claims.
Cecile has also developed particular expertise in representing victims of modern slavery and trafficking in their civil claims to obtain compensation from their employers and/or traffickers.
Cecile previously worked in Leigh Day's international department on corporate accountability group actions in the Ivory Coast and Nigeria, representing members of local communities in their claims against large multinationals such as Trafigura and Shell, in relation to toxic waste and oil pollution.
Prior to joining Leigh Day, Cecile worked in Japan and in the Japanese financial sector in the UK. She has a BA degree in Japanese (with Law) from the School of Oriental and African Studies, University of London, and an LLM in Human Rights Law from Birkbeck College, University of London.
Cecile has also volunteered and worked for Redress, a charity which assists victims of torture, and was a volunteer for the charity Victim Support providing support for victims of crime.
Cecile speaks fluent French, as well as Japanese.
Addison Lee must pay thousands in deposits to continue re-running workers' rights arguments
An Employment Tribunal has ordered Addison Lee to pay deposits up to £125,000 in order to continue with a number of their legal arguments in the workers' right case brought by hundreds of drivers.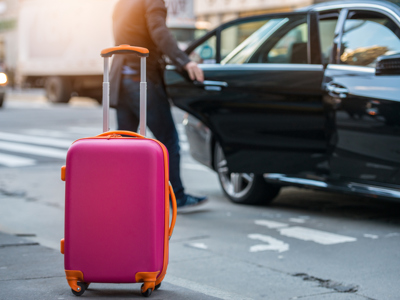 Addison Lee becomes latest gig economy employers to lose in workers' rights battle
Private hire firm Addison Lee will not be permitted to appeal an Employment Tribunal's decision that drivers are entitled to workers' rights; the Court of Appeal has ruled today (Thursday).