Amy Cassar-Pullicino
Associate solicitor
Amy is a medical negligence solicitor
Amy is an associate solicitor working alongside Angharad Vaughan in the clinical negligence department.
Legal expertise
Amy assists on a wide variety of clinical negligence cases, including claims arising from sepsis, birth injuries, orthopaedic and vascular injuries, claims arising from failures or delays in diagnosis of cancer and other medical conditions and claims arising from a fatality. Amy has experience of arranging representation for families at inquests and has a particular interest in brain and spinal injury cases.
Amy gained a degree in Philosophy from Leeds University in 2013 before converting to law and qualifying as a solicitor in 2020. Prior to qualification, Amy primarily worked in the field of clinical negligence but also gained experience in the General Medical Council and General Dental Council's Fitness to Practise team, the bodies responsible for regulating both NHS and private providers of healthcare in the UK. During Amy's training contract, Amy worked in areas of clinical negligence, catastrophic road traffic accidents and employment law.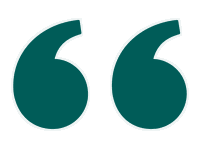 Anna Brothers, Partner at Leigh Day and her Assistant Solicitor Amy Cassar-Pullicino were faultless. I am extremely grateful to her and Amy and would recommend them highly to any and everyone.
Cases Amy has worked on:
Helping to secure a seven-figure settlement for a lady who suffered a perforated bowel and subsequent multiple organ failure secondary to sepsis.
Assisting the family of the deceased at an inquest in a claim involving the failure to follow up routine blood work, resulting in a missed opportunity to diagnose lupus.
Helping to secure a seven-figure settlement for a lady who was paralysed following an epidural during the birth of her first child.
Acting for a man who suffered extensive groin/genital injuries due to a private practitioner's failure to follow protocol, resulting in severe burns during elective varicose vein surgery.
Assisting on a claim involving the failure to manage a known blood clotting disorder during childbirth leading to stroke and brain injury.
Assisting the family of a patient at an inquest who died because of a pulmonary embolism secondary to knee replacement surgery and inadequate VTE prophylaxis.
Acting for an elderly lady who had suffered a collapse at home alone further to the hospital's failure to diagnose the early signs of sepsis.
Assisting on a claim for compensation for a minor who had suffered severe brain damage because of negligent care at the time of her birth.