Woman who survived being run over by two tube trains urges TfL to improve safety measures
"Tube safety protocols are unsafe" - says Sarah de Lagarde
Posted on 07 October 2023
A feature by the Financial Times details the struggles of Sarah de Lagarde, a heroic mother of two, who was left seriously physically disabled after she was run over by two underground tube trains at High Barnet Station after travelling home from work on 30 September 2022.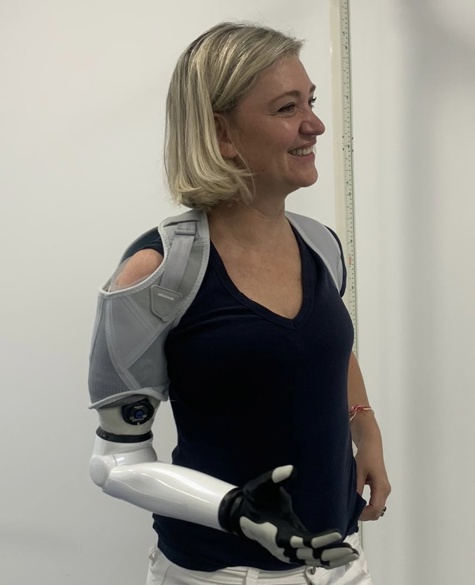 Sarah, 45, who lives in North London, is taking a legal case against Transport for London (TfL) after her right arm and right leg were traumatically amputated when she slipped on a wet uneven platform surface after getting off a train. It is alleged that serious safety failings led to Sarah falling on the tracks and remaining there undetected for 15 minutes despite her screams for help.
Sarah is fighting for accountability and recognition for what happened to her. She is urging Transport for London to learn lessons from what happened to her for the benefit of all passengers who use the transport system. She has raised questions in her legal claim about whether London Underground's own safety procedures were breached and whether they are even fit for purpose.
Law firm Leigh Day have sent a pre-action protocol letter, the first step in legal proceedings, to TfL on Sarah's behalf. Detailed allegations have been put forward alongside a request for TfL to admit liability and start helping Sarah to rebuild her life. To date, no response to the allegations has been received.
Sarah is represented by partner Thomas Jervis of Leigh Day.
Sarah said:
"My life has been completely and irreversibly changed by what happened at High Barnet station on 30 September 2022. It has left me with injuries which affect every aspect of my life and I will need continuing care for the rest of my life. Devastatingly, one of the impacts is that I can no longer drive which means my children now have to use the tube network more frequently, which leaves me sick to my stomach with worry.
"Despite repeated attempts to engage with TfL I feel like I am being stone walled.
"So many people have come forward to tell me of their safety fears and near misses. We live in the greatest city in the world and yet we have a dated tube network which I believe is putting millions of people at risk every day. My hope is that TfL learns from my case to make a safer network for everyone, but it has now been more than a year since the incident and I have not been assured of any actions that have been taken as a result."
Thomas Jervis, partner at law firm Leigh Day, added:
"What happened to Sarah really should have been a wake-up call to TfL that improvements were needed to ensure the safety of all passengers. The way she has been treated so far is unacceptable and she will not stop until her voice is heard. Sarah and all users of the London transport system deserve so much better."