Mike Cain
Partner
Mike Cain is a a partner in the employment department.
Mike is an employment partner in Leigh Day's employment department. He is based in the Manchester office but has a nationwide practice involving both group and individual claims including for senior executive claimants. 
What people say
"Even when things were not looking up, he did not throw in the towel, which would have been understandable. He always went an extra mile to explore ways round many hurdles that kept on popping up. Mike organised the best representation any one could ever wish for. Needless to say, the outcome of my case was favourable to me without having to go to the Employment Tribunal." 
- Client of Mike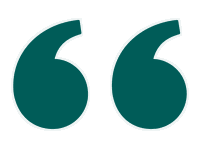 Mike Cain is incredibly knowledgeable and has a passion for employment law that is very refreshing and reassuring to see. This is what, to us, makes Leigh Day stand out from other firms. Their passion means that cases are dealt with promptly and with precision.
Legal expertise
Discrimination and dismissal
Mike is  a longstanding and  experienced litigator in of claims combining the pursuit of rights connected to the termination of employment and discrimination, having successfully framed and ran claims both before and after the introduction of the Equality Act in  2010.
Senior executive
Mike acts for claimants in the senior executive field including for those working in FCA regulated roles in the finance sector. His ongoing work on behalf of ex Analyst Kwasi Afrifa in his claim against  Goldman Sachs is a case in point which has been covered by most of the national and financial press. 
Collective claims
Mike has been  a leading practitioner in collective redundancy matters, having framed the arguments in the nationally significant EAT appeal for USDAW in the Woolworths/Ethel Austin case ([2013] IRLR 686) which resulted in the Preliminary Ruling from the CJEU (C-80/14) in April 2015.  He also acted successfully for the United Road Transport Union (URTU)  in the collective redundancy litigation in the Employment Tribunal  arising from the Comet store chain administration of late 2012.  Mike  also oversaw and concluded complex  part time pensions group litigation for nearly 400 claimants in Abbott and Ors v Littlewoods resulting in payments of over a million pounds to affected workers. He acted for  members of the United Road Transport Union (URTU) for several years in a wide range of cases in the Employment Tribunal and in the Appellate Courts. Mike presently oversees a range  of group claims across several Employment Tribunals  focused on the enforcement of rights relating  to underpayment of holiday pay in the infrastructure sector.  
Public sector employment rights
Mike also has particular expertise in representing  public sector employees  and police officers including in disputes  arising from their separate statutory rights.
Mike has been professionally active in the area of employment and legal rights for 20 years. He was called to the Bar in 2005 but  spent over a decade (1997-2008) working in the CAB service and the Trade Unions.  Mike joined Russell Jones & Walker in 2008 and was admitted as a Solicitor in July 2009.  He joined Leigh Day in April 2015.   Mike is a member of the Employment Lawyers Association and served on the Executive Committee of the Industrial Law Society for four years between 2013 and 2017.
 
Mike  has featured favourably in nearly every edition of, Legal 500 since 2013, with the 2019 edition  placing him in the "Next Generation" category, concluding  "the 'tenacious and very committed' Mike Cain  is 'not only knowledgeable but also very friendly and compassionate'".  
Mike's previous cases include: 
QLOG Limited v O Brien and Ors EAT 2014  – the successful defence at the Employment Appeal Tribunal  of a finding by the Employment Tribunal  that a  Service Provision Change related Transfer of several transport drivers had taken place under TUPE Regulations where the Transferee – a "fourth party" logistics provider  - had appealed the Tribunal's finding.
R (on the Application of United Road Transport Union ) v Secretary of State for  Transport [2013] EWCA Civ 962-  Court of Appeal   - dealing with individual working time rights under the Road Transport (Working Time Regulations 2005
Chief Constable of North Yorkshire & Wade v HMRC [2011] IRLR 393 - decision of the Upper Tier Tribunal clarifying the rights of women in respect of commencing Statutory Maternity Pay.
Bamber v Chief Constable of Greater Manchester Police (2011) - a finding by the Employment Tribunal in a claim for a female Chief Inspector  that the requirement of female and older officers to complete the public safety training shield run in 2minutes and 45 seconds was not justified and constituted indirect Sex and Age Discrimination.
TDG Chemical Ltd v Benton EAT 2010  - a successful defence in the EAT of an initial finding of Unfair Dismissal at the Employment Tribunal  following the employers appeal which has provided an important clarification of the law on the need for sufficient investigation before a decision to dismiss as well as the requirements for any appeal on remedy from the Employment Tribunal.
Dost v Chief Constable of West Midlands Police (2009) - a successful Race and Religious Discrimination claim for an Asian Muslim Police Officer following multiple incidents of islamophobic abuse.
Mike Cain in the news
JPMorgan Banker Fired for Expense Errors Sues for Discrimination Bloomberg 17.6.21
Ex-analyst sues Goldman Sachs after losing job 'because of ADD' Evening Standard 13.2.19
Ex-Goldman Sachs analyst claims he was denied £11million career because he has ADHD Telegraph 13.2.19
Ex-Goldman Analyst Seeks Record U.K. Discrimination Payout Bloomberg 7.2.19
Union reforms will provoke backlash Times 23.7.15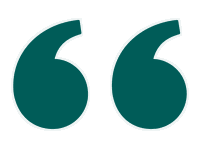 Mike Cain was recommended to me by a colleague and what fantastic advice that was. Mike was absolutely superb – responsive, measured, thoughtful, deeply knowledgeable and very insightful on both what to do and just as importantly what not to do – he continuously offered excellent counsel and practical advice that delivered a solution for me that provided an "out" from a very difficult employment environment. In the same way he was suggested to me as the "go to person" to deal with a toxic employer, I can't recommend Mike highly enough for anyone facing these sorts of challenges.
Former client of Mike, 2021