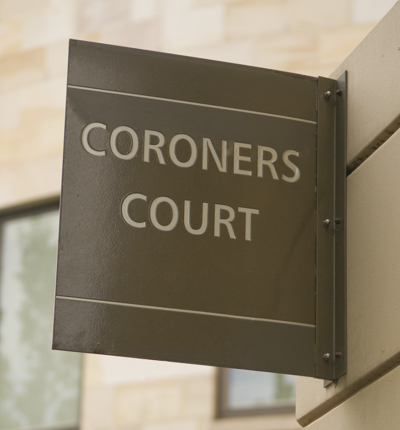 Inquest returns conclusion identifying a catalogue of failures leading to the death of Shante Turay-Thomas
The coroner has returned a narrative conclusion in the inquest into the death of 18-year-old Shante Turay-Thomas
Posted on 13 January 2020
The inquest was heard over eight days at St Pancras Coroner's Court, London. Coroner Mary Hassell heard complex evidence from a number of different people and organisations involved, including NHS 111, NHS Digital, Shante's GPs, the London Ambulance Service (LAS), Bausch & Lomb and the Medicines & Healthcare Regulatory Authority (MHRA).
 
Shante died in the early hours of 15 September 2018 following a suspected allergic reaction to an unknown food thought to have contained hazelnuts. On the night of 14 September Shante returned home from work and told her mum she felt unwell and asked her to call NHS 111.
 
The inquest heard that there had been delays in recognising Shante's condition by the NHS 111 call handlers. The initial call handler told the inquest that he did not hand over to the clinical call handler that Shante may be suffering from a possible allergic reaction because he "didn't feel it was relevant at the time". He told the Coroner: "I think there are a number of things I didn't do correctly in this case. There are a number of things I would have done differently."
 
Evidence was also heard about the adequacy of the medical care that Shante received, including about the dosage and number of AAIs prescribed and training their use.
 
The inquest also heard evidence that an ambulance had incorrectly been sent to Shante's grandmother's address, six miles away, despite the call handlers being told the correct address five times. The ambulance which did go to the correct address did not arrive until almost an hour later, having initially been assigned a category 3 response (urgent 2 hour response time). 
 
Under the NHS 111 system it was heard that for a category 1 response time (7 minutes) ambulance to be sent, the patient had to be unconscious. In contrast, all suspected cases of anaphylaxis are treated as category 1 under the NHS 999 system.  No explanation has been provided for the discrepancy in call prioritisation at the time. 
 
Shante's mum, Emma Turay, said after the inquest:
 
"It has been incredibly difficult to listen to all the failings in the way Shante's case was handled. We put our trust in the NHS to provide Shante with the best possible care and we feel badly let down.
 
"Nothing will ever bring our beautiful Shante back to us but what has kept me going throughout this process is knowing that she would want me to get answers and make sure the same thing doesn't happen to anyone else.
 
"Shante was one in a million. She was much loved by her family and friends. She was a warm and caring girl who had ambitions to become a lawyer.
 
"I hope that all those involved in what happened to Shante, and those responsible for the NHS 111 system in particular, will make sure that lessons are learned from her death and that changes are implemented swiftly to ensure that allergic reactions are treated with the seriousness they deserve.
 
"The coroner has outlined 18 areas of concern that she will be setting out in a prevention of further deaths report next week, some of which have national implications.  She highlighted the fact that no one person in NHS England or the Department of Health is responsible for allergies and it is quite clear we need an Allergy Tsar to coordinate and implement steps to prevent others from suffering avoidable deaths like Shante's. 
"It is wholly unacceptable that a life threatening condition such as anaphylaxis was not responded to as such by NHS 111's service, whereas it would have been if the call had been made to 999.   The coroner shared our concern that there may be other areas of discrepancy in response across the country which could lead to further deaths."
 
Jill Paterson, lawyer from Leigh Day representing Emma, added:
 
"We are pleased that the coroner has recognised the failings in Shante's care. Emma has fought long and hard to get some answers to what went wrong on the night Shante died and I am glad that she finally has some of these answers. The number of people suffering from severe allergic reactions is rising and it is crucial that all areas of the NHS are fully prepared to deal with allergic reactions appropriately to ensure that they don't become fatal."
 
Shante's mother, Emma Turay, is represented by Jill Paterson from law firm Leigh Day and Clodagh Bradley QC of 1 Crown Office Row is instructed for the family.