What does an SRA investigation look like?
An SRA investigation can be complex and have many different stages. This means that an investigation won't necessarily follow a single predictable template.
In this section, you'll find some introductory information about some of the most common and significant steps in an investigation.
Find out more about SRA investigations
If you receive a notice of a Forensic Investigation, a Forensic Investigations Officer ("FIO") from the SRA will visit your firm, often over a number of days, to carry out a Forensic Investigation. The Forensic Investigation will initially involve an interview with the Compliance Officers for Legal Practice and/or Financial Administration and a review of the firm's accounts. The FIO may then request more information about or sight of certain files and the Forensic Investigation will then develop from that point, often concluding with a formal interview where you'll be asked to answer any questions the FIO might have.
If you're given notice of a Forensic Investigation, it's highly likely the SRA has information it believes indicates serious misconduct or one or more systemic problems at the firm. The SRA doesn't have to tell you what it is investigating but the areas of interest to the SRA will usually become clear as the Forensic Investigation progresses.
Once the FIO has finished investigating, she/he will generally produce a written report setting out the findings. That report will then usually form the central evidential basis for the SRA's decisions on any enforcement action it considers appropriate from that point.
A Notice under Section 44B of the Solicitors Act 1974 is one of the SRA's most powerful investigative tools as it compels you (and your firm) to disclose to the SRA any documentation or information it requests in connection with an investigation into potential misconduct.
The terms of a Section 44B Notice can be extremely wide and require that disclosure is made to the SRA within tight timescales, so ensuring you (or your firm) comply can have significant resource consequences. Satisfying a Section 44B Notice can also raise tricky issues with competing professional duties owed to clients, opponents and other third parties which require careful handling.
We can advise you on the scope of the SRA's demands and work closely with you to ensure you have the advice and support you need to respond properly to the Section 44B Notice without compromising any of your other professional duties.
An invitation to an interview is usually a serious development in an SRA investigation, indicating that the SRA thinks serious misconduct has taken place. As anything you say in the interview might also be used in evidence against you, your firm or others, proper preparation is vital.
The interview will usually be conducted by the investigating officer from the SRA and will seek information and explanations about the matters under investigation. The interview will be recorded and a transcript typed up.
If you've been invited to attend an interview, we strongly advise that you contact us or another disciplinary law expert for advice as soon as possible, so we can help you to prepare and then attend the interview with you to protect your interests. It's advisable, at the very least, to have someone present with you at the interview to take a note to allow you to cross-check against the SRA's transcript.
The SRA will send you "Allegations under a Notice" (or "Allegations", for short) if it concludes on the basis of its investigation that misconduct may have taken place. The Allegations will set out the SRA's case about potential misconduct and requires written explanations from you in response, usually within a period of a few weeks (the "explanations" element of the EWW). It also includes warnings that any information provided in response may be used by the SRA, including as evidence against you and that failing to respond to the letter may lead to disciplinary action (the "warnings" element of the EWW).
Where a Forensic Investigation Report has been prepared, the Allegations will often be served with or shortly after the report and will draw in whole or in part on the contents of the report.
Given that your responses will inform the SRA's decision as to whether further action is required – including potential sanctions or referral to the Solicitors Disciplinary Tribunal – it is vitally important to get those responses right. This may involve some difficult decisions about which of the allegations it's appropriate to fight (and how) or whether it's advisable to make early admissions, and to set out what you've done to ensure that the same sorts of problems won't happen again in order to persuade the SRA that no further action is required.
We can help you analyse the Allegations, consider with you the best way forward and assist you with the preparation of your responses and any evidence in support to ensure you're maximising your chances of achieving the best outcome possible.
Get in touch today
Complete our short form or call 020 7650 1200 and we will call you back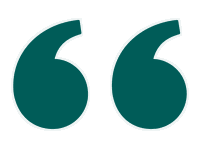 The service I received was not from a 'text book lawyer' but from someone who was well aware and genuinely believes that on occasions the position of the SRA (or any other regulator) needs to be robustly challenged.