Nick Webster
Senior associate solicitor
Nick Webster is a senior associate solicitor in the employment team.
Nick qualified as a solicitor in 2010 and works in the firm's employment and discrimination team.
He joined the firm in February 2013 having previously held the position of employment solicitor at a trade union. He trained at a law firm in Cambridge and helped establish and manage the firm's position as the sole legal aid employment law provider in the region. Since qualification Nick has provided extensive Pro Bono assistance to the Citizens Advice Bureau and The Law Centre Federation.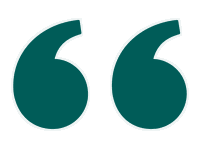 You have handled my case impeccably. Your support, guidance and professionalism have been superb. I'm unable to express how much this has all meant in your handling of my case.
What people say
The 'brilliant' Nick Webster is noted for his abilities across race discrimination claims, sexual harassment issues and senior exit arrangements. - Legal 500 2022
"Nick explains things very clearly: he is concise, detailed, sets out the legal precedents and explains what is important and what should be ignored. He is also reassuring, understanding and responsive." - Chambers and partners 2022
"He is fantastic: he is very good at the law, has very good instincts, fights tooth and nail and has excellent judgement." - Chambers and partners 2022

"Nick's legal skills were excellent, but I was also very grateful for his empathy and concern. The result with … is outstanding, and one which no-one had anticipated. The … Union can't believe the result, as their own lawyers had decided the situation was hopeless! It shows how Nick's insight into the complexities of the matter put us on solid footing so that we stood a very real chance of winning. Nick kept me going just at the point I was ready to give up, and the way he stepped in at that time won the case. I'm so pleased we did!"

"Thanks so much for all your help with this matter. I can't tell you how much easier you have made this process and can't thank you enough for your advice and support. I'll always recommend you... I couldn't have been looked after better."
"Thank you so much for all your hard work and assistance throughout the case, we could not have done it without you. My family and I are truly grateful."
"Thank you for being supportive throughout my case. I will never forget that day when I first walked into your office and found tremendous help and support. Thank you so very much, your hard work has been appreciated."
"Unfamiliar with the legal approach to this event, I was delighted with the service, measured and timely advice provided by Nick. It was clear that this advice was provided in the context of your wealth of experience of case studies and this communicated further a sound appreciation and confidence in the 'left and right' turns that clearly arise. My genuine thanks."
"I just wanted to thank you so much for all the help you gave me, which was over and above the norm in these matters and for that I will be forever grateful. I have had experience with many solicitors … and I had lost all my trust, until I went to your firm."
Legal expertise
Nick has worked on cases involving a wide range of issues including maternity and pregnancy discrimination, disability discrimination, sex discrimination and race discrimination, unfair dismissal, restructuring, internal dispute resolution, victimisation and whistleblowing. He is experienced in all stages of litigation from commencement to settlement. Nick regularly advises on compromise agreements.
Nick also has experience of working on civil discrimination claims, and in 2018 successfully represented a disabled man in what was considered as a 'landmark' judgment.
Nick has advised employees working in a broad range of sectors, including the civil service, the NHS and the banking sector.
Nick gave evidence to the Women and Equalities Committee's inquiry into Enforcing the Equality Act: the law and the role of the Equality and Human Rights Commission and was quoted in its report which was published in July 2019.
Nick graduated from Sheffield University in 2005 before attending Nottingham Law School. Nick is a keen traveller and sportsman.
Kim's story
With the support of Nick Webster, Kim Beaney successfully brought an Employment Tribunal claim for sexual harassment, direct discrimination and discriminatory dismissal against her employer, Highways England.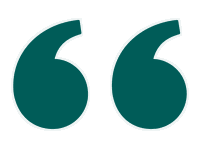 Nick Webster is an incredible lawyer with judgment and negotiation skills that are second to none.
Nick Webster in the news
Nick has recently reviewed and contributed to Practical Law's Civil Discrimination Practice Note.
Landmark court ruling over leisure club's inaccessible swimming pool Disability News Service 14.6.18
Tesco pay out £3,000 race discrimination claim after shopper is stopped and searched Telegraph 3.5.16
Remission fees ELA Briefing May 2014
Nick contributed to the Employment Lawyers Association Response to MoJ Consultation on Fee Remissions in the Courts and Tribunals in May 2013, and the Employment Lawyers Association Response to the Work, Health and Disability Consultation in January 2017.
Nick has recorded a podcast on Employment Tribunal Fees. He is co-author of the firm's Guide to bringing an Employment Tribunal claim and also contributed to the firm's Guide for disabled football fans.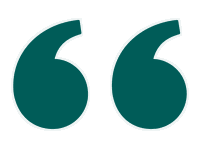 Nick is a formidable solicitor in the employment space. He has exceptional judgement as well as being bright and an incredible strategist who finds creative ways to pursue his clients' interests.
Chambers and partners 2024