How to respond
If you are facing an SRA investigation we can help
How you respond at the start of an SRA investigation is important to:
Reduce the risk or severity of any enforcement action at the outcome of the investigation
Protect your career and/or your firm's professional reputation
For these reasons, there are various considerations you should have in mind when responding to an SRA investigation to ensure you retain as much control over the process as possible.
If you get your communication with the SRA wrong, it can have significant and entirely avoidable negative consequences.
More information about responding to an SRA investigation
As managing your relationship with the SRA properly from the outset is essential, expert advice and representation can help you avoid any costly mistakes and make sure you get off on the right foot.
At Leigh Day, we also understand that protecting the career you've worked so hard to build and/or your firm's hard-earned professional reputation is likely to be a very significant concern when going through a disciplinary process.
Going through any kind of SRA investigation can be a complex and stressful experience. Thinking about how to respond without putting a foot wrong only adds to these worries. Our Regulatory and Disciplinary team was set up specifically to help you with managing such matters, providing expert help, advice and representation.
The updated SRA Code of Conduct (under the November 2019 Standards and Regulations) requires you to cooperate with the SRA when it starts an investigation into you or your firm. This includes how and when you respond to an SRA investigation.
Co-operating with the SRA is always advisable, as failure to do so can become a disciplinary matter in its own right.
Early engagement with the SRA gives you the best chance of minimising the risk or severity of any enforcement action. However, it's still important you take steps at the same time to:
Plan your response
Take advice
Collect relevant evidence
Prepare for the investigation
Early engagement with the SRA is useful (and advisable) whether you understand the nature of the SRA's investigation at this stage or don't believe there has been any misconduct. It's common for the SRA not to specify its particular focus until the investigation is well underway but the earlier you engage, the earlier you've likely to understand what the SRA is interested in.
Anything you say, write or do at any stage of an SRA investigation can be used eventually in evidence as part of an internal SRA decision or in proceedings before the Solicitors Disciplinary Tribunal.
Proper planning and preparation is essential before you respond to any step of an investigation where you provide information or documentation.
We can help you with all aspects of responding to an investigation. Our expert advice and assistance helps make sure you're taking the right steps at the right times, minimising the risk and severity of any potential enforcement action.
The SRA's starting position is that it will publish information on its website about disciplinary action it takes against a solicitor or a firm, where that action results in a decision to refer to the SDT, a finding or sanction (other than a reprimand).
This can instantly affect your professional reputation - but you can take action to minimise the damage.
It's possible to make submissions on this, and the SRA may agree not to publish details of the sanction. While these circumstances are narrow, it is still often worth making submissions to resist publication.
Preventing publication could prevent clients researching your services being deterred from instructing you due to finding as-yet-unproven allegations of misconduct to which you have a strong defence.
Our experience managing media relations
We've been through a lengthy investigation and prosecution by the SRA. This arose against a backdrop of intense media coverage of speculation by Members of Parliament about alleged misconduct by the firm and a number of its solicitors.
The investigation, prosecution and hearings before the SDT and the High Court also generated considerable media interest. We're experienced in dealing with press interest in matters we work on and can call on our own internal media experts to assist with media relations on your matter, should that be necessary.
Once you have responded to an SRA investigation in a timely, effective and comprehensive manner, it's important you stay on top of all future communications, as they can affect the ongoing investigation and its results.
When the outcomes of the investigation are clear, you should have a better idea of how these will impact your practice and, in particular, professional reputation. You may need to take decisive action to limit any potential damage, depending on the investigation's results.
Find out more about potential outcomes, what you can do and how Leigh Day can help.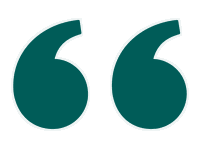 No stone was left unturned in preparing the defence to the case made against me.
Get help today
Call us today on 020 3780 0406 or fill in our short form and we will call you back