Help with an SRA investigation
Regulatory and disciplinary investigations can be extremely damaging for the reputations of law firms and individual lawyers.
The Solicitors Regulation Authority (SRA) regulates solicitors and law firms in England and Wales . It sets the Principles and Codes of Conduct that law firms and their staff must abide by to operate independently, honestly and with integrity – in the interests of their clients and the wider public.
Get in touch today
Complete our short form or call 020 7650 1200 and we will call you back
Please be assured that we treat all personal data in accordance with our privacy policy.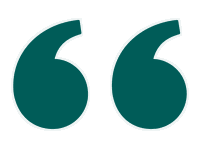 I have no hesitation in recommending (and encouraging) those facing potential disciplinary action by regulators to engage Leigh Day.
More information about SRA investigations
The SRA has legal powers to take enforcement action depending on the severity of the breach, using "SRA decisions" ranging from issuing a rebuke to referral to the Solicitors Disciplinary Tribunal.
When an individual or firm is suspected to have breached its regulatory duties, the SRA may launch an investigation. This can be a complex process and lead to a variety of outcomes.
It's easy to underestimate the time and effort involved in getting your response to an SRA investigation right. Failing to do so can result in an SRA disciplinary that has a lasting impact on your career, your livelihood and your firm.
An investigation usually starts when the SRA receives a complaint or report about a possible breach of their standards and regulations by an individual or practice.
It might not always be clear that you're under investigation as the SRA doesn't have to tell you it's investigating. However, the SRA will often let you know that it is doing so by writing to give you notice of an investigation or a forensic investigation. A forensic investigation may be launched if the SRA has information that suggests serious breaches of its rules or standards might have taken place or there are systemic problems at your firm.
Self-reporting can also lead to an investigation. When done properly and following regulatory advice, it can demonstrate strong internal governance and reduce the risk of any SRA action. However, if done poorly it can have the opposite effect. It's therefore recommended to seek the advice of regulatory lawyers before self-reporting.
Find out more about reporting and self-reporting.
An investigation may come unexpectedly or you may have anticipated it. Either way, dealing with regulatory and disciplinary investigations can be a complicated and stressful time and it's important to get your response to and engagement with the SRA right.
Regulatory and disciplinary investigations can be complex with many stages. Regulatory advice from our team of expert regulatory and disciplinary lawyers can help guide you through the process.
During an investigation, the SRA will gather evidence about your case to determine the facts around any breaches of its Principles, rules or Codes of Conduct and actions it considers appropriate to take.
Most of the investigation by the SRA will be desk-based. However, to establish the facts, they will likely contact you and members of your practice as potential witnesses.
You will likely be asked to provide documents or information, possibly under a Section 44B notice – this compels you and your firm to disclose any information or documentation requested by the SRA as part of the investigation. It's possible you will then be asked (or it may be in your interests to volunteer) to comment on this evidence and give responses to allegations.
Communications with your regulator require a careful approach from the start. The sooner you contact our experts for advice, the better prepared you will be to manage the situation.
Sometimes the SRA will visit your firm and carry out on-site investigations. These inspections occur depending on the circumstances, including:
The seriousness of the SRA's concerns
Reports of missing or stolen client funds
Significant amounts of documents to review – it may be more efficient to do so on-site
The sensitivity and complexity of any issues involved
The need to view accounting records that are computer-based and complex
Usually the SRA will tell those being regulated in writing before carrying out an inspection. However, if the SRA believes this could lead them to destroy evidence, influence witnesses or frustrate an investigation, it may not.
If you or your firm are under an SRA investigation, our expert team can help support and advise you through the process. Contact us today on 020 3780 0406
From the initial stages of an investigation to a final hearing at a disciplinary tribunal, an SRA investigation or SRA prosecution can be stressful and overwhelming.
At Leigh Day, we've experienced first-hand the impact an SRA investigation and prosecution can have and understand the sorts of regulatory pressures solicitors and firms currently face. Our profession has never been more intensely regulated, whether in our professional or personal lives. From a minor technical breach to serious misconduct, SRA investigations can ruin reputations.
We can help you deal with all the key steps in an SRA investigation – advising you along the way, offering comprehensive support and providing representation when required. Whether you're looking for clear, practical advice about engaging with the SRA or strategic guidance and robust representation in the face of an investigation and SRA disciplinary prosecution, we're here for you.
Our services include expert help and advice across an entire investigation, from the moment you become aware of a potential regulatory issue though to dealing with any SRA decisions once it has concluded.
We can also help you with related matters including self-reporting and Solicitors Disciplinary Tribunal (SDT) Proceedings.