When faced with a potential breach of industry standards it can be difficult to know when you need to self-report.
The Solicitors Regulation Authority (SRA) sets the principles and code of conduct all law firms and solicitors in England and Wales must abide by. It also regulates certain non-lawyers (either managers or employees of firms it regulates) and other types of lawyer, such as registered foreign lawyers (RFLs) and registered European lawyers
You have a duty to report facts or matters you reasonably believe are capable of amounting to serious breaches of the principles and code of conduct, even if it is you or your firm who has potentially breached the SRA's rules.
You can choose either to inform your company's compliance officer for legal practice or financial administration – on the understanding that they will report matters on to the SRA – or you can go directly to the SRA.
Self-reporting can start an investigation and lead to sanctions against individuals or businesses. Self-reporting can, however, result in in more lenient sanctions, due to your co-operation.
In this section
Changes to reporting requirements
Effective from 25 November 2019, the SRA's Standards and Regulations replaced the SRA handbook. This changed the landscape on reporting potential misconduct. The threshold for reporting any suspected breach of the SRA's principles and code of conduct is now much lower.
Previously, any SRA regulated professionals were only obliged to report serious breaches when satisfied serious misconduct had taken place. Both reporting and self-reporting required gathering evidence and investigating the circumstances, with the decision of whether to report or self-report to the SRA made by the individual or firm once they had investigated matters themselves.

Under these changes, all it requires for you to report or self-report is that there are:
"Facts or matters that you reasonably believe are capable of amounting to a serious breach".
It means you do not have to gather evidence in advance to report a breach – the SRA will do so as part of its investigation. This is to help make reporting more of an objective – rather than subjective – judgement.
How else have the SRA Standards and Regulations changed?
Overall, the SRA has made its Standards and Regulations shorter and less prescriptive. This means legal professionals and firms now have to use greater professional and ethical judgement to ensure compliance.
The SRA Principles have reduced from ten to seven. These are that all lawyers and law firms act:
In a way that upholds the constitutional principle of the rule of law, and the proper administration of justice.
In a way that upholds public trust and confidence in the solicitors' profession and in legal services provided by authorised persons.
With independence.
With honesty.
With integrity.
In a way that encourages equality, diversity and inclusion.
In the best interests of each client.
There are also now two Codes of Conduct. One is for individuals, the other is for law firms.
When to report or self-report
Knowing when to self-report isn't an exact science. You should make a report promptly but doing so prematurely, late or not at all can significantly impact your prospects of avoiding investigation or enforcement action and of minimising any potential sanction. It may potentially put you and/or your company firmly on the SRA's radar as one to keep under review.
Why self-report?
As a law firm or solicitor, self-reporting properly and at the right time can be an effective way to demonstrate good governance. This can reduce the risk or severity of any investigative or enforcement action by the SRA.

Leaving it too late or avoiding reporting can lead to the issue coming to light by some other means – potentially resulting in more severe sanctions. The type of sanctions the SRA itself can enforce will depend on the breach. These can include:
A rebuke, reprimand or severe reprimand
Fines
Should the SRA consider its sanctions not severe enough, it can refer the case to the Solicitors Disciplinary Tribunal, which has far wider sanctioning powers, including the power to strike off, to place conditions on you practicing certificate and impose unlimited fines.
If you believe you have identified an issue and are considering self-reporting to the SRA, we can help you decide the appropriate course of action. Where necessary, we will guide you through the process to ensure you maximise your chances of achieving the best possible outcome.
Why choose Leigh Day?
Successful defence of Leigh Day
We defended our firm and three of our colleagues against a SRA investigation, prosecution and High Court appeal between 2014 and 2018.
Ranked by the directories
Gideon Habel and Emma Walker recognised as specialists by Chambers and partners 2021
Major players
"They've already established themselves as major players."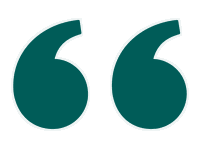 You clearly gave careful and thoughtful consideration to those issues, and I am sure all of that contributed to making this a smooth as could be hoped for. I felt in very good hands throughout.