Defending yourself or your firm against allegations in front of the Solicitors Disciplinary Tribunal (SDT) can be extremely stressful. Things can quickly feel overwhelming, from the start to the end of these disciplinary proceedings.
We've been there as a firm so we understand how you might be feeling.
If the SRA refers allegations against you to the SDT for breaching its Standards and Regulations, Code of Conduct or Principles, we're here to offer the support you need. We will help you prepare your defence for the solicitor's disciplinary hearing to protect your reputation and livelihood.
The Solicitors Disciplinary Tribunal is independent from the SRA and has a greater range of powers. It's designed to hear cases and allegations relating to serious breaches of the SRA's rules and principles, to consider the evidence and to make findings as to whether the allegations before it are proven or not.
Proceedings start after the SRA refers a case to the SDT for determination. To do so, the SRA prepares a statement of allegations, together with evidence in support, to send to the SDT. At that point, the SDT has to determine simply whether there is a case to answer. This is a low bar, looking simply at whether there is a prima facie case against the individual or firm.
When there is, the SDT will:
notify you
set a pre-listing day (an administrative procedure where the final date and time is decided)
provide you with the statement of allegations (Rule 12 statement) and evidence.
The key stages of all Solicitors Disciplinary Tribunal cases we can support you through include:
Issue, certifications and directions – A copy of the Rule 12 statement and any supporting documents are served with directions to trial. We can help you understand this and negotiate with the SRA and SDT on your behalf for a timetable that ensures you have enough time to prepare the best possible defence.
The 'Answer' and evidence gathering – Responding to the Rule 12 statement – defending yourself against the charges and supplying evidence not submitted by the SRA. We can advise and work with you to make sure your defence is as effective as it can be. This includes obtaining proper disclosure, gathering witness testimonials and other evidence.
Hearings, outcomes and appeals – We work with top barristers to ensure expert representation at the hearing. The panel's outcomes will be set out in writing after the hearing and we can advise and support you around making an appeal from the Solicitors Disciplinary Tribunal where relevant.
When you instruct our team of SDT solicitors to represent you, we'll fight your cause tenaciously, while also bringing a nuanced approach to our work and our advice to you. You can be sure we're always looking at how we can help you achieve the very best outcome possible.
At Leigh Day, our expert regulatory and disciplinary team can help you with all the important SDT decisions you have to make. We can support you every step of the way and offer professional guidance and help across all processes involved in an SDT – from preparation to launching an appeal.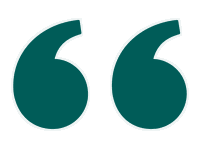 I had long been aware that Leigh Day were a firm that got 'stuck in'. I was not disappointed and was mighty relieved.