Regulated activities and SRA authorisation
In this section
We are all continuously adapting and innovating to provide a better service to our clients. In a changing and complex legal and regulatory landscape, it is not always easy to understand whether your practice needs to be regulated.
The Legal Services Act sets out a regulatory regime based around specific activities which require practices to be authorised by a regulator before they can be carried out. Even then, however, it is not always easy to determine whether your business' activities need to be regulated. This is particularly so for non-traditional and innovative business structures seeking the best vehicle for their practice. Things are further complicated by the fact that regulators can apply discretion in their decision-making.
We have experience of advising clients about whether their practice needs to be authorised by a regulator. We can help you understand where your intended activities fit within the regulatory landscape and advise on how to engage with the relevant regulators to realise your ambitions.
Setting up your own practice providing reserved legal activities can be an exciting step but applying for SRA authorisation can be a complex and time-consuming process. If it's not done right the first time, SRA queries and clarifications can take time to smooth out. Having the proper advice to ensure you understand the requirements and submit a comprehensive application that satisfies the SRA's rules and anticipates likely questions is vital to preventing undue delays.
We can help you navigate this process, providing you with the right advice and support for your business' needs.
Certain key roles have specific regulatory duties that go beyond those of other regulated professionals. This includes Compliance Officers for Legal Practice (COLPs), Compliance Officers for Finance and Administration (COFAs) and Money Laundering Reporting Officers (MLROs). Anti-money laundering regulations have imposed new requirements on newly appointed beneficial owners, officers and managers (BOOMs) and on existing BOOMs when they move firms. Determining who is in your firm ought to be considered a BOOM may not be straightforward, given the definitions in the regulations, which can make this question something of a minefield.
We can help you to understand your obligations and guide you through the relevant processes.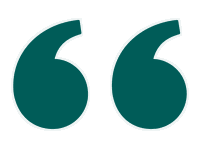 We were all impressed how quickly and professionally our concerns and questions were answered, and felt it to be of the highest standard... We couldn't have hoped for a more professional and thorough approach.
Get help today
Call us today on 020 3780 0406 or fill in our short form and we will call you back.