Here for you and your SRA regulated business
We know from first-hand experience the impact an SRA investigation and prosecution can have.
The Solicitors Regulation Authority (SRA) regulates solicitors and law firms in England and Wales . It sets the principles and Codes of Conduct that law firms and their staff must abide by to operate independently, honestly and with integrity – in the interests of their clients and the wider public.
At Leigh Day, we realise the importance of receiving clear regulatory advice, practical support and strong representation. Our team of regulatory, compliance and professional disciplinary lawyers will work with you to better understand the situation, assess the issues you're faced with and give straightforward, pragmatic advice to help guide you and your business.
Get in touch today
Complete our short form or call 020 7650 1200 and we will call you back
How can we help?
Regulatory, ethics and compliance advice
Planning an effective way to manage any regulatory risks is the best way to avoid being the subject of an SRA investigation. Our advisory and consultancy services can guide you or your firm through regulatory issues to help ensure compliance.
Self-reporting
Knowing when to self-report can reduce the risk of an investigation and the severity of any SRA decisions and enforcement action when there has been a breach.
SRA Investigations
Our team will work closely with you at every stage of an investigation, steering you through the process and ensuring you respond to the SRA in the most appropriate manner.
Solicitors Disciplinary Tribunal (SDT) Proceedings
If the outcomes of an SRA investigation result in you or your firm facing an SDT hearing, we can offer support and representation. We will fight your cause tenaciously with a nuanced approach, ensuring you have the greatest chance of achieving the best outcome possible.
Covering the costs
We understand the worries that can arise around the costs of legal advice and representation – on top of dealing with SRA disciplinary decisions and the complex stages of an investigation. That's why our information about all our costs, fees and charges are kept transparent and straightforward.
Getting things right
The professional disciplinary rules set or enforced by the SRA include:
The Codes of Conduct for solicitors or firms
The Principles (such as acting in the best interests of each client)
Rules relating to authorisation of individuals regulations
Transparency rules
Professional indemnity insurance rules
Solicitors Accounts rules
Anti-Money Laundering Regulations
It's easy to underestimate the time and effort involved in getting regulatory matters right. Failing to do so can result in an SRA investigation and SRA disciplinary action that could have a lasting impact on your career, your livelihood and your firm.
Whether you need regulatory advice around complying with the Principles, Codes of Conduct or disciplinary law, or want guiding through the process of an investigation, our team of regulatory and disciplinary solicitors can help.
We're here to offer the best independent advice and support so you make the right decisions and take the right steps to ensure it's business as usual for you and your practice.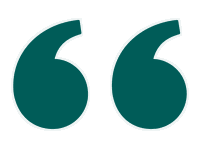 We know from first-hand experience the impact an SRA investigation and prosecution can have.
Why choose Leigh Day?
Successful defence of Leigh Day
We defended our firm and three of our colleagues against a SRA investigation, prosecution and High Court appeal between 2014 and 2018.
Ranked by the directories
Gideon Habel and Emma Walker recognised as specialists by Chambers and partners 2021
Major players
"They've already established themselves as major players."
Read our regulatory and disciplinary blogs