Professional discipline update February 2021
Leigh Day Regulatory & Disciplinary team's quarterly update on professional discipline.
Sign up to our professional discipline updates
You can unsubscribe at the bottom of any of our mailings.
Many of us who were hoping for a better 2021 will have been disappointed by the start of the year with increased restrictions and school closures. I hope that, so far as possible, things for you and yours are manageable in the circumstances.
While many things about 2021 remain uncertain, I want to focus on an area where I hope we can see positive change over the next year.
Gideon Habel
Partner and Head of Regulatory & Disciplinary
Disproportionality back in the spotlight
In December 2020, the SRA published its long-awaited data on the diversity characteristics of lawyers in its disciplinary proceedings. To many that have dealt with the SRA or have followed this issue, the fact that the data indicate that individuals from Global Majority backgrounds continue to be overrepresented may not come as a surprise. But, as my colleague Emma Walker noted during the online debate we held on this issue in November 2020, we are at an important juncture with a real opportunity for accountability and change.
The new statistics and report on the steps it has taken since its last study on the issue in 2014 indicate continuing disproportionality in the early stages of the SRA's processes. However, it found no significant disproportionality in outcomes in cases then resolved through the SRA's own internal powers, or in the proportions then referred to the SDT. While it is certainly positive to see the SRA being more transparent about this issue, more data are needed to ascertain whether there has been any real improvement since 2014, especially when it comes to drawing meaningful comparisons as to the handling of cases.
The publication of the statistics is, therefore, the first step towards positive engagement on this issue but we, too, must all do our part to keep the conversation going by scrutinising the data and sharing our experiences. We will be holding the next in our series of online debates on Wednesday 3 March 2021, with confirmed panellists including Professor Gus John, who wrote the 2014 independent study commissioned by the SRA on this issue; Angela Latta, Head of Regulatory Oversight at the Legal Services Board; Ranjit Sond, President of the Society of Asian Lawyers; and Jacqueline McKenzie, an award-winning solicitor and Director who appears on the Powerlist 2021.
Fighting for fairness for junior lawyers – we need your help
In our experience, junior lawyers (including experienced non-partners/compliance officers) are not generally covered by the sort of insurance that would help them if they needed expert help defending themselves against SRA investigation. That very often leaves them at a huge disadvantage when it comes to explaining themselves to a much better resourced SRA. With support from The Law Society's Junior Lawyers Division, the team is conducting a survey about the potential uptake of regulatory defence cover, if it were available, to try to persuade insurers to provide a solution. 
The survey was recently covered in a feature in the Law Society Gazette, is completely anonymous and should only take a few minutes to complete.  Please share the survey with any junior lawyers you know to help inform the research.
Take the survey
Insights since our last update
In addition to providing data on its enforcement activities, the SRA's Upholding Professional Standards 2018/2019 review indicated that sexual harassment remains one of the key themes of its work. However, the High Court's recent decision in Beckwith v SRA highlighted that the scope of the SRA's remit in cases of sexual misconduct remains a confusing issue, as I discussed with Legal Futures (BSB stats and Beckwith ruling put the focus on misconduct outside practice, 1 December 2020) and Emma discussed with the Solicitors Journal (Beckwith: SRA's credibility questioned following chair's statement, 23 December 2020).
You can listen to Emma on Mena Ruparel's Unethical Stories podcast (available from Spotify, Acast and others), talking about ethics and ethical conundrums in practice.
For those of you that missed our online discussion on issues of SRA disproportionality in November, you can catch-up with the recording.  You can also read some commentary about the event in Legal Futures and The Law Society Gazette.  Finally, look out for some video snippets on our LinkedIn and Twitter pages in the coming weeks, where we'll also be trailing our upcoming event.
The team has recently reflected on some other key issues in the regulatory and disciplinary field in our blog.
Blogs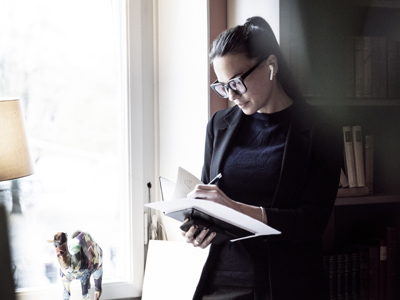 What has wellbeing got to do with ethics?
As long as there are cases of legal professionals concealing their conduct out of fear of the consequences or being unable to own up and speak out about mistakes, conversation aimed at improving the workplace culture in the law are needed.
Keep in touch
You can find out more about Leigh Day's regulatory and disciplinary team and how we can help you on our website, via our brochure and "2 minutes" video.

We're 2!
September 2020 saw the team's second birthday. We've thoroughly enjoyed the hard work that's been into developing the team over the last couple of years. Above all, it's been a privilege to work alongside so many outstanding professional clients as they defend their livelihoods and reputations in regulatory proceedings. Seeing our clients' immense relief at the positive outcomes we've achieved with them – and ensuring, in so doing, that the regulatory system is working properly – gives us great satisfaction.
We can help
Whatever your professional vocation or particular area of expertise, if you need expert guidance on regulatory questions or a disciplinary matter, speak to one of our team by contacting rdteam@leighday.co.uk or calling us on 020 3780 0406.