Q&A on Claire Matthews' appeal
Today we are talking to Emma Walker, an Associate Solicitor in Leigh Day's Regulatory & Disciplinary team, which specialises in advising professionals on responding to enquiries, investigations and prosecutions by regulators such as the SRA.
Emma acts as part of the team instructed by Claire Matthews whose successful appeal to the Divisional Court sees her case remitted to the Solicitors Disciplinary Tribunal. Here, Emma talks about the implications of the outcome of the appeal.
Can you remind us of the facts of this case?
The case centred on how Claire explained the loss of a locked suitcase of documents to her employer, Capsticks LLP (Capsticks). The documents in the suitcase related to a matter Capsticks was instructed on by its client, the SRA, in relation to a data protection complaint against it. Claire was in her first year as a qualified solicitor and less than a month into her new job with Capsticks.
In proceedings before the Solicitors Disciplinary Tribunal (SDT), the SRA's main allegations were that Claire had, on two separate occasions, misled colleagues about what had happened to the suitcase and had therefore breached Principles 2 and 6 (of the SRA Principles 2011), which required that a solicitor must act with integrity and maintain public confidence in the profession and that, in acting in the way alleged, Claire acted dishonestly.
On 9 March 2020, following a three-day hearing in which Claire represented herself, the SDT decided 3 of the 4 allegations against her were proved to the criminal standard: beyond reasonable doubt. The SDT also decided Claire's conduct was dishonest. Whilst Claire had raised the matter of mental ill-health on numerous occasions throughout the investigation and prosecution process, the SDT found it was without "formal evidence" on the issue that it saw as being relevant to the facts and, therefore, the allegations. It therefore struck Claire off.
In April 2020 we assisted Claire to lodge an appeal of the SDT's decision at the Divisional Court. Having lodged the appeal, we instructed a medical expert to assess Claire and provide their opinion on various matters.
On 18 March 2021, the Court approved an order agreed by Claire and the SRA that the SDT's order be quashed and the allegations that were proved be remitted to a fresh panel at the SDT for re-hearing. This is on the basis that had the expert evidence been available and adduced in the proceedings before the SDT, it would have been evidence the Tribunal could have taken into consideration. This amounted to "good and sufficient reasons" (under paragraph 6.4 of practice direction to CPR 52A) to allow the Divisional Court to set aside the SDT's order and the written judgment relating to the allegations proved at the first hearing.
Why do you feel this case is important and what can practitioners learn from it?
Claire's case on appeal has been important for a number of reasons. Firstly, it showed the precarious position of anyone working in a regulated firm, when presented with an investigation by their regulator. Non-partners, in particular, very often do not have resources they can call on – personally or through their employer or employer's insurers - to respond to regulatory investigations or prosecution. The case highlights the importance of having equality of arms with your regulator and that includes the individual's ability to access advice and secure representation. It also surprises me that we seem to assume that simply by virtue of being qualified and regulated legal professionals, we can and should represent ourselves. We owe it to ourselves to ensure we receive specialist, expert advice to ensure we understand our rights and obligations and that our best interests are represented. In order to do that, firms and individuals should consider what resources they can call on.
Secondly, it raised essential questions about fairness and consistency in how the SRA and the SDT, which is independent of the SRA, play their parts in the regulatory system. Since Claire's case was heard in the SDT the first time around, the SRA has published guidance called "SRA investigations: Health issues and medical evidence". The guidance provides important clarity about who is responsible for obtaining medical evidence in SRA investigations. It also explains powers the SRA has and when it would exercise these in relation to an individual's health and, for that explanation alone, makes it guidance practitioners would be well-advised to read.
Finally, the case highlighted how we currently do and, in the future, should deal with health as individual practitioners and as a profession. Individually and collectively, we need to develop our understanding of how health can and does impact our ability to think and act. It is easy to say that something said or done is honest or dishonest and that there is a bright line that, if crossed, requires ejection from the profession in all but the most exceptional of circumstances, but the reality can be far more nuanced than some people seem to be prepared to consider. There is an irony that, as a profession, we advise clients about what is best for them in a complex world of few absolutes, but we seem unwilling to consider how that same situation is true also of us in our personal and professional lives. If we truly want to be a principled, pragmatic, fair and inclusive profession, we need to give careful, conscious thought to the question to the role and significance of health in our professional lives.
Do you think it has wider implications for SRA prosecutions?
I hope that the success of the appeal has given the regulator pause for thought about how the gathering of expert medical evidence should be addressed in investigations and prosecutions. Factors such as whether the individual is represented or not, whether they have directly raised health issues and, if so, what they mean in the specific circumstances need to be carefully assessed in each case.
We understand Ms Matthews supported her case through crowdfunding. Is there a future role for this model in SDT hearings and appeals?
There can be practical, reputational and regulatory considerations that those who crowdfund and those who receive crowdfunded funds need to think about that, meaning it won't be viable in every case. Crowdfunding can play a role in some cases, but I do not think it is, or should be, a panacea for a lack of funding in regulatory hearings and appeals – a more sustainable solution is needed.
The Q&A was first published on the COLP Insider – The SRA Compliance Newsletter 23 April 2021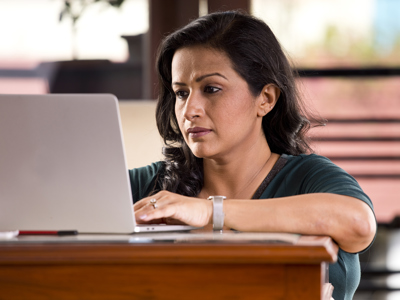 Regulatory and disciplinary
We can help you with clear regulatory advice, practical support and strong representation.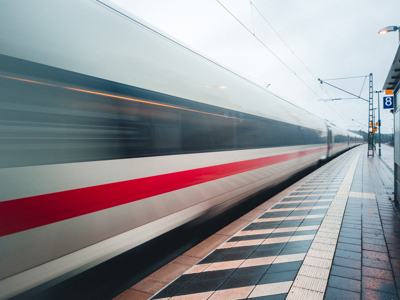 Junior solicitor struck off after leaving suitcase on a train succeeds in appeal
A junior solicitor struck off the Roll in March 2020 after she left confidential documents in a locked suitcase on a train has succeeded in her appeal against findings of dishonesty and an order striking her off the Solicitors' Roll.