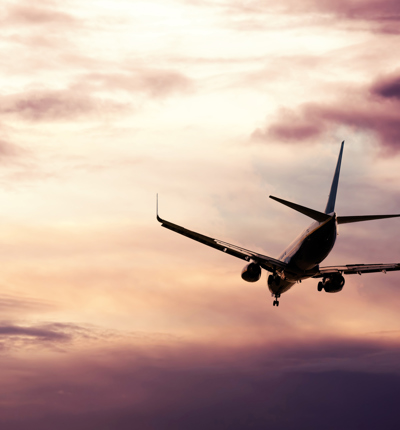 Aviation and aeroplane injury claims
When travelling abroad for a holiday or business, your flight is just as much a part of the experience as the destination. Whether you're flying out or coming home, if things go wrong and you're injured or become ill and it wasn't your fault, it can affect your trip.
Passengers travelling by aeroplane have a right to expect that their safety and wellbeing is protected, including:
Onboard an aeroplane
When embarking/disembarking the aircraft
Within any airports
If you are injured or catch an illness due to health and safety negligence by an airline, you may be entitled to compensation. Our personal injury lawyers are prepared to fight hard to ensure that your rights are upheld by pursuing your claim. This differs from claims around cancelled or delayed flights.
Contact the travel team
Call us today on 020 8038 1021 or 0161 393 3551 or fill in our short form and we'll call you back
The Montreal Convention
If you are injured either onboard or when getting on or off an aircraft, you may be able to make an air accident claim for compensation. The Montreal Convention covers the international carriage of passengers by air and deals with aeroplane injury claims against carriers.
Ordinarily, fault or negligence may not have to be proven as, in specific circumstances, liability against the carrier is strict. However, there are particular requirements for the event that causes the injury to be considered an "accident" following the Montreal Convention, which often differs from the standard/dictionary definition .
The time limit for bringing an air accident claim under this convention is only two years, so you should pursue legal advice without delay.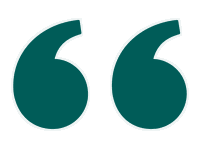 Injuries caused during air travel can be painful, severe, and can most certainly ruin holidays. Those who suffer personal injury during travel by air should not be deterred from claiming compensation and should be aware that the law is on their side."
Types of air accident claims
Air accident claims cover any injury or illness caused by an accident that an airline could have taken steps to avoid. When you travel by plane, the airline is responsible for your health and safety not only on the plane itself but also during the process of embarkation and disembarkation. This could be from when you officially check in for your flight to when you pass through passport control at your destination airport. It is the airline carriers responsibility to look after your health and safety. 
Incidents that may lead to an aeroplane injury claim can include:
Slips and trips when onboard, boarding or disembarking the aircraft or while in the airport.
Being hit and injured by falling luggage from overhead lockers.
Food poisoning from inflight meals.
Scalding or burns accidents from hot drinks served on board.
Assaults by other passengers.
Injuries caused by extreme turbulence.
Injuries caused by being hit by the drinks trolley.
Injuries sustained as a result of a bus collision during the transfer process from airport terminal to the plane.
Your rights for in-flight injuries
Aeroplanes are incredibly safe, but with more people travelling by air the chances of small incidents and injuries might increase. During a flight, embarking or disembarking an aircraft, whether you're a passenger or crew member, you may experience minor accidents and injuries.
These can be physically painful. In many cases, your rights may be upheld and the airline could be liable under Article 17 of the Montreal Convention. This can be if the incident causing your injuries took place onboard, while embarking or disembarking the aircraft.
It covers accidents not due to the aircraft's normal, expected operations (such as strong turbulence, heavy baggage falling and hot drinks being spilled). No matter how small the incident, the law can protect you for any in-flight injuries experienced.
Discover more about your rights if you're injured in-flight.
How we can help with your aeroplane injury claim
Air accident claims can be complex, so you may require expert legal advice. Our team of specialist travel solicitors have helped hundreds of passengers who have suffered injuries and illnesses onboard, while embarking/disembarking aircraft and within airports, through no fault of their own.
We have experience dealing with aeroplane injury claims of all kinds, so you can be sure you will receive expert advice – whatever the specifics of your case. Our team can provide detailed and tailored advice relevant to your air accident claim in a free initial assessment, and we can offer "no win no fee" funding arrangements.
Contact our experienced, dedicated travel team to discuss your case and start your claim. Someone from the team will provide support and advice to those involved in aeroplane/aviation accidents.
Contact the travel team
Call us today on 020 8038 1021 or 0161 393 3551 or fill in our short form and we'll call you back
Aeroplane and aviation claims FAQs
To make sure you know what to do and expect when you make an air accident claim, we have put together some frequently asked questions.
To start an air accident claim, call our team on 020 3797 8255 or email travelclaims@leighday.co.uk
to arrange your free consultation. Speak to one of our specialist travel solicitors to discuss your case and they will advise on whether you have a claim and advise on the next steps to take.
Our expert solicitors will then help you gather any necessary evidence to support your claim. They will assist with representation and support you throughout the legal process.
You might be able to make an aeroplane injury claim if you are hurt at an airport, onboard, embarking or disembarking an aircraft in an accident that wasn't your fault.
You may also claim if you fall ill due to poor health and safety procedures from the airline. If a loved one has been injured or fallen sick but cannot claim themselves, you might be able to bring a claim on their behalf.
If you are a crew member onboard an aircraft who gets injured, you may also be able to bring a claim as an accident at work (abroad, depending on the location).
You can use any compensation you secure through an aeroplane injury claim to cover financial losses, including for any:
Medical bills
Therapy and aftercare
Loss of earnings
Damage costs
Yes. You must make an air accident claim within two years of the event occurring that you are claiming for.
Usually, the airline is responsible for any aeroplane injury claims you might make. They have a duty of care for you as a passenger, and any instance of negligence that results in injury or illness could be a breach of this.
In the event of an injury overseas
See our tips from legal holiday experts on what you should do if you or a loved one are injured whilst travelling