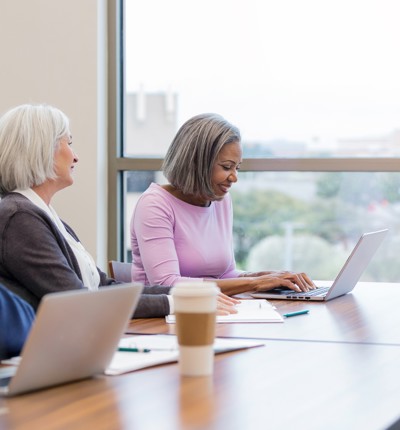 Menopause and medical negligence
All women will go through the menopause, a time when they stop having periods. This is part of the natural aging process and usually happens between the ages of 45 and 55. The average age in the UK for women to reach the menopause is 51, but some women can go through the menopause at a much younger age.
Women may experience some or all of the symptoms of menopause which can include:
hot flushes – short, sudden feelings of heat, usually in the face, neck and chest, which can make your skin red and sweaty
night sweats – hot flushes that occur at night
difficulty sleeping – this may make you feel tired and irritable during the day
a reduced sex drive (libido)
problems with memory and concentration
vaginal dryness and pain, itching or discomfort during sex
headaches
mood changes, such as low mood or anxiety
palpitations – heartbeats that suddenly become more noticeable
joint stiffness, aches and pains
reduced muscle mass
recurrent urinary tract infections (UTIs)
The treatment of menopausal symptoms
The National Institute of Clinical Excellence (NICE) has produced guidelines on the diagnosis and management of menopause.
The NICE guidelines remind doctors that 'people have the right to be involved in discussions and make informed decisions about their care, as described in your care.'
Women who go through menopause because of medical or surgical treatment must be given support and information about menopause and fertility before they start their treatment.
Women who are not treated correctly for menopause symptoms such as hot flushes, mood swings, joint and muscle pain and incontinence are often unable to return to their jobs leaving them at risk of financial loss.
When women talk to their medical advisers about treating symptoms of the menopause they are entitled to be told about the different treatments that are available, and any risks associated with them.
They will then have all the information they need to make a decision about whether or not to proceed with, for example, HRT treatment, and a hysterectomy if this has been recommended or cognitive behavioural therapy (CBT).
Examples of negligence around menopause may include
Incorrect hormone replacement therapy (HRT) prescription
Failure to prescribe HRT
Being prescribed anti-depressants instead of HRT
If you have experienced negligent treatment or management of your menopause you may be able to bring a compensation claim.
Why choose Leigh Day?
The women's health team at Leigh Day know from the clients that they represent that women often feel ignored, dismissed and patronised by their GPs when they approach them to talk about treatment that can help relieve the symptoms of menopause.
Our clients have reported experiencing an early menopause and being given the wrong type of HRT. Other women have reported the poor management of HRT following a hysterectomy. Failures around the appropriate HRT prescription can leave women with:
a raised risk of suffering from uterine cancer
advanced osteoporosis
muscle loss and muscle wasting
urinary incontinence
Suzanne White is the head of the firm's clinical negligence team and has significant experience in menopause claims. She is accredited by the Law Society's clinical negligence panel, and is accredited as a senior litigator by the Association of Personal Injury Lawyers. Read her blog Menopause, Montgomery and informed consent which discusses how women must be offered reasonable options for menopause symptoms.
Suzanne White is an experienced clinical negligence practitioner who is admired by her peers for having "very good litigation instincts." Sources say: "She's very dynamic and very persistent, and a real pleasure to work with." - Chambers and partners.
If you have experienced negligent health care relating to the menopause you may be entitled to compensation. Contact Leigh Day.