Orthopaedics is the area of medicine focussing on injuries and diseases affecting the body's musculoskeletal system. These are the bones, joints, muscles, ligaments, tendons and nerves that need to function properly so you can move around, be active and go to work.
Orthopaedic surgery covers a wide variety of procedures and treatments, such as doctors and surgeons treating bone fractures, joint replacements and ligament reconstruction. In the majority of cases, these operations and procedures will be successful and your muscles and/or bones will recover to their expected strength.
However, mistakes can happen before, during and after surgery, or through treatment, which has a significant impact on your wellbeing. Clinical negligence can occur in various ways that lead to successful orthopaedic surgery claims. It could be a missed fracture left untreated that grows worse, experiencing trauma during orthopaedic surgery or having unnecessary surgery on a broken bone. If you or a loved one have experienced any of these or other bone or muscle injuries due to medical negligence, you may have a legitimate orthopaedic claim.
More information about orthopaedic claims
Successful compensation claims
At Leigh Day, we successfully secured over £500,000 for a man in his fifties who suffered negligent hip surgery. He was an active teacher who received metal-on-metal 'Finsbury Adept' hip resurfacing to improve his hip pain.
After the operation, he experienced severe pain over four years but when voicing his concerns was told it was fine and to continue his physiotherapy exercises. Five years after the initial surgery he underwent two total hip replacements and it was found he suffered an adverse reaction to metal debris released by the hip components.
He was left with a limp and unable to walk long distances. Leigh Day brought a claim against the hospital trust responsible, who admitted the mistake and settled for a substantial sum.
Why choose Leigh Day?
Our clinical negligence team has over 30 years' experience dealing with a variety of orthopaedic negligence cases. From missed fracture in hospital claims to spinal surgery errors and other negligence claims, our team are experienced in securing substantial compensation for individuals and their loved ones who have experienced orthopaedic negligence.
Angharad Vaughan is a partner specialising in clinical negligence claims for more than ten years.
She works across complex negligence cases for both adults and children, including securing a six-figure sum for a man who received negligent hip surgery. Angharad is a member of the Law Society's panel of specialist clinical negligence solicitors, AVMA (Action against Medical Accidents) and the Association of Personal Injury Lawyers.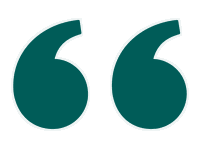 I have been incredibly impressed with Angharad. She has been efficient, kind, thoughtful, understanding and highly professional. In fact, she reflects what Leigh Day is all about.
Kim, client of Angharad Vaughan