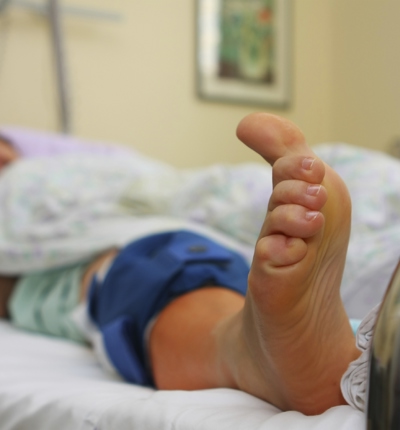 Orthopaedics is the area of medicine focussing on injuries and diseases affecting the body's musculoskeletal system. These are the bones, joints, muscles, ligaments, tendons and nerves that need to function properly so you can move around, be active and go to work.
Orthopaedic surgery covers a wide variety of procedures and treatments, such as doctors and surgeons treating bone fractures, joint replacements and ligament reconstruction. In the majority of cases, these operations and procedures will be successful and your muscles and/or bones will recover to their expected strength.
However, mistakes can happen before, during and after surgery, or through treatment, which has a significant impact on your wellbeing. Clinical negligence can occur in various ways that lead to successful orthopaedic surgery claims. It could be a missed fracture left untreated that grows worse, experiencing trauma during orthopaedic surgery or having unnecessary surgery on a broken bone. If you or a loved one have experienced any of these or other bone or muscle injuries due to medical negligence, you may have a legitimate orthopaedic claim.
More information about orthopaedic claims
Some orthopaedic surgeons have a specialism in spinal surgery. Lumbar decompression surgery is a common procedure used to treat compressed nerves in the lower back.
Sadly, if such an operation has a poor outcome, there is potential for a significant injury. Therefore, you may be entitled to a valuable orthopaedic claim that reflects the degree of disability and dependence caused.
Sometimes the result of a missed fracture, surgical error or other orthopaedic negligence has led to an amputation of a limb, meaning individuals become users of prosthetic limbs. For someone in this position, this loss will be devastating. However, modern prosthetics now offer active people a solution and we will ensure that our clients receive the best advice from rehabilitation and prosthetics specialists in coming to a valuation of their claims.
The most common problems that might lead to a successful orthopaedic claim include the failure to diagnose, manage or treat a fracture. A particular complication of a fractured limb is a condition known as compartment syndrome . This surgical emergency can lead to the death of tissue and limb loss. It is a painful and potentially life changing condition.
More complicated problems that might lead to orthopaedic claims might involve:
Poor management of shoulder injuries
Misdiagnosed slipped femoral epiphysis (hip condition)
Poorly managed hip replacements
Negligent knee operations
Unnecessary surgery on broken bones
Mistakes in joint reconstruction
Trauma during orthopaedic surgery
Wrong site surgery
Delay in diagnosis of congenital/development hip dysplasia
Nerve damage
Equipment malfunction
Incorrect size of prothesis
Lack of consent to surgery
Whether you believe you have a missed fracture claim, received negligent joint reconstruction or trauma during any other muscle or bone surgery, our medical negligence team can help.
First, get in touch for a free initial consultation. One of our expert solicitors will listen to your case, assess whether you have a claim and provide any orthopaedic advice for the next steps if you do.
You can also make a claim for a loved one, such as a child under the age of 18 or someone who has sadly passed away due to orthopaedic negligence. Our lawyers can guide and support you through the process.
To support your claim we will help gather relevant evidence. This can include asking you for any medical and financial records and documents, along with witness statements. This is to verify what treatment you received, assess whether it was the appropriate action and the impact it had on your physical, emotional wellbeing and wider life.
The amount of compensation you can expect to receive will be based on various factors, such as the impact any orthopaedic negligence has on your daily life, ongoing problems it causes and the severity of your condition. It may differ depending on whether you're claiming for surgical errors, spinal trauma or missed fracture compensation.
Any compensation you receive will aim to cover an array of costs introduced by such clinical negligence. This can be used for:
Specialist rehabilitation treatment and therapy
Any care requirements
Specialist equipment and home adaptations (such as walking sticks, a wheelchair)
Travel expenses to treatment and therapy appointments
Physical and emotional pain and suffering
Loss of earnings (including if you can no longer work)
As children are still growing, we realise the severity of any injuries experienced may not be clear until they stop growing. Our team will work to make sure the compensation covers this and their long term needs.
Successful compensation claims
At Leigh Day, we successfully secured over £500,000 for a man in his fifties who suffered negligent hip surgery. He was an active teacher who received metal-on-metal 'Finsbury Adept' hip resurfacing to improve his hip pain.
After the operation, he experienced severe pain over four years but when voicing his concerns was told it was fine and to continue his physiotherapy exercises. Five years after the initial surgery he underwent two total hip replacements and it was found he suffered an adverse reaction to metal debris released by the hip components.
He was left with a limp and unable to walk long distances. Leigh Day brought a claim against the hospital trust responsible, who admitted the mistake and settled for a substantial sum.
Why choose Leigh Day?
Our clinical negligence team has over 30 years' experience dealing with a variety of orthopaedic negligence cases. From missed fracture in hospital claims to spinal surgery errors and other negligence claims, our team are experienced in securing substantial compensation for individuals and their loved ones who have experienced orthopaedic negligence.
Angharad Vaughan is a partner specialising in clinical negligence claims for more than ten years.
She works across complex negligence cases for both adults and children, including securing a six-figure sum for a man who received negligent hip surgery. Angharad is a member of the Law Society's panel of specialist clinical negligence solicitors, AVMA (Action against Medical Accidents) and the Association of Personal Injury Lawyers.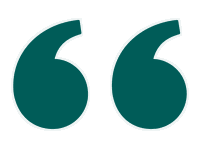 I have been incredibly impressed with Angharad. She has been efficient, kind, thoughtful, understanding and highly professional. In fact, she reflects what Leigh Day is all about.
Kim, client of Angharad Vaughan