Addison Lee driver claim
If you are an Addison Lee driver, we believe that you are a worker and should be entitled to workers' rights. Addison Lee drivers who join the claim will be entitled to around £12,000 in compensation. Continue reading for more information about the claim.
If you are an Addison Lee driver, we believe that you are a worker and should be entitled to claim the following:
The right to paid holiday
The right to receive the National Minimum Wage
The right to raise concerns, such as about health and safety, without the fear of being punished.
Join the Addison Lee Driver Claim
Who can claim?
Anyone who:
Is currently an Addison Lee driver or has driven for Addison Lee within the last 10 weeks;
Works or worked as a passenger driver (rather than a courier driver) at least some of the time;
Drives or drove an Addison Lee branded car.
We calculate that the average Addison Lee driver will be entitled to around £12,000 in compensation. We are acting under a "no win no fee" agreement, so you don't have to pay anything unless you win your claim (and as long as you stick to your agreement).
What are the costs?
Leigh Day is running this claim on a 'no win-no fee' basis, which means that, providing they keep to the terms of the agreement, our members will only pay in the event of the tribunal finding in our favour. If you win, we will deduct 25% plus VAT from your compensation. This fee is reduced to 20% plus VAT if you are an existing member of the UPHD (IWGB) trade union or join UPHD (IWGB) within 28 days of agreeing to the no win no fee. 
You won't have to pay costs if the claim fails. An employment tribunal is a cost neutral venue, meaning each side pays its own costs (The rare exception to this is if either party acts in an unreasonable or dishonest way).
Find out more about fees and costs via our

FAQs page.
Important information
As a worker, you have legal protection against Addison Lee acting to your detriment in any way for claiming these rights.
If Addison Lee try to remove or change the conditions of your work because of your claim, you may be entitled to additional compensation.
This claim is about showing that you are a worker for the purposes of your employment rights, and we are not disputing your tax status in bringing this claim. You can be both a worker in relation to your employment rights and self-employed for tax purposes.
Leigh Day has already been successful for Addison Lee drivers
Addison Lee use contracts that attempt to classify drivers as self-employed independent contractors. Leigh Day has already been successful in showing that Addison Lee drivers are workers and so are entitled to holiday pay and to be paid at least the National Minimum Wage.
In September 2017 the Employment Tribunal ruled that three Addison Lee drivers were workers. Leigh Day represented these drivers.
Addison Lee appealed to the Employment Appeal Tribunal, which upheld the Tribunal's ruling that drivers are workers in 2018. They appealed again to the Court of Appeal and that appeal is likely to be heard in 2021.
News and blogs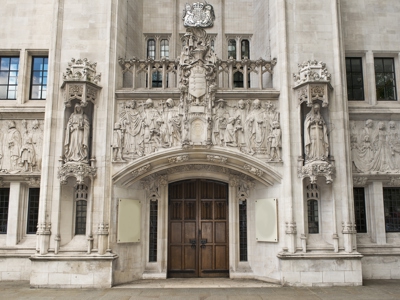 What does the Uber Supreme Court hearing mean for Addison Lee drivers?
Over the summer there was a lot of media attention around the Uber worker's rights claim, but they are not the only drivers who could be affected by the judgement.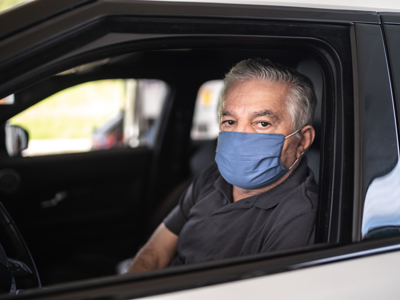 Workers' rights during Coronavirus: how the pandemic has impacted Addison Lee drivers
Over the last eight months, Coronavirus has had a huge impact on all of our lives. For many who are categorised as self-employed contractors the effects have been felt just that bit deeper. Here, solicitor Liana Wood discusses what the pandemic has meant for Addison Lee drivers.