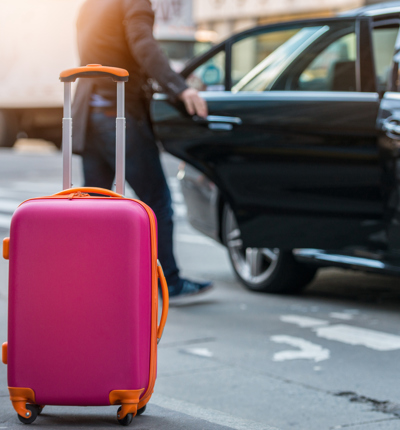 Addison Lee FAQs
Find out more about starting an Addison Lee compensation claim
Leigh Day is bringing claims for Addison Lee drivers to receive holiday pay and at least the national minimum wage.
Join the Addison Lee drivers claim
FAQs
Leigh Day is bringing claims for Addison Lee drivers to receive holiday pay and at least the national minimum wage. Find out more about the Addison Lee claim
We estimate that the average Addison Lee driver is entitled to around £10,000 in compensation.
We are claiming:
Back pay for unpaid holiday
Compensation if you received less than the National Minimum Wage
We will calculate your compensation using documents such as your driver statements, bank statements, records of hours worked and receipts.
At the end of the claim, if we win, we will deduct 25% plus VAT from your compensation for our legal fees.
This fee is reduced to 20% plus VAT if you are an existing member of the UPHD (IWGB) trade union or join UPHD (IWGB) within 28 days of agreeing to the no win no fee.
If we lose the claim, you will not have to pay Leigh Day's fees.
If you lose, you should not have to pay Addison Lee's legal fees, unless there are exceptional circumstances, such as if you behave in a vexatious, abusive, disruptive or otherwise unreasonable manner, or ignore an order of the Tribunal.
We are bringing claims for drivers who have worked for Addison Lee in the last 10 weeks.
If you have not driven for Addison Lee in the last 10 weeks, please register your details on the sign-up page [link to page] as you may be able to join the claim in the future.
No. This claim is about workers' rights, in particular your right to receive holiday pay and at least the minimum wage - you can both be a worker to receive workers' rights and self-employed for tax purposes.
We are not challenging the fact you are self-employed for tax purposes. We recognise that some drivers want to remain self-employed.
As a worker, it would be compulsory for Addison Lee to give you the following rights:
paid holiday 28 days a year (regardless of what contract you have signed, either now or in the future);
National Living Wage, meaning earnings equivalent to at least £9.50 an hour (£9.18 if under 25), net of expenses;
Protection from Addison Lee removing your work or cutting your pay as a result of claiming worker rights;
Protection from unlawful discrimination;
Protection for whistleblowing (reporting wrongdoing in the workplace).
In 2017, the Employment Tribunal ruled that three Addison Lee drivers were workers, which entitled them to rights such as holiday pay and the minimum wage. Leigh Day represented these drivers.
Addison Lee appealed the decision and in 2018 the Employment Appeal Tribunal again upheld the original decision that Addison Lee drivers are workers. Addison Lee appealed again to the Court of Appeal, and the hearing was stayed pending the decision in the Supreme Court in relation to the Uber case, which ruled in favour of the Uber drivers. In April 2021 the Court of Appeal decided that Addison Lee's appeal should not proceed, given that Addison Lee drivers' working arrangements are very similar to those of the Uber drivers, confirming Addison Lee drivers' entitlement to be paid National Minimum Wage and Holiday Pay. We are now waiting for a hearing in the Employment Tribunal to decide on how much compensation should be awarded to drivers bringing claims against Addison Lee. 
We consider that the Court of Appeal is very likely to agree with both the Employment Tribunal and the Employment Appeal Tribunal that the drivers were workers. We also think that the outcome should apply to other drivers who bring legal claims, as all Addison Lee drivers' working arrangements are very similar.
We are not aware of Addison Lee drivers being penalised for bringing a claim.
We cannot guarantee how Addison Lee will respond to the claim. However, drivers have legal protection from Addison Lee acting to your detriment if you bring a claim.
We believe that there would be a good case for arguing that it is unlawful for Addison Lee to remove or change the conditions of your work because of your claim and that you would be entitled to additional compensation.
There are regulations which limit a company's liability for holiday back pay to two years from the date a claim is presented.
However, some case law has raised the possibility of challenging these regulations so that workers can claim back holiday pay from the introduction of the Working Time Regulations in 1998.
We intend to build upon these legal cases to challenge the two-year limit and claim for the full period of your work.
An individual can be a self-employed worker and still have some control over the hours and shifts they work.
If Addison Lee tries to impose set hours and shifts, this may mean that you can claim that you are an employee, but we are not aware that Addison Lee has suggested that they wanted to take this step.