Pneumoconiosis is the general term which refers to a group of diseases caused by inhaling and retaining dust which results in scar tissue (fibrosis) in the lungs.
One of the most commonly occurring types of pneumoconiosis, apart from diseases caused by exposure to asbestos, is silicosis arising from the inhalation of silica dust.
Silicosis FAQs
Silicosis is an irreversible lung condition which  is found in people who have inhaled large amounts of silica dust, usually over a prolonged period of time.  
Silica is a common, naturally occurring substance found in stones, rocks, clay and sand, as well as products such as bricks, tiles, concrete and some plastic composites. Fine silica dust is released during industrial processes such as cutting, drilling and grinding, when it can be inhaled. 
The association between dust and lung diseases and the preventative measures required to minimise the risk of these diseases have been known by 'at-risk' industries for over a century
In 1700, Dr Bernardino Ramazzini, considered the founder of occupational medicine, identified evidence of silicosis in stone cutters.
By the late 1800's, the effect of the increased dust levels mainly resulting from dry drilling was obvious in the high incidence of silicosis and pneumoconiosis.
Publicity concerning the large-scale incidence of occupational silicosis as the result of the construction of the Hawks Nest Tunnel near Gauley  Bridge in 1931. Hundreds of workers died from silicosis while building the tunnel and another 1,500 were reported to have contracted the disease within two years. This led to federal action including a National Silicosis conference, which invited a campaign to "stop silicosis"
Information provided via the Pneumoconiosis Conferences which were held at approximately 10-yearly intervals between 1937 and 1969 and in particularl the 1959 Conference where the recommendations were widely received and adopted (Orenstein, 1960).
The annual Report of HM Chief Inspector of Factories, 1952, noted the introduction of types of respirators that protected the wearer against the inhalation of dust;
HM Factory Inspectorate Issue Booklet No. 8 in the New Series on Safety, Health and Welfare, 'Toxic Substances in Factory Atmospheres', 1960, which discussed permissible concentrations of dust and discussed practical measures that could be taken against inhalation.
The length and extent of exposure to silica dust may determine the type of silicosis you develop.
Chronic silicosis is most common and usually occurs after 20 years of inhaling silica dust.
Accelerated silicosis occurs when higher levels of silica are inhaled over a shorter period of time, usually between five and 15 years.
Acute silicosis is rare and usually fatal, and occurs after brief exposure to very high levels of silica dust.
You may have been exposed to silica dust if you worked in some of the following industries and may therefore have a higher risk of developing Silicosis.
Construction
Demolition
Glass Manufacturing
Mining
Paving
Pottery and Ceramics
Sand Blasting
Stone Masonry and Cutting
The most common symptoms of silicosis include:
Shortness of breath after physical activity
Pro-longed fever
Fatigue
Loss of appetite
Chest pain
Severe cough
Silicosis can also increase the risk of developing other serious conditions. Lung cancer, tuberculosis, heart failure, kidney disease and chronic obstructive pulmonary disease are among the potentially life-threatening diseases resulting from silica exposure.  There is no known treatment for silicosis as the lung damage cannot be reversed.
It is not always easy to diagnose silicosis as some of the initial symptoms can be quite vague. If you are suffering with silicosis related symptoms and know that you have worked with silica dust or the products referred to above, it is important to visit your doctor and tell them that you worked in an 'at-risk' industry as this is likely to be the best indication for them to identify whether silicosis is causing your problems.
If silicosis is suspected your GP will refer you to a specialist lung doctor (a respiratory physician) for tests such as x-rays, lung function tests and CT scans.
Unfortunately there is no cure for silicosis however there are further steps that can be taken to reduce the risk of you developing further health conditions. Your treating doctors and nurses will be able to provide you with more information in relation to your treatment options. 
While health and safety protection in Britain has improved which in turn has reduced the number of people developing silicosis, statistics from Health & Safety Executive (HSE) show that workers are continuing to be affected by the disease. 
The HSE statistics for the UK in 2017 identified between 10 and 20 annual deaths from silicosis over the last 10 years with 11 deaths in 2015. 16 estimated new cases of silicosis were identified by specialist chest doctors in 2016. Silica-related lung cancer is also a recognised industrial disease.
Research from Imperial College London suggests that around 900 cases of lung cancer each year in Britain can be attributed to past exposure to silica dust in the workplace. The HSE estimate the number of lung cancer deaths attributable to exposure to silica dust to be around 800 per annum.
While these figures may appear to be low, the HSE believe they are substantially underestimated when taking into account other diseases resulting from exposure to silica dust together with information regarding the likely extent of past exposure in Britain.
An emerging area of concern is the proliferation of hydraulic fracturing also known as 'fracking' which is used in the oil and gas industry. The process is designed to recover gas and oil from shale rock and silica sand is used as a prop to hold open cracks created by hydraulic pressure.
Fracking is now widely used in parts of America. The National Institute for Occupational Safety and Health (NIOSH) noted the rise in fracking operations and field studies have indicated considerable exposure to silica dust through such operations in the US. 
With the UK Government encouraging fracking to determine the impact it could have on future energy security, jobs and bills, it is thought that fracking operations in the US may well be replicated in the UK as the fracking industry develops.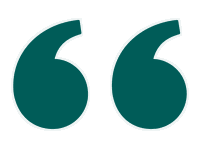 'Leigh Day is the market leader that all the other personal injury firms specialising in industrial disease look at with envy.'"
Bringing a compensation claim for silicosis
Employers have a duty of care to protect workers from health and safety risks, including exposure to silica dust. While the dangers of exposure to silica dust have been known for decades, and measures in places such as the US and UK have been taken to prevent and reduce such exposure, many workers continue to be affected by the disease worldwide.
Because of the long latency period of the disease, which on average is between 10 to 30 years after exposure first took place, many workers only contract silicosis after they have stopped working for the company where they were exposed and in many cases, after they have retired.
If you have been diagnosed with silicosis then you should talk to one of our specialist industrial disease lawyers about your entitlement to compensation.
We will help you to establish a relationship (known as a "duty of care") between you and your past employer. The usual way of proving employment is from your National Insurance records and your evidence relating to your employment history.
We will work to prove there was a "breach of duty" i.e that your employer did something wrong, in that they exposed you to levels of dust which would be deemed negligent at the time and establish that your illness was caused by that exposure to silica dust.
This will require medical evidence confirming that your exposure to asbestos contributed to the risk of you developing silicosis.
With historic disease cases, where your exposure may have happened decades ago and your previous employer is no longer trading, we will investigate and help you trace the insurers who had provided Employers Liability insurance cover during the periods in which you were employed against whom the claim can be brought.
Speak to our team
Contact our specialist team of industrial disease lawyers 
We acted for Terence Frith, a former mine worker, who suffered pneumoconiosis as a result of significant exposure to respirable silica dust.
Mr Frith was negligently exposed to high quantities of dust, and safety provisions were practically non-existent, a situation which was typical of the mining industry despite the widespread knowledge of the dangers of silicosis at the time.
When describing how he drilled blast holes into the rock floor using a hand held drilling machine, Mr Frith said, "I could not see the next person standing close by or my hands in front of my face because of the amount of dust in the atmosphere. Somebody might be arms' length away from me but I couldn't see him because of the amount of dust. The only thing I could make out was the beam of light from his helmet."
Our industrial disease claim team was able to negotiate a substantial sum for Mr Frith's pain and suffering and consequential losses. As well as cases where silica dust exposure has happened in Britain, Leigh Day has also brought silicosis claims for foreign nationals injured by multinational corporations.
In 2016, Leigh Day reached a historic landmark settlement on behalf of 4,365 South African gold miners who worked in unsafe conditions and suffered silicosis and silico-tuberculosis caused by excessive exposure to dust.