Silicosis and pneumoconiosis claims
Pneumoconiosis is the general term which refers to a group of diseases caused by inhaling and retaining dust which results in scar tissue (fibrosis) in the lungs.
One of the most commonly occurring types of pneumoconiosis, apart from diseases caused by exposure to asbestos, is silicosis arising from the inhalation of silica dust.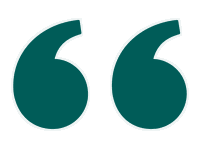 'Leigh Day is the market leader that all the other personal injury firms specialising in industrial disease look at with envy.'"
Bringing a compensation claim for silicosis
Employers have a duty of care to protect workers from health and safety risks, including exposure to silica dust. While the dangers of exposure to silica dust have been known for decades, and measures in places such as the US and UK have been taken to prevent and reduce such exposure, many workers continue to be affected by the disease worldwide.
Because of the long latency period of the disease, which on average is between 10 to 30 years after exposure first took place, many workers only contract silicosis after they have stopped working for the company where they were exposed and in many cases, after they have retired.
If you have been diagnosed with silicosis then you should talk to one of our specialist industrial disease lawyers about your entitlement to compensation.
We will help you to establish a relationship (known as a "duty of care") between you and your past employer. The usual way of proving employment is from your National Insurance records and your evidence relating to your employment history.
We will work to prove there was a "breach of duty" i.e that your employer did something wrong, in that they exposed you to levels of dust which would be deemed negligent at the time and establish that your illness was caused by that exposure to silica dust.
This will require medical evidence confirming that your exposure to asbestos contributed to the risk of you developing silicosis.
With historic disease cases, where your exposure may have happened decades ago and your previous employer is no longer trading, we will investigate and help you trace the insurers who had provided Employers Liability insurance cover during the periods in which you were employed against whom the claim can be brought.
Speak to our team
Contact our specialist team of industrial disease lawyers 
We acted for Terence Frith, a former mine worker, who suffered pneumoconiosis as a result of significant exposure to respirable silica dust.
Mr Frith was negligently exposed to high quantities of dust, and safety provisions were practically non-existent, a situation which was typical of the mining industry despite the widespread knowledge of the dangers of silicosis at the time.
When describing how he drilled blast holes into the rock floor using a hand held drilling machine, Mr Frith said, "I could not see the next person standing close by or my hands in front of my face because of the amount of dust in the atmosphere. Somebody might be arms' length away from me but I couldn't see him because of the amount of dust. The only thing I could make out was the beam of light from his helmet."
Our industrial disease claim team was able to negotiate a substantial sum for Mr Frith's pain and suffering and consequential losses. As well as cases where silica dust exposure has happened in Britain, Leigh Day has also brought silicosis claims for foreign nationals injured by multinational corporations.
In 2016, Leigh Day reached a historic landmark settlement on behalf of 4,365 South African gold miners who worked in unsafe conditions and suffered silicosis and silico-tuberculosis caused by excessive exposure to dust.