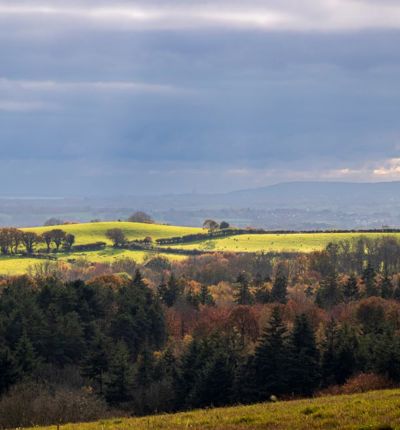 Sussex residents' court hearing in fight to save Area of Outstanding Natural beauty from oil exploration project
A Sussex residents' association has a statutory review court hearing on Wednesday 19 July and Thursday 20 July in its bid to save an Area of Outstanding Natural beauty from an oil exploration project.
The Frack Free Balcombe Residents Association (FFBRA), acting though resident Sue Taylor, wants the planning court to quash planning permission for a four-stage drilling operation on land off London Road, near to the ancient woodlands of Lower Stumble Wood and Lower Beanham Wood within a Drinking Water Protection Area.
West Sussex County Council refused planning permission for the oil exploration project in March 2021, but the planning inspector allowed an appeal by Angus Energy Weald Basin No 3 Limited.
FFBRA was granted permission for statutory review of the planning inspector's decision. Defendants in the High Court claim are Angus Energy Weald Basin No 3, West Sussex County Council and the Housing and Communities Secretary.
The proposed oil exploration operation would involve four weeks of pumping to remove wellbore fluids followed by two weeks of earth moving. An extended well test would continue for 12 months, with a continually burning flare and running generator. If the operation did not result in planning permission for longer term oil drilling, there would be a further two months of plugging and site restoration needed.
The planning inspector concluded that the "national need" for "continued hydrocarbon exploration and assessment in the interests of energy supply security pending ultimate transition . . . is the overriding consideration and . . . exceptional justification for permitting this major development within the High Weald AONB".
FFBRA is represented by law firm Leigh Day, as well as barristers David Wolfe KC and Merrow Golden. It will be argued that the inspector, having taken into account the benefits, should have also taken into account the harm to the environment if hydrocarbons were discovered and extracted to be used as part of the national energy supply.
FFBRA says the inspector:
Acted irrationally by only taking into account benefits, but not the harms, of the future extraction of hydrocarbons.
Unlawfully interpreted and/or applied policy M7 of the West Sussex Joint Local Minerals Plan 2018.
Failed to consider alternatives to development in the Area of Outstanding Natural Beauty, as required under the exceptional circumstances test in national and local policy.
Failed to comply with the Town and Country Planning (Environmental Impact Assessment) Regulations 2017 with no consideration of whether the development was an integral part of a wider project and no consideration of the environmental effects of emissions.
Failed to consider the development's impacts on climate change.
Failed to assess (or take into account an assessment of) impact on water courses.
Sue Taylor said:
"If oil exploration is allowed to go ahead close to our homes, in an Area of Outstanding Natural Beauty, and near a reservoir that serves thousands, then nowhere is safe. We should be looking to the future for our children's sake and that is with renewals not fossil fuels."
Leigh Day environment team solicitor Rowan Smith said:
"The important legal principle here, which our client's case seeks to establish, is whether the Government must assess the planning merits of a fossil fuel project in a balanced, and therefore lawful, way. If the Government is allowed by the Courts to take into account the benefits, whilst ignoring the environmental harms, then that will set a damaging precedent and represent a major setback for the climate, so our client will argue. The campaigners we represent have been steadfastly opposed to fossil fuel development in the heart of the Sussex AONB for over a decade, and we will continue to represent them in their legal fight for environmental justice."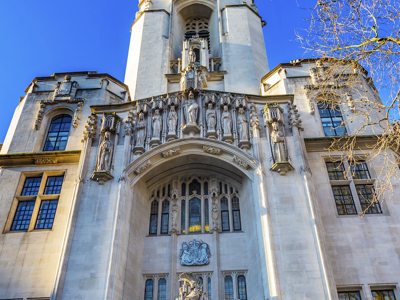 Supreme Court to hear challenge to planning permission for oil production at Horse Hill, Surrey
Campaigner Sarah Finch has a Supreme Court hearing on 21 and 22 June in her fight against Surrey County Council's decision to grant planning permission for oil production at Horse Hill, near to Gatwick Airport.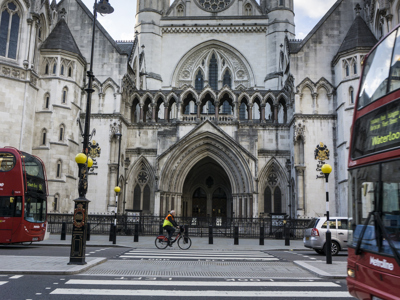 Court of Appeal gives permission for judicial review of Government's failure to ensure Food Strategy met carbon budget targets
The Government's failure to ensure its Food Strategy contributed to meeting its carbon budgets will be judicially reviewed after the Court of Appeal gave permission to food campaign group Feedback.