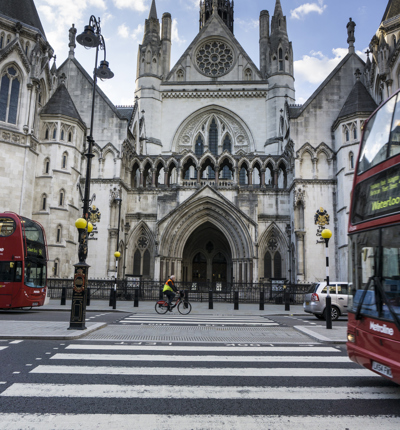 Court of Appeal gives permission for judicial review of Government's failure to ensure Food Strategy met carbon budget targets
The Government's failure to ensure its Food Strategy contributed to meeting its carbon budgets will be judicially reviewed after the Court of Appeal gave permission to food campaign group Feedback.
The campaigners have successfully appealed an earlier High Court decision that the Government's failure to count its food strategy towards Net Zero was unarguably lawful under the Climate Change Act 2008 which says the Government must put in place policies to meet carbon budgets. Section 13 of the Act says the Secretary of State has a continuing duty to prepare policies and proposals that will enable the carbon budgets to be met.
Feedback says the Government had a duty to explain how, in the absence of any measures to reduce meat and dairy production and consumption, its Food Strategy published in June 2022 would ensure carbon budgets are met. A judicial review hearing will take place in the autumn.
At the appeal hearing on Friday 16 June, senior president of tribunals, Sir Keith Lindblom, stated: "The issue of climate change itself and the steps to be taken to achieve net zero are in themselves matters of public interest."
Feedback says tackling emissions from the food and farming sector is key for the government to meet climate targets because the livestock industry is responsible for about 14.5% of global emissions and, if current trends continue, the global livestock industry will be using up almost half the world's 1.5°C emissions budget by 2030. The Net Zero Strategy published in 2021 stated that the Food Strategy would support the delivery of the Net Zero target, outlining how carbon budgets would be met in the food system.
However, the Food Strategy neither addressed the emissions impact of meat and dairy, nor put in place policies for their mitigation. The Court of Appeal has also given permission for Feedback to argue that, if section 13 of the Act applied, then the Secretary of State was lawfully required to give reasons for departing from the advice of its independent expert panel, the Climate Change Committee, whose modelling showed that meat and dairy reduction was required in every scenario if Net Zero is to be achieved by 2050.
Carina Millstone, Executive Director of Feedback said:
"We have long known the Government's food strategy was completely useless, today's ruling suggests it may also be unlawful. The Climate Change Committee has repeatedly sounded the alarm over the climate impacts of livestock and recommended an accelerated shift away from unsustainable diets. We're confident that the ruling in the autumn will compel the government to re-write the Food Strategy and start listening to its own expert climate advisors."
Feedback is represented by Leigh Day solicitor Rowan Smith, who said:
"This is another huge victory in climate change litigation. Up until now, the Courts had accepted a false premise. That was that the Government was without doubt acting lawfully if it did not show how a policy, which it had explicitly relied on to meet its carbon budgets, would actually reduce emissions nor explain why it was doing the opposite to what its independent committee on climate change had advised. The Court of Appeal has dispelled that orthodoxy and granted permission for the full case to be heard. Our client's tremendous efforts in bringing this legal case to protect the environment has been utterly vindicated."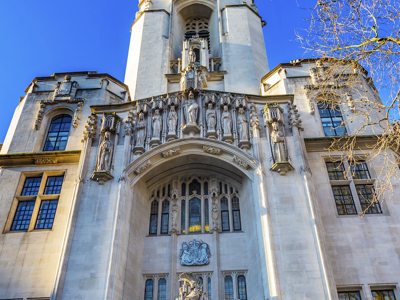 Supreme Court to hear challenge to planning permission for oil production at Horse Hill, Surrey
Campaigner Sarah Finch has a Supreme Court hearing on 21 and 22 June in her fight against Surrey County Council's decision to grant planning permission for oil production at Horse Hill, near to Gatwick Airport.