Responses to Sammy Alban-Stanley Prevention of Future Deaths Report "woefully inadequate"
 The mother of Sammy Alban-Stanley says Government departments have failed her son with their response to the Coroner's Prevention of Future Deaths (PFDs) report issued following the inquest into Sammy's death.
Posted on 18 September 2023
Patricia Alban-Stanley says letters to the Coroner from the Department for Education, Department of Health and Kent and Medway Clinical Commissioning Group appear to simply blame the pandemic for the lack-of-care issues in the circumstances that surrounded Sammy's death in April 2020.
Sammy, who had Prader Willi Syndrome and was autistic,
died aged 13 during the first national lockdown
at the very start of the Covid-19 pandemic when he was not able to attend his specialist school.  Since moving to Kent in 2018, Sammy's family had consistently asked for further help as they lacked the necessary support to give him the full care he needed at home and manage his high-risk episodes.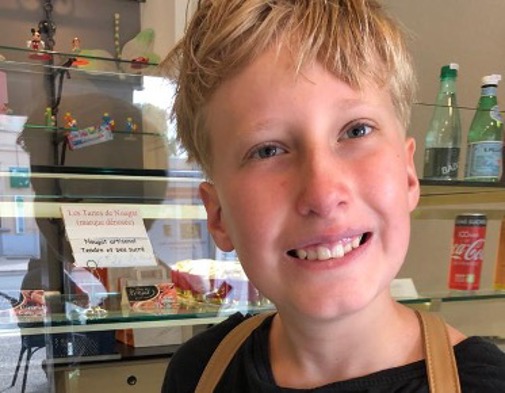 Sammy Alban-Stanley.


Coroner Catherine Wood's PFDs report recognised that Kent County Council and North East London Foundation Trust (NELFT) had been fully aware of Sammy's high-risk behaviours. However, despite being aware that Sammy needed more support to provide wrap-around care before and after the school day only very limited support was funded and this only started at the end of January 2020. When unable to attend school in 2020, due to the Covid-19 pandemic, Sammy was without the supportive school environment yet no replacement support was provided despite the need being obvious. The Coroner said: 


More support should be available to families with rare diseases such as Prader Willi Syndrome.
Psycho-social interventions were not offered and a Care and Education Treatment Review did not take place despite Sammy's high-risk behaviours being known to the mental health team at NELFT who were only commissioned only as a diagnostic service and not to provide any treatment.
Although Kent County Council has made changes to its services since Sammy's death, another similar incident is predictable in other areas if children with complex neuro-developmental needs are excluded from access to the care and treatment they need to keep them safe.
The Coroner wrote to then-Health Secretary Sajid Javid and Kent and Medway Clinical Commissioning Group who have provided responses to the PFDs report, all well after deadline.
Then-Health minister Gillian Keegan, now Education Secretary, wrote that she was sorry to hear that Sammy was not offered the care and treatment that he needed to keep him safe, and for the poor communication between the agencies that were supposed to provide this care. She pointed the Coroner to the Department for Education for answers relating to school support or children's social care.
Education minister Kelly Tolhurst MP wrote that the pandemic situation was unprecedented and said safeguarding was the responsibility of Kent County Council. She did not address the coroner's criticism of the prolonged year-long period Sammy had been out of school in 2018.
Kent and Medway CCG described steps that had been taken to "learn and embed changes" from Sammy's case "to improve the experience of patients in the future".
Patricia says the responses were woefully inadequate and do not offer any accountability for the lack of support her family had faced in the years before Sammy's death or show any real understanding of the issues in Sammy's case, which was the reason for it having been an Article 2 inquest.
Her disappointment is shared by the Disabled Children's Partnership (DCP), an umbrella organisation of 100 children's and disability charities including Mencap, Scope, Sense and Contact, the Prader Willi Association. who are working with Patricia to make Sammy's story known. The DCP had welcomed the PFDs report, saying it had major significance in their campaign for much more funding for at-home support for families who care for children with disabilities. 
Patricia Alban-Stanley said:
"Losing Sammy is the most excruciating, unrelenting pain, impossible to put into words.
"To think that the Coroner's thoughtful and forensically researched Prevention of Future Deaths Report would mean other parents and children avoid going through the same agony gave me hope. Instead the Coroner's suggestions have not only been ignored but refuted. Ministers and authorities blamed the pandemic, they dared to cite children's and human rights legislation when Sammy's rights had been so flagrantly breached. 
"The CCG even misspelled Prader Willi, (spelling it Prada Willi) in a letter claiming they were training staff in the condition. 


"The Minister for Children's Social Care and Special Educational Needs erroneously congratulated Kent County Council on an outstanding Ofsted Report when the county was found to have failed disabled children twice by that organisation.


"To me this lack of responsibility and inaction felt like my beautiful boy, who had given so much joy to the world, has died again.


"Nothing has changed because the Coroner cannot force ministers to take the action she strongly advises. The money spent on Sammy's inquest could have kept him safe and well into adulthood. Knowing Sammy's life means nothing to them even after his death and that other children's lives are still at risk is truly unbearable."
Stephen Kingdom of the Disabled Children's Partnership said:


"Sammy's death was a preventable tragedy.  If the right support had been in place, Sammy would still be alive today.  No mother should have to go through what Patricia has endured.  Yet the, quite frankly, complacent and heartless replies to the Coroner's letter give us little confidence that we will see the changes needed to ensure that this doesn't happen again."
Jackie Lodge CEO of the Prader Willi Association said:
"This is a truly heart-breaking case where a family in crisis did not get the support they so desperately needed and deserved. This led to the tragic death of a young boy with Prader-Willi syndrome. From the responses received from Government departments involved in Sammy's case, it appears that lessons have still not been learned.


"Prader-Willi syndrome is a rare and very complex genetic disorder which is difficult for families to manage without appropriate support. It is absolutely essential that anyone making decisions about services for someone with PWS understands the condition and listens to what families and experts are telling them. Lessons must be learnt so that no one else has to go through what Sammy's family have experienced."
Selen Cavcav of INQUEST, who have supported Patricia since Sammy's death said:
"I still remember the first heart-breaking conversation I had with Patricia days after Sammy died and her determination even in the depths of her shock and grief to stop what happened to Sammy happening to anybody else.  The inquest process was crucial in shining a light to what happened and what could have been done differently.  Coroner's recommendations which followed were very thorough, but the process stopped working after that.  Responses published are nothing but a paper exercise to avoid blame and to kick the can down the road.   There is an urgent need for a National Oversight Mechanism to address this scandalous lack of learning from deaths to ensure that when recommendations are made, they are not lost, ignored or left to gather dust."
Leigh Day solicitor Anna Moore, who represents Patricia Alban-Stanley, said:
"Despite the Coroner finding significant failings in Sammy's care at the hands of both Kent County Council and the Trust, the responses to her Prevention of Future death reports will provide little comfort to Patricia and others living in Kent that things are changing for the better. The responses fail to consider the key issues Sammy was facing and simply point to difficulties caused by the pandemic, when the failings started long before then. Sadly instead of getting to grips with the clear issues of concern and setting out clear plans to remedy the failings, the responses read more like a list of accomplishments, many of which were simply irrelevant to the issues in this case. Recipients of Prevention of Future Death reports have a duty to respond to them but there is no mechanism to oversee the adequacy of responses or monitor whether change is actually happening. Urgent reform to the system is needed."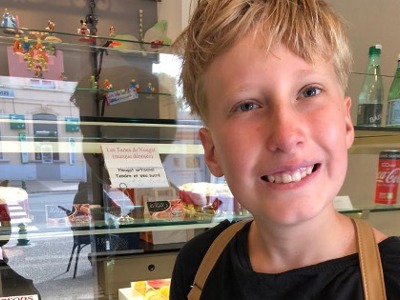 Call for action to keep children like Sammy Alban-Stanley safe
The coroner who conducted the inquest into the death of 13-year-old Sammy Alban Stanley has called for action at a national and regional level to prevent similar tragedies occurring.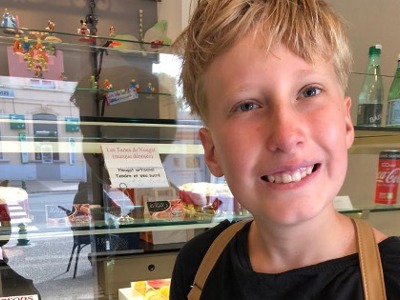 Inquest into the death of Sammy Alban-Stanley, aged 13
The inquest into the death of Sammy Alban-Stanley, who died aged 13 during the first 2020 pandemic lockdown, has concluded that he died as a consequence of injuries sustained during an episode of high-risk behaviour related to Prader Willi Syndrome (PWS) on a background of inadequate support from the local authority and mental health services.