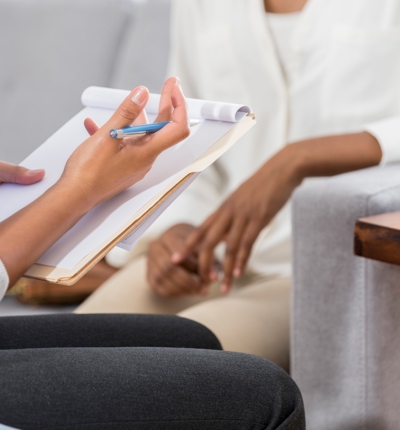 Probation officer who took Ropinirole for three years fell into uncontrolled spending and gambling
A probation officer who was prescribed Ropinirole for restless leg syndrome suffered a side effect of impulse control issues which cost her over £70,000 in gambling and excess spending.
The 51-year-old, who we have called Janet, was never warned by her GP of the risk of such harmful side effects of the drug that works by stimulating the brain's dopamine system, even when she told the doctor about her sudden worrying spending habits she had started to develop.
Janet finally made the connection between the drug and the compulsive spending herself, and managed to wean herself off the medication, but was left with severe depression and suicidal thoughts.
Now Janet has settled a claim against the GP who prescribed Ropinirole. The settlement has allowed her to settle her debts and access therapy to try to put the three-year severe ordeal behind her.
Janet went to her GP in April 2015 to complain of a fidgety feeling, mainly in her legs. She had suffered the problem five years earlier during pregnancy, but hadn't sought treatment. The GP diagnosed restless leg syndrome and prescribed Ropinirole 250 microgram tablets.
The drug gave relief from the restless leg syndrome almost immediately. However, Janet was not warned about impulse control issues that are associated with Ropinirole or the risk of developing an inability to resist the impulse, the temptation to perform a potentially harmful action, or the risk of pathological gambling.
In November 2015, seven months after she had begun taking Ropinirole, Janet, who had never experienced impulsive behaviour in the past, began to spend more money than usual. Her spending began to get out of control and she took out credit and store cards and then loans to pay off the credit cards. She spent money on bizarre and expensive things that she did not need and gave no thought to the price of items she was purchasing.
Within 12 months Janet found herself in £30,000 of debt.
In January 2017, Janet read the Ropinirole leaflet which stated that the drug could result in increased spending. It was the first time Janet had considered a link between the drug and her uncharacteristic behaviour. The following month she had a GP appointment and asked the doctor whether Ropinirole could be the cause of her lack of control with money. However, the GP dismissed her suggestion.
By April 2017, Janet's spending had extended to gambling, which swiftly spun out of control and included work sweepstakes, horse betting, betting shops and online gambling. She began to gamble daily and started using online casinos.
The spending impacted her work, home life and relationships. She borrowed money and lied and within the following 18 months fell into a further £40,000 of debt.
In January 2018, Janet joined Gamblers Anonymous. In May, she went to the GP surgery and saw a different GP, and explained that she had read of a connection between Ropinirole and addiction and asked to stop the medication. The GP noted Janet's comments and he and Janet agreed that she would taper down the Ropinirole and he also suggested she find a hobby and continue visiting Gamblers Anonymous. He offered advice over her suicidal thoughts.
The following month Janet was signed off work after another visit to the GP where she described a planned suicide attempt that she had been unable to go through with.
By August 2018, Janet was still being prescribed Ropinirole, but in October she insisted on stopping taking the drug. She then began to notice there was no longer an influence on her impulsiveness and her urges reduced over time and she was able to return to work in April 2019.
However Janet continued to suffer depression and suicidal thoughts and felt overwhelmed with guilt, particularly about her finances.
Janet was represented by Leigh Day clinical negligence solicitor Lauren Tully in her claim against the GP. The GP admitted that they failed to advise Janet of the risks associated with Ropinirole and of the potential for a link between her use of the drug and her uncharacteristic uncontrollable spending. However they did not admit that the spending and gambling were caused by the medication they had prescribed.
Janet said:
"The three years I was taking Ropinirole were the worst of my life. The compulsive spending and gambling addiction and the resulting stress, anxiety and depression took me to the brink of suicide. The impact on my family has been intolerable.
"I am grateful to have come out the other side of those three years and to be making a recovery. However my concern now is that it is clear that the connection between Ropinirole and impulsive spending and addiction is just not known about by doctors or where it is, it is not taken seriously. I just want people to know what a serious issue this is, and to let others who may be taking Ropinirole and be suffering similar symptoms to consider that the drug may be at the root."
Leigh Day solicitor Lauren Tully said:
"One of the biggest contributing factors to Janet's psychiatric injuries was the fact that no one recognised that she was suffering a side effect from medication, even when she asked her GP outright. Understandably, Janet is very keen that there is a wider recognition of the link between some medications and impulse control disorders because there might be other people out there who are experiencing the side effects unknowingly."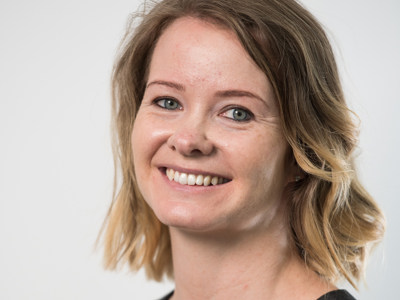 Lauren Tully
Lauren Tully is a senior associate solicitor in the medical negligence department.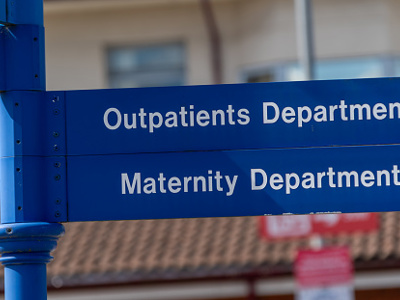 Maternity Review at University Hospitals of Derby and Burton NHS Foundation Trust
Lauren Tully and Meghana Hegdekar discuss the recent Maternity Review at University Hospitals of Derby and Burton NHS Foundation Trust, as another tragic example of a lack of meaningful learning by hospitals nationwide