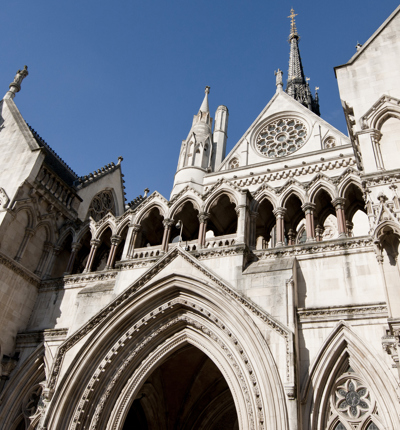 Pre-inquest review into the deaths of Reading murder victims, James Furlong, Dr David Wails and Joseph Ritchie-Bennett
The families of three men who were murdered by Khairi Saadallah in Forbury Gardens, Reading, in June 2020, have welcomed the commitment of the Judge Coroner to ensuring that lessons are learned to prevent others suffering the tragedy that they have endured.
Posted on 16 January 2023
James Furlong, 36, David Wails, 49, and Joseph Ritchie-Bennett, 39, were stabbed by Saadallah and he was convicted of their murders in January 2021 and lost an appeal against a whole-life sentence in October 2021.

James was head of history and government and politics at the Holt School in Wokingham and had a long-term partner. Dr David Wails was a scientist who lived in Reading. Joseph Ritchie-Bennett was a US citizen who had lived in the UK for 15 years and worked for a pharmaceutical company in Reading. Joseph sadly lost his husband in 2014 to cancer. All three men were close to their families and devoted sons, brothers and uncles.

The full inquest into the men's deaths is expected to take place by early 2024. Their families believe it clearly should be an Article 2 inquest.

At a pre-inquest review hearing held at the Royal Courts of Justice on 12 January, Judge Coroner Martyn Zeidman KC agreed to give this issue consideration. Counsel for the families, Peter Skelton KC, who is instructed by the families' legal representatives at Leigh Day, stated that it was obvious that Article 2 was engaged, it was clear that Saadallah presented a real risk and was not managed correctly.

The scope of the inquest is expected to include management of Saadallah while he was in prison and on probation, management of his mental health issues and the assessment and response to Saadallah's risk to counter terrorism.
Peter Skelton KC explained that the families also wished the inquests to explore the question of whether sufficient information was put in front of the court by various agencies, and to investigate their management of Saadallah in the years before 2019, and why he was allowed to remain in the UK (despite the obvious risks of terror).
Judge Coroner, Martyn Zeidman KC, will give formal directions on the scope and who will be deemed interested parties. It is expected that interested parties will include the Home Secretary, the Justice Secretary, the Chief Constable of Thames Valley Police (in respect of Thames Valley Police and Counter Terrorism Police South East), Berkshire NHS Foundation Trust, Reading Borough Council, South Central Ambulance Service, Practice Plus Group and Midlands Partnership NHS Foundation Trust, who provided mental health services to HMP Bullingdon and Change Grow Live, who provided drug and alcohol services.

British Red Cross and Reading Refugee Support Group also wish to be included as interested parties.

Reading Refugee Support Group Chief Executive, Nick Harborne, said the group wants its experience to contribute to lessons learned, to prevent such an event happening again. He briefly described how he had tried to alert agencies to his concerns about Saadallah and that in June 2020 he warned of a "London Bridge type scenario" if a support plan wasn't put in place.

Following the hearing, Gary Furlong, father of James Furlong, made a statement on behalf of all of the affected families.

Gary Furlong said:

"It has been a long and very painful two and a half years and we are relieved that at long last the inquest process into the deaths of James, David and Joseph is under way.

"As family members we all want to know how the awful deaths of our loved ones could have happened and we trust the Coroner to carry out a full and fearless investigation of the circumstances and events that led up to that day."

The families are all represented by Leigh Day.

Fiona Huddleston, Senior Associate specialising in Healthcare and Inquests at Leigh Day said:

"Following the conviction of Khairi Saadallah for the murder of James, David and Joseph, the families want to know how their deaths could have been prevented and ensure that lessons are learned to prevent future attacks. Our clients welcome the Judge Coroner's confirmation that the issues surrounding what was known by state agencies about Saadallah and the risk he posed to public, require vigorous exploration and analysis. Without an inquest there would be no possibility of examining these issues publicly. This is why the inquests will be so important and why our clients are looking to the Judge Coroner to provide them with the answers they need."

Benjamin Burrows, Partner and head of the Prison Team at Leigh Day said:

"The Judge Coroner's clear emphasis on the focus of the inquests being on preventability and learning lessons is both welcome and important. The State is responsible for putting systems in place, and following those systems, to protect the public from harm. Following the deaths of James, David and Joseph, questions must be asked and answered as to how and why those systems failed, to make sure that steps are taken to prevent such a tragedy from happening again. The families hope that the inquests will do this thoroughly and urgently."

The families are represented by Fiona Huddleston, Benjamin Burrows and Lily Hedgman of Leigh Day. Counsel for the families is Peter Skelton KC and Matthew Hill of 1 Crown Office Row.