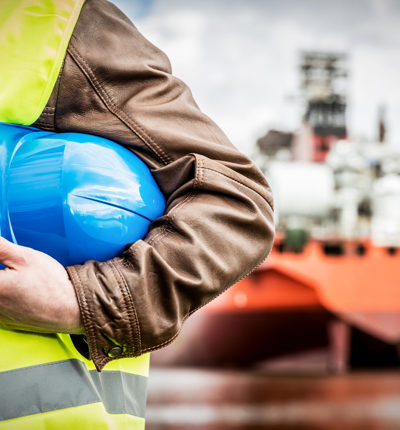 National Dock Labour Board and Port of London Authority worker's family appeals for information following asbestos related death
The family of a man who worked in London docks are appealing for help from his former colleagues after he died from asbestosis, a chronic lung condition caused by exposure to asbestos.
Leonard Swan lived in Fulham, London, and died on 12 August 2022 aged 88.
In the early 1960s, Leonard started working as a stevedore at St Katherine's Dock. He worked there until it closed in 1968. He then worked at West India Dock, and Millwall Dock until both closed in 1981.
In the late 1970s /early 1980s, Leonard also worked at Tilbury, Sheerness, and other smaller London docks along the Thames, near Wandsworth and Brentford.
Leonard's death from asbestosis was confirmed after the coroner opened an inquest. His family consider it is likely that Leonard came into contact with asbestos when loading and unloading ships which contained asbestos.
Leonard's family have instructed the asbestos team at law firm Leigh Day to investigate a legal claim and they are now appealing for information to assist with the case.
The Leigh Day team would like to speak to anyone who worked in the same dockyards where Leonard worked from the 1960s to 1980s.
Leonard's daughter-in-law, Jacqueline Rawlinson-Swan, said:
"We have been deeply saddened by Leonard's passing and finding out that asbestos exposure caused his death. We would be very grateful if any of my father-in-law's former colleagues could come forward to provide us with some answers and help our case."

Leigh Day solicitor Andrew Cooper said:
"Significant amounts of asbestos were imported into our docks and we know that many stevedores and dockyard workers were exposed to asbestos during their work. We are appealing for anyone who worked at the same dock yards as Leonard at the same times to come forward.
"Any details, no matter how small, could be very important to the legal claim."

If you can provide any relevant information please contact Andrew Cooper at ACooper@leighday.co.uk