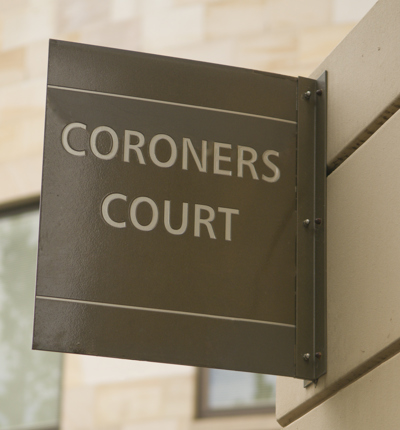 Missed opportunities to change the outcome for Hackney artist Sophie O'Neill when schizophrenia drug clozapine caused fatal heart condition
Thirty-seven-year-old London artist Sophie O'Neill died of a rare heart condition myocarditis and liver failure caused by the anti-psychotic drug clozapine, an inquest was told.
However there were missed opportunities to change the outcome for Sophie after she was admitted to City and Hackney Centre for Mental Health following a relapse in her schizophrenia, said the jury at the Article 2 inquest at Bow Coroner's Court.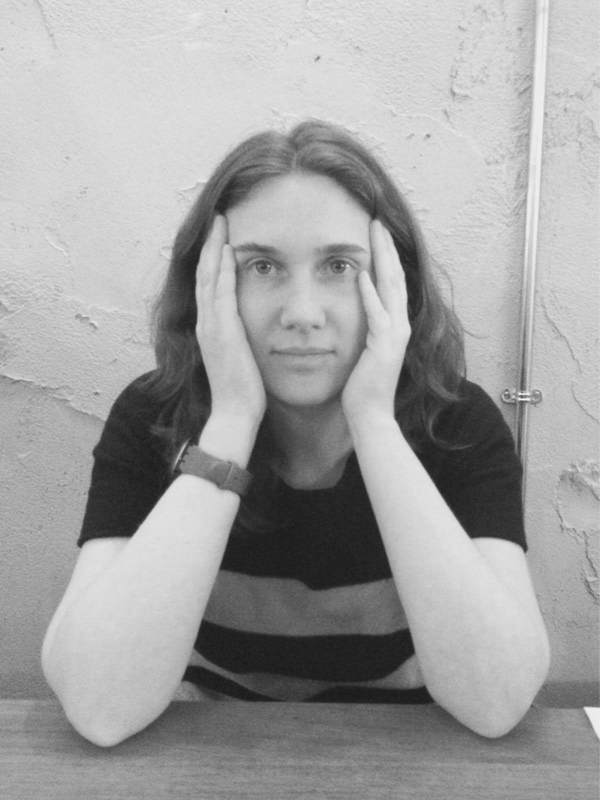 [Image of Sophie O'Neill]
The jury pointed to staff communication and a lack of action following observations before and after giving clozapine which "contributed to the loss of a chance" to prevent Sophie's death on 21 December 2019 at Homerton Hospital, after 12 days' treatment in the City and Hackney Centre, run by East London NHS Foundation Trust (ELFT).
The jury found that actions and observations were not adequately communicated or escalated to the consultant primarily responsible for Sophie's care and highlighted a lack of action following observations specifically in the two days before Sophie died.
Sophie had been diagnosed with schizophrenia in 2003 when she was studying at Central Saint Martin's College of Art. In 2010, she moved to Hackney where she was under the care of ELFT community mental health care services. Sophie had been admitted to the City and Hackney Centre in 2014 and 2018, and had been taking clozapine for a number of years.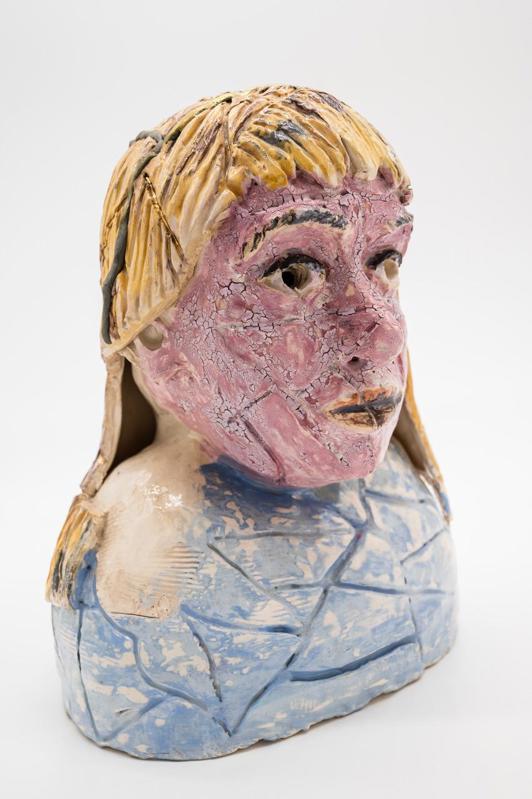 [Image of Sophie O'Neill's artwork]
On 9 December 2019, Sophie's mother, Dorothea O'Neill accompanied her to A&E and she was admitted to the City and Hackney Centre under section. It was believed Sophie had missed two days of clozapine doses and it was planned to re-introduce the drug in stages with four times daily observations of her vital signs, including before and after clozapine doses.
Clozapine use is associated with an increased risk of myocarditis, particularly when the drug is started or re-started, the court heard. The link was set out in ELFT's clozapine policy, which stated that a high heart rate of above 120, or a long-standing high heart rate (over 100), could be a risk marker for clozapine-induced myocarditis and should be investigated. If myocarditis was suspected, clozapine use should be halted.
During admission, Sophie's observations showed fever, low blood-oxygen, and abnormal blood pressure readings. Her heart rate was over 100 in the majority of her observations, and over 120 on six occasions. However clozapine was stopped only once on advice from an on-call doctor during the night of 18 December, then re-started after her pulse rate came down.
Sophie's highest heart rate reading was 141 on the evening of 20 December, just before her final dose of clozapine was given.
Blood tests showed that Sophie's CRP levels were raised from 17 December but did not prompt suspicion of myocarditis. An ECG test was never undertaken, and a blood test for troponin (an indicator of heart damage) was only done once on 15 December.
The consultant psychiatrist in charge of Sophie's care told the court that in hindsight there was reason to suspect myocarditis and halt clozapine doses while further investigations took place every day, from 16 December onwards, but this was not done.
She said she had not been made aware of Sophie's abnormal observations or raised CRP levels by junior doctors or nursing staff and was not made aware when on-call doctors were involved with Sophie's care overnight on 18 December.
The court heard that junior doctors believed Sophie was suffering a respiratory tract infection. One said they had no experience in caring for patients on clozapine and, unaware of the clozapine policy, they did not consider myocarditis.
Dorothea O'Neill told the court of her concerns about her daughter's condition, including the lack of monitoring of her food and fluid intake.
On 18 December, Sophie was found to be clinically dehydrated and had to be transferred to the Ambulatory Care Unit at Homerton Hospital for IV fluids. Ms O'Neill told the court that it felt like a challenge to get nursing staff to speak with her and take her concerns seriously. A cardiologist told the court that it was possible that dehydration could make a patient more susceptible to developing myocarditis or have an impact on survivability.
Ms O'Neill said she raised concerns that Sophie's head was slumped to one side when she was walking and that she was excessively fatigued in the daytime hours on the day leading up to her death. She alerted doctors to Sophie's swollen ankles, but clinicians put it down to a lack of movement. The cardiologist told the court that fatigue and swollen ankles can be a symptom of heart failure.
Sophie collapsed within 60 minutes of taking her last dose of clozapine on 20 December 2019. Shortly after this, her oxygen levels rapidly declined and she went into cardiac arrest. The crash team attended and tried to resuscitate her and Sophie was transferred to Homerton Hospital, but her death was called shortly after midnight on 21 December.
Assistant Coroner Sarah Bourke said she had significant concerns arising from the evidence, particularly with regard to working culture and practices within ELFT, which the evidence suggested had impacted on communication and handovers between staff. She also had concerns regarding the recording of vital sign observations and the escalation of abnormal observations. The coroner also felt that changes need to be made to ELFT's clozapine and vital signs policies to avoid a recurrence of what happened to Sophie.
She stressed that the question of the physical health of patients in mental health settings is a recurring issue amongst NHS Trusts providing these services. As such, the coroner directed the Trust to provide an update on the measures it has said are being put in place to address these concerns within three months.
Following the inquest conclusion, Sophie's family issued the following statement:
"In December 2019 we were shocked and deeply saddened by Sophie's unexpected death. Although Sophie suffered a schizophrenia relapse, she had no diagnosed physical health conditions when entering the hospital. Twelve days later she died.
"We assumed that the hospital would have found her death shocking, too, and tried to find out what went wrong and how to avoid the same situation. Instead, a month later we were told that no investigation had started, and after the funeral we still had little idea how or why she had died.
"It was us, a grieving family, who had to push for the inquest to be listed, just like I had to push for the hospital staff to take me seriously when escalating concerns about Sophie's health during her time in the hospital. Nearly four years later, the inquest finally took place.
"Sadly, we have learnt through Sophie's death that we can't fully trust the NHS with the care of vulnerable patients. We urge anyone with a loved one in a psychiatric hospital or facility to fully involve themselves in their care and where something feels wrong to call out to staff assertively and ask to see the evidence that all basic care is being undertaken.
"We now know most of what happened, and that if repeated and avoidable errors had not been made by the Trust, Sophie's death might have been prevented. These include not carrying out basic handovers between staff, not escalating National Early Warning Scores in line with national guidance, not following clozapine guidelines, and not ensuring that a vulnerable patient stayed hydrated.
"Had Sophie's care been adequate, we believe she might still be here today. We hope that the Trust soon takes and evidences the actions they have promised in order to prevent future deaths."
Dorothea is represented by Fiona Huddleston and Lily Hedgman of Leigh Day. Fiona Huddleston said:
"This has been a long and arduous process for the family but they have shown great strength and resilience in persevering to get answers as to what happened to Sophie, in the last days and hours of her life and for lessons to be learned. Whilst confirmation that ELFT have already implemented some changes and others are in progress is welcome, it is reassuring to hear that the coroner shares concerns about the working cultures and practices in ELFT and has asked for an update within three months."
Lily Hedgman said:
"The jury's conclusion in this inquest draws further attention to a widely acknowledged issue in mental health services, namely that the physical health of patients is often not monitored appropriately, or is overlooked entirely. This is of particular concern when patients are unable to communicate and are therefore extremely vulnerable, as Sophie was in the days leading up to her death. Sophie's family have never faltered in their determination to obtain answers and push for meaningful change in ELFT's systems, training and culture, and it has been a privilege to assist them with this process."
Counsel is Emily Slocombe of Old Square Chambers.