Leigh Day solicitors shortlisted for the Legal Aid Lawyer of the Year awards 2023
Leigh Day human rights solicitors Nath Gbikpi and Stephanie Hill have been announced as finalists for the Legal Aid Lawyer of the Year awards 2023 (LALYs) in the Immigration and Asylum Law category and the Public Law category respectively.
The shortlist was revealed on Friday 19 May which includes a range of categories such as Social Welfare Law, Criminal Defence, Children's Rights, and Family Legal Aid.
 
This year marks the 21st anniversary of the LALY awards, and the winners will be announced at a ceremony in central London on Wednesday 12 July 2023.The shortlist was decided by Legal Aid Practitioners Group. At last year's LALYs, Leigh Day partner Anna Moore received the award for the Disability Rights category.
 
Nath Gbikpi recently joined Leigh Day as an associate solicitor in the immigration and asylum law team. She is one of three lawyers nominated in the Immigration & Asylum Law category at the LALYs. She specialises in applications based on family and private life; applications by children in care; applications based on domestic abuse; and asylum claims on the basis of sexual identity. Her legal expertise includes being an instructing solicitor in a recent Administrative Court case where it was ruled that that the Home Office had to introduce a route for wives who had been abandoned oversees to return to the UK. Nath also co-founded the Immigration Law Practitioners Association (ILPA) Well-Being Working Group in 2018 and frequently delivers training for this association.
 
Stephanie Hill is a senior associate solicitor in Leigh Day's human rights department, and is one of three lawyers nominated in the Public Law category at the LALYs. Stephanie qualified in 2016 having trained at Leigh Day, and has since worked on many high-profile, influential cases. She specialises in migrants' rights and immigration detention cases, and is one of three Leigh Day lawyers representing charity Asylum Aid to appeal the High Court's ruling that fast-track Rwanda removals process is lawful. Stephanie has also had success in her case against Shrewsbury Town Council, where a recent landmark judgment by the Supreme Court ruled that Shrewsbury residents should have rights over public recreation land even after the local council sold it to a developer for housing.
 
Stephanie's and Nath's cases have received considerable media coverage reflecting the importance and impact of their work.
 
Gene Matthews, Joint Head of Leigh Day Human Rights Department, said:
 
"Nath's and Stephanie's nominations at this year's awards are well deserved, and they both reflect Leigh Day's core values of equality and justice for all. Their cases have had both national and international implications and the help they provide to people in vulnerable situations is invaluable. On behalf of the firm I wish both Nath and Stephanie the best of luck for the awards.
"Leigh Day is sponsoring the Children's Rights award at this year's LALYs, helping the organisation to continue to highlight the important work of lawyers who represent vulnerable individuals."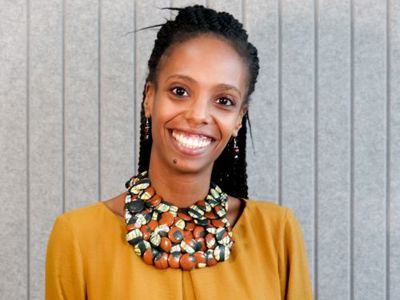 Nath Gbikpi
Nath is a solicitor with almost a decade's experience in immigration, asylum and British nationality law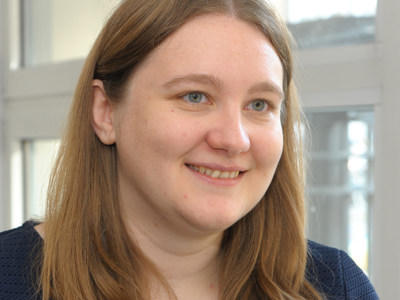 Stephanie Hill
Stephanie Hill is a senior associate solicitor in the human rights department at Leigh Day.