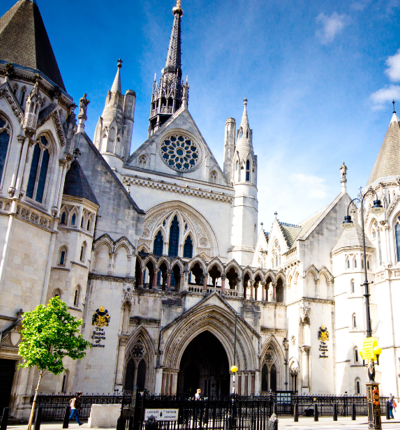 High Court rules dissidents can bring FinFisher spyware claims against Kingdom of Bahrain in the UK
The High Court in London has ruled that the Kingdom of Bahrain does not have immunity under the State Immunity Act 1978 in relation to its alleged use of FinFisher surveillance software, also known as FinSpy, to infiltrate the computers of two Bahraini dissidents.
Posted on 08 February 2023
In a judgment handed down today, Wednesday 8 February, the High Court dismissed the Kingdom of Bahrain's application in its entirety and reaffirmed the applications made by Dr Saeed Shehabi and Moosa Mohammed in November 2020 and February 2021 for permission to serve their case on the Kingdom of Bahrain.
At a hearing in February 2022 the Kingdom of Bahrain argued that it is immune from the jurisdiction of the UK courts, that the claimants' application for permission to serve out of the jurisdiction and on the Kingdom of Bahrain should be set aside, and that the High Court does not have jurisdiction to hear the claims and they should be dismissed. The High Court today dismissed all these arguments.
The decision follows from a similar ruling to that given last year in the case of Saudi dissident Ghanem Al-Masarir.
Dr Shehabi and Mr Mohammed, who are represented by law firm Leigh Day, are vocal opponents of the Kingdom of Bahrain and have been engaged in political activism to highlight and condemn human rights abuses in the country for a number of years. Both claim that their laptops were infected at some point in September 2011 by malicious surveillance software, known as FinSpy, a FinFisher product made by the Gamma group. The men believe the infection was carried out, directed, authorised or caused by the Bahraini government or its agents.
FinSpy software can collect vast amounts of data from the devices it infects, including recording every keystroke, voice calls, messages, emails, calendar records, instant messaging, contacts lists, browsing history, photos, databases, documents and videos. It allows recording of live audio from the device's microphone and from the camera.
Dr Saeed Shehabi stated:
"I welcome today's verdict after a long and gruelling pursuit of justice. It is a recognition of the psychological torture that authoritarian regimes exercise transnationally. In this case, hacking into my computers caused myself and many other victims like me severe mental distress and may have harmed many others whose information was compromised. There needs to be clearer consensus over the criminality of transnational hacking in international law and an end to commercial hacking companies who are enabling it."
Moosa Mohammed commented:

"This ruling marks a huge victory. While myself and my family continue to face persecution in Bahrain, including my brother who was handed a seven-year conviction just last month, this decision demonstrates that we can prevail in our fight for justice and that our voices will not be muzzled by the Bahraini regime's reprisals or intimidation. I will ensure Bahrain will be held to account."
Ida Aduwa, solicitor at law firm Leigh Day, said:
"This judgment comes as a huge relief to our clients who are determined to hold the Kingdom of Bahrain to account for what they believe was a gross invasion of their privacy, which caused personal harm to them and put their friends and family at risk. We are pleased that the case can now move forward to a trial on the issues of the case."
Martyn Day, senior partner at Leigh Day, added:
"The High Court's judgment is a great step forward for the freedom of dissidents living in the UK who should be able to enjoy their lives and participate in raising awareness of human rights abuses free from unlawful monitoring by the oppressive regimes that they stand against. Our clients believe that the UK courts are the only mechanism for them to be able to achieve justice and they hope that by bringing their legal claims in an open and public court, a light will be shone on the underhand tactics used by some governments to try to silence their critics."
Background on the claimants

Dr Shehabi, 68, is a pro-democracy activist, journalist and leading figure in the Bahraini opposition movement. He is a leader of the Bahrain Freedom Movement and founder of a Bahraini pro-democracy organisation called Al Wefaq. He has lived in the UK since 1973 and gained British citizenship in 2002.

The Bahraini government has repeatedly and publicly denounced Dr Shebabi, as a result of his political activism. In July 2009 his home in the UK was set on fire, days after two of his Bahraini associates, who were political activists who had campaigned against the Bahraini government, were beaten up outside Euston Station in London. He believes that this attack was also motivated by his political activities, and that individuals acting on behalf of the Bahraini government were responsible.

Mr Mohammed, 41, is a photographer and videographer and an activist for human rights and democracy in Bahrain. While living in Bahrain he engaged in activism and protests in support of human rights, democracy and improved employment opportunities. As a result, he was repeatedly arrested, detained, tortured and mistreated by the Bahraini police. As a result he fled to the UK in 2006 as a refugee and has since been granted indefinite leave to remain in the UK.

Since living in the UK Mr Mohammed has taken part in, photographed, and helped to organise protests in the UK. He has also frequently communicated with individuals in Bahrain about the human rights abuses taking place there and has published information about their experiences online. The Bahraini government has publicly condemned Mr Mohammed on account of these activities.
In November 2012 the Bahraini Ministry of Foreign Affairs included Dr Shehabi and Mr Mohammed on a list of Bahraini nationals who have had their Bahraini citizenship revoked.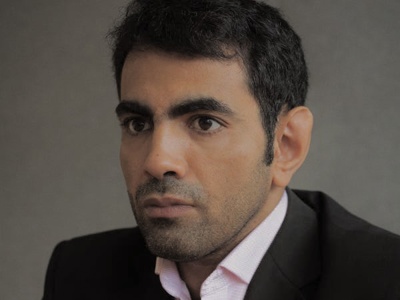 High Court gives green light to a Pegasus spyware case being brought in London against the Kingdom of Saudi Arabia by a UK based dissident
The High Court has today ruled the KSA does not have immunity under the State Immunity Act 1978 in relation to a case brought against it by satirist and human rights activist Ghanem Al-Masarir for its alleged use of spyware to infiltrate his mobile phones.