Former Enfield Johnson Matthey metal factory worker appeals for help after asbestos-related cancer diagnosis
Former Enfield factory worker, Calogero Ingrao, who believes his job at metal factory Johnson Matthey exposed him to lethal asbestos, is appealing to former work colleagues for help with a legal claim
The 78-year-old, who was also known as Charlie, has recently received a devastating diagnosis of the asbestos related cancer mesothelioma and would like to hear from those who worked at the Johnson Matthey factory in Jeffreys Road, Brimsdown, Enfield at a similar time to him. 
Mr Ingrao worked at the Johnson Matthey metal factory between 1966 and 1992.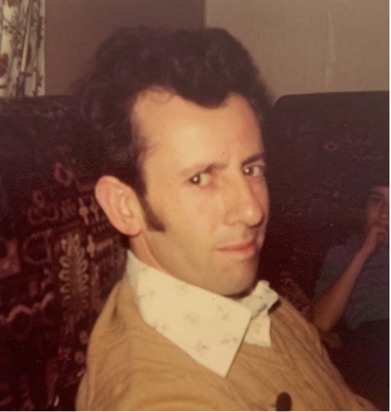 Mr Ingrao.
The factory processed metal and melted down materials to produce blocks of metal. 
Mr Ingrao joined the company when he was aged 25, at first working in the nickel department before moving to the evaluation department where he spent the majority of his time.  
He mixed and grinded up raw materials from the mines which then went into a furnace to be melted and made into blocks. The work was very dusty.  Mr Ingrao also recalls that the roof of the factory was made from asbestos corrugated sheets and that there was pipework in the factory. 
Mr Ingrao was diagnosed with mesothelioma in October 2022 and is now receiving treatment. The diagnosis was devastating for Mr Ingrao and his family and as a result they approached asbestos specialist claims lawyers Daniel Easton and Heetasha Khosla at law firm Leigh Day. 
Heetasha Khosla said:
"It is possible that Mr Ingrao came into contact with materials in the factory that contained asbestos and we are appealing for information from people who worked at the Johnson Matthey factory at a similar time to Mr Ingrao, or that did a similar job, to assist with our investigations into the claim."
Anyone who worked at the Johnson Matthey factory in Enfield in the period between the 1960s and 1990s and remembers asbestos, is asked to contact Jessica Pittman at Leigh Day by email or telephone on 020 3780 0465.
Email: jpittman@leighday.co.uk