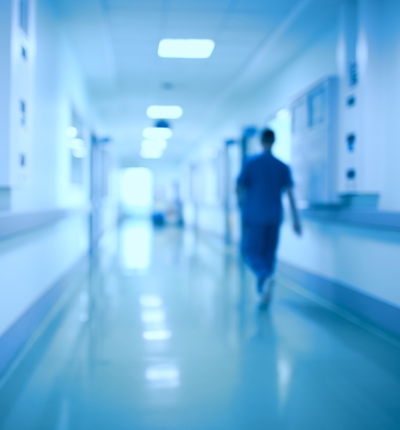 Family of Sandra Kirk calls for improved mental health care and greater research into the impact of Covid on mental health
Content warning: this article contains reference to methods of suicide. The family of a woman whose mental health rapidly deteriorated after she caught Covid have called for lessons to be learned from the failures in her care and an improved understanding of the mental health impact of the Covid pandemic.
Sandra Kirk, 57, of Woking, died on 2 August 2021 at the Cygnet Hospital in Woking. The inquest into her death found that the hospital failed to make her environment safe by not removing items that could obviously be used to end her life and that this probably contributed to her death.

The inquest also found that the failure to do a risk assessment on 27July after it was disclosed by another patient that she had stopped taking her medication possibly contributed to her death, and a failure to do a risk assessment when Sandra disclosed to staff directly on 30 July that she had stopped taking her lithium probably contributed to her death. The coroner also found there was insufficient consideration given to Sandra's non-compliance with her medication throughout her stay at Cygnet Hospital, despite her diagnosis and her lack of improvement making the chances of this high. This also possibly contributed to her death.

Following Sandra's inquest Assistant Coroner Anna Loxton issued a Prevention of Future Deaths report to the Chief Executive of NHS England and NHS Improvement. This raised concerns about the ligature policy document used by NHS Psychiatric Trusts and private providers such as Cygnet in relation to reducing risks in a patient's environment. The coroner raised concerns that the policy relating to the creation of a safe environment for patients did not have sufficient detail in relation to the presence of specific items that could be used as ligatures: instead, it only concentrated on removing ligature points. Both issues needed to be carefully considered, the coroner stressed. Sandra had been on hourly observations, yet the coroner questioned whether even observations as frequent as every 15 minutes for a high-risk patient are effective. She also questioned whether risk could further be reduced by recognising that some dangerous items need to be removed from patients in all cases.

Sandra had been admitted to Cygnet Hospital Woking on 17 May 2021 under section 2 of the Mental Health Act after a severe decline in her mental health.

Sandra had no previous history of mental health struggles, but this changed following a diagnosis of Covid in November 2020. She passed on the illness to her elderly mother, for which she felt a large amount of guilt. Sandra only had mild physical symptoms from the disease but after recovering she became convinced that she had long Covid and that would lead to a slow and painful death. She described to her family that she felt that covid was "eating her brain" and that it would certainly lead to dementia and/or Parkinson's Disease. On 23 February 2021 she attempted to take her own life and was admitted to the Royal Surrey Hospital and then transferred to Farnham Road Hospital. She was diagnosed with psychotic depression and discharged on 5 March 2021.

Sandra attempted to take her own life again on 15 May 2021 which led to her admission to the Cygnet Hospital. While at the hospital her diagnosis was changed to persistent delusional disorder. She made a third attempt to take her own life while on escorted leave with staff from the hospital on 9 June and this led to her being detained under section 3 of the Mental Health Act, her leave being revoked and her observations being increased to every 15 minutes before returning to hourly just two days later.

Sandra told her friend she had not been taking her medication and her husband Andrew raised this with the hospital on 27 July. Later that same day another patient at the hospital reported the same issue to staff. As a result, her room was searched but no medication was found. On 30 July she told staff directly that she had not been taking her lithium medication.

On 2 August, her 57th birthday, Sandra was found dead in her room. Following her death her husband Andrew found 78 pills hidden in her bag and two in her jeans pocket.

Sandra's husband, Andrew Kirk, said:

"Sandra was a fantastic wife, mother and daughter and her loss has been devastating to me and the rest of her family. She was strong and fit, very motivated, enthusiastic, and determined with a wonderful caring personality. We have no doubt she will be remembered fondly by all those that knew her, not least the hundreds of children and adults which she taught to swim, a vocation that came from her passion for swimming.

"The inquest process has allowed us to answer some questions we had around the circumstances of Sandra's death and we hope that lessons can be learned from the failures in Sandra's care. We still feel there is work to be done in terms of further research into the effect of the Covid pandemic on people's mental health, which we believe was the trigger to Sandra's mental health problems and had such tragic consequences for our family."

Stephen Jones, clinical negligence partner at law firm Leigh Day, added:

"I am pleased that the inquest looked so carefully at the circumstances leading to Sandra's death. I have no doubt that there were serious failings in the care which she received and the family's hope is that lessons will be learnt to avoid similar tragedies in the future.

"Sandra's family welcome the coroner's recognition that national policy on creating a safe environment for patients is inadequate and does not go into enough detail on the reduction of specific risks. We hope that this will be looked at within the NHS and across mental health services to create safer environments for all patients."

There are a number of organisations offering support in relation to the issues discussed in this article including Mind, Calm and the Samaritans.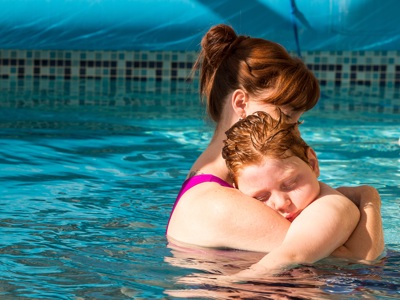 Medical negligence
If you or a loved one have suffered medical negligence our lawyers are here to offer you sensitive support and expert experience gained after representing claimants in this area for more than 35 years.