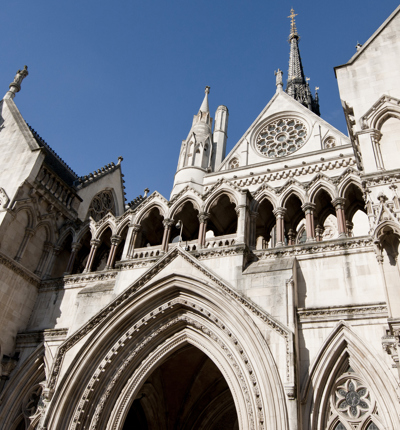 Families issue legal claims in High Court against Health Secretary over care home and hospital COVID-19 deaths
Families whose loved ones died in care homes and hospitals in the early weeks of the COVID-19 pandemic have issued legal claims in the High Court against the Health Secretary, individual care homes and Hospital Trusts.
Represented by law firm Leigh Day, the families have filed claims for damages for loss of life, personal injuries, pain and suffering, anxiety, distress, and feelings of injustice.

The families argue the loss of their loved ones was a breach of Articles 2, 8 and 14 of the European Convention on Human Rights.

They are bringing their claims under section 6 of the Human Rights Act 1998 – Acts of Public Bodies.

Maureen Nottage, mother of Kim Nottage.

The families say breaches of human rights occurred through the State's failure to comply with its obligations to 
protect the right to life,
respect the right to private and family life
protect the right not to be discriminated against
The families will argue the State failed to protect their rights through failures to publish procedures, appropriate guidance, policies and/ or rules to be applied by operators of residential and/ or nursing care homes, healthcare settings and hospitals.

The cases concern deaths in the early stages of the COVID-19 pandemic in 2020, when patients infected with covid were being transferred from hospitals into care homes.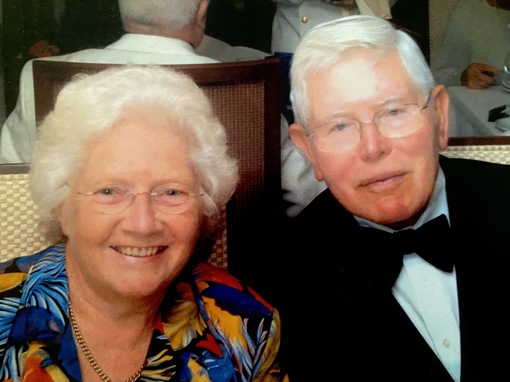 Elsie and Frederick, parents of Steve Bethell. 

The claims are being brought in light of the Gardner judgment which concluded that the Department of Health March Discharge Policy and the April Admissions Guidance "simply failed to take into account the highly relevant consideration of the risk to elderly and vulnerable residents from asymptomatic transmission". The government reacted slowly and fell behind the growing consensus on asymptomatic transmission of COVID-19.

The Gardner Judgment found that the Government polices were irrational in failing to advise that where an asymptomatic patient was admitted to a care home, they should be kept apart from other residents for 14 days and there were many deaths as a result of the failure to take account of the growing appreciation that asymptomatic transmission was a real possibility.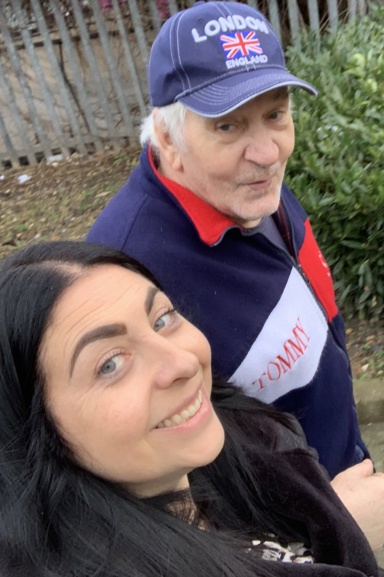 Amanda Henry and her father, Robert Henry.

Leigh Day partner Emma Jones and associate solicitor Beatrice Morgan represent families including:
James Steele, of Kettering, whose mother Elizabeth Smith died in Northampton General Hospital on 10 May 2020

Siblings Sean Davies and Joanne Jackson whose mother Florence Davies died in Kenyon Lodge Care Home, Little Hulton, Greater Manchester on 9 April 2020. The care home belongs to Trees Park (Kenyon Ltd), London NW9.
Amanda Henry, of East London, whose father Robert Christie Devlin Henry died aged 78 in Aspen Court Nursing Home in Poplar (HC-One Limited, Darlington).
Seane Foote, of Canada, whose mother Gloria, aged 83 died in Chorlton Place care home, an HC-One care home in Manchester.
Steve Bethell, of Dulwich, whose parents, Frederick, aged 90 and Elsie aged 85 both died at Parklands Manor, Chertsey, Surrey.
Kim Nottage, of Bethnal Green, whose mother Maureen died aged 86 at Aspen Court HC-One care home in Poplar, London.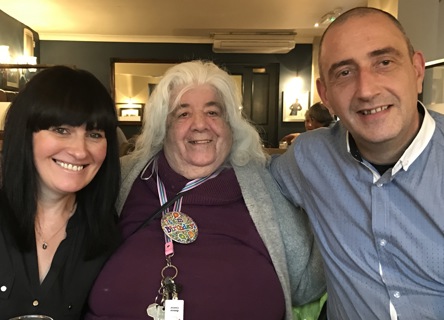 Elizabeth Smith (middle), mother of James Steele (right).
Leigh Day partner Emma Jones said:

"We had hoped to try to progress our clients' arguments without being forced to start legal action, but unfortunately not all of the defendants would agree to extending the deadline for formally launching the cases.

"As a result we have taken the necessary step of issuing these claims to protect the positions of our clients and the loved ones they have lost. You cannot underestimate the impact of the tragic loss of life, losing a loved one in such harrowing circumstances, has had on our clients. We hope that through bringing these cases there will be a full and thorough investigation into the deaths, which might help our clients to feel they have obtained justice for their loved ones."

Leigh Day solicitor Beatrice Morgan said:

"Our clients believe that the guidance issued by the Health Secretary in the early weeks of the pandemic led to thousands of unnecessary deaths. Many feel strongly that rather than trying to protect older people during that time, the guidance put their loved ones at an avoidable risk of harm."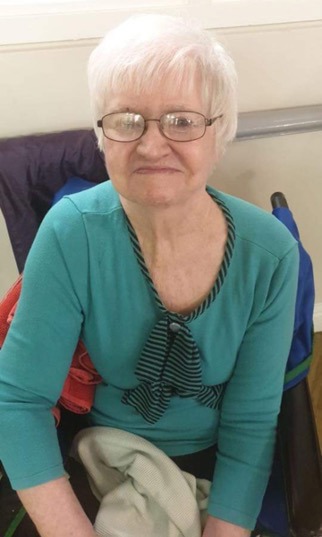 Florence Davis, mother of Sean and Joanne.