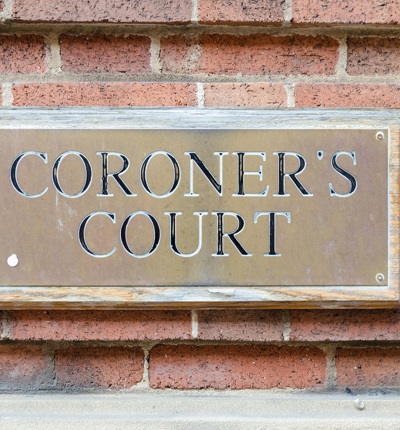 Death of Sultana Choudhury caused by neglect at Whipps Cross Hospital, coroner rules
The inquest into the death of Sultana Razia Choudhury, 60, has concluded that gross failings in her care amounted to neglect, which caused her death on 17 December 2022 at Whipps Cross Hospital, Leytonstone.
The inquest, which was undertaken on 19 July and 24 August 2023 at Walthamstow Coroner's Court, heard that Sultana had undergone a kidney biopsy at the Royal London Hospital on 7 December 2022 and on 14 December 2022 she was admitted to Whipps Cross Hospital after attending the A&E department in considerable pain.
Senior Coroner for City of London Graeme Irvine concluded that there was an accidental injury caused by the kidney biopsy, and on admission to hospital with symptoms caused by this bleed, there was a catalogue of failings in her care amounting to gross negligence which led to her untimely death.
The coroner stated he has concerns about the potential problems with Barts Health NHS Trust, which is responsible for Whipps Cross Hospital, which could result in the same failings happening again. He will be writing a Prevention of Future Deaths report to highlight his concerns which will be sent to the trust and to the Department of Health and Social Care.
In his conclusion Senior Coroner Irvine said it was clear there were several missed opportunities to take stock and look closely at Sultana's presentation during her time at Whipps Cross. He noted that it was a common problem that one person does not make all the decisions, rather it is a team effort, and that there was a lack of focus on about what the likely cause of her presentation was.
He added that a moments sober reflection, having considered the history of her recent biopsy, should have warranted further investigation as to whether Sultana was suffering a significant bleed.
The coroner stated that Sultana was not being actively being listened to, despite complaining of increasing pain; and opportunities to escalate medical treatment were missed. The coroner noted that it is hard to identify why this happened as the trust has processes, policies, and procedures which have been in place for some time and which should have prevented this from happening.
Barts Health NHS Trust accepted during the inquest that if different care had been provided to Sultana that there was an opportunity to save her life.
Sultana, who lived in Walthamstow, had various health issues in the past including diabetes before she was told that she had a kidney problem. Her family told the inquest that a doctor convinced her to do kidney biopsy for the purposes of clinical research which could help others. She was told that although it could help her in the future, it was not something that was needed for investigation or treatment of her condition. This biopsy took place at the Royal London Hospital on 7 December 2022, and Sultana was sent home the same day, seemingly without problems.
A week after the biopsy Sultana was in awful pain and finally attended A&E at Whipps Cross when this became unbearable and she was then admitted after noting blood in her urine. Over the next few days, tests were carried out and Sultana was given morphine and stronger pain killers, before being told that she needed a blood transfusion. The doctors continued to say that she was suffering from a urine infection but her oxygen levels were noted to be very low at 88%.
On the day she died Sultana was in pain and six hours before her death called for a doctor but no one came. Her family were with her that day and her daughter Shakila Khatun was sat with her, believing she was sleeping, when a nurse came over and touched her feet and bluntly said that she was dead.
Sultana's family told the inquest that they were concerned that there was no proper monitoring while she was on Birch Ward and that there was no continuity of care, as she kept seeing different doctors on a very busy 36-bed ward.
Following her death the hospital produced a Serious Incident Report, which the coroner described as a "relatively damning document" which highlighted three key areas for concern:
The misdiagnosis of Sultana and the failure of anyone to grasp that she was suffering from a significant and dangerous bleed from her kidney, having had a biopsy.
Sultana's care over the weekend was poor and numerous issues identified within the Serious Incident process showing there are missed opportunities to take a closer look at what lay behind her deterioration.
No one grasped the fact she was being given a medication which no one should have given when suffering from an active bleed, and which would have made the bleed more harmful to her.
Following the inquest Sultana's family said:
"Our Mum was married for nearly 50 years, she had five children and 12 grandchildren. She had a humble upbringing, born and raised in Dhaka, Bangladesh. She was the oldest of four children and lived through the Bangladesh liberation war before completing secondary school and then marrying my father at the age of 17. Our Mum was a housewife and stay at home Mum, who spent most of her time ensuring that we were well looked after and that the family home remained full of love and care.
"The loss of our Mum, who was known as a Mum to everyone, has left a huge hole in our family. We are grateful to the coroner that her death was thoroughly looked into and the many problems in her care identified.
"It's ironic, that she did this biopsy as she was convinced that this would contribute to clinical research, and it would be impactful in helping improve the treatment and wellbeing of others. This is the sole reason why she did it; she had no other reason to. Ultimately, this decision is what lead to her death. She passed away just as she lived - trying to help others."
Frankie Rhodes, solicitor at law firm Leigh Day, added:
"The coroner's finding of neglect, along with issuing a Prevention of Future Deaths report, reinforces the legitimate concerns Sultana's family had with their mother's care and goes some way towards reassuring them that these mistakes will not be repeated. It was shocking to hear staff at the defendant trust admit to issues with diagnostic overshadowing, confirmation bias, medication errors and the failure to do a simple CT scan. There were multiple opportunities for staff at the trust to have identified that Sultana was bleeding from her kidney and to have treated her injury accordingly. It is even more worrying to hear that the coroner has identified a pattern of similar mistakes being made and the recommendations for improvement not being implemented within trusts in East London. We can only hope that the findings in this inquest act as a vehicle for much needed change."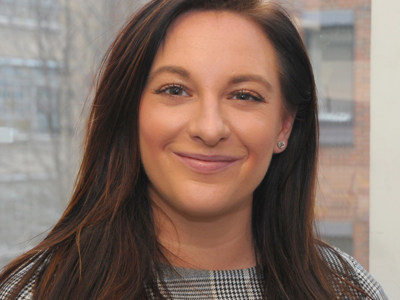 Frankie Rhodes
Frankie Rhodes is an associate solicitor in the medical negligence department.