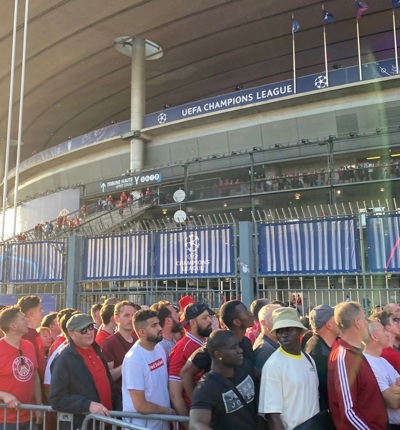 Conclusion of leaked UEFA report indicates Liverpool FC fans affected by horrific events at 2022 Champions League final should be compensated, says Leigh Day
The legal team bringing a group claim on behalf of Liverpool FC fans affected by events at the 2022 Champions League final say it is now time for fans to be compensated after reports of UEFA's leaked independent review suggest the association bears "primary responsibility".
Posted on 13 February 2023
According to The Guardian, the independent review concluded that UEFA had 'primary responsibility' for Champions League final chaos.
During the final on Saturday, 28th May 2022, fans experienced bottlenecks of crowds, crushing against turnstiles, children separated from their parents, and many were teargassed by police and robbed by local gangs.  
Leigh Day is currently bringing a group claim on behalf of fans against UEFA on the basis that they failed to ensure a safe and secure environment for those attending and could owe a legal liability to those who suffered physical and/or psychological injuries. 
 So far, more than 600 clients have joined the claim. 
Read more about the claim and register your interest
Clare Campbell and Jill Paterson, partners at Leigh Day, said: 
"Liverpool fans have waited eight months for answers as to how and why the horrific events they experienced on 28 May 2022 unfolded. While we have not seen a full copy of the report, early indications suggest that its conclusion echoes what Leigh Day have said all along, fans were seriously let down by UEFA.
"Once we have seen, and had time to fully digest, the report we will advise our clients on our next steps. At this stage, we still strongly believe that UEFA need to compensate Liverpool fans for their experience on the day and the losses, suffering and injuries they have experienced and continue to deal with."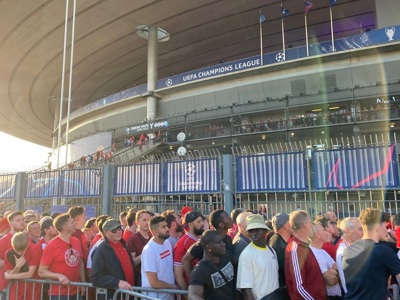 "Never again will I entrust my safety to UEFA" - first-hand account of the 2022 Champions League Final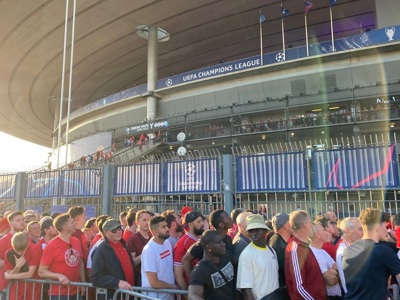 over 500
already signed up
Stade de France group claim
We are investigating a group claim legal action on behalf of Liverpool FC fans, and others, who attended the UEFA Champions League final at the Stade de France in Paris on 28 May 2022