Asbestos at St Gabriel's Primary School, Middleton, in 1974 caused death of teacher 48 years later
A retired teacher died of cancer caused by contact with asbestos when St Gabriel's Primary School, Middleton, was being fitted out in the summer of 1974.
Lethal asbestos at the Aspinall Lane school was never investigated as part of a government sweep to audit the material in specific educational buildings because Rochdale Borough Council told the Health and Safety Executive that none of its schools fell into that category.
Hazel Healey died aged 73 in May 2022, almost 42 years since she left St Gabriel's to go on maternity leave. She had worked in the new school building for just six years from 1974-1980.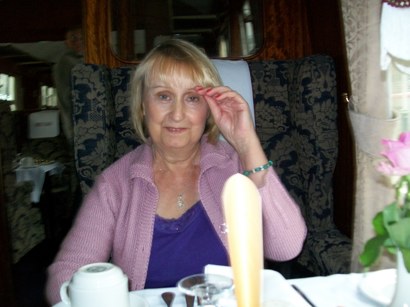 She suffered an agonising 18 months following her mesothelioma diagnosis in October 2020 but Rochdale Council did not admit liability for her illness while Hazel was alive. Only after the inquest into Hazel's death did the local authority admit that the asbestos at St Gabriel's had caused the fatal disease. By that time the legal settlement for Hazel's workplace injury was agreed, it was lower than it would have been had the council agreed to pay out while she was alive.
Hazel began working at St Gabriel's in 1971 when the school was in its Victorian building in Grimshaw Lane, Middleton.
In September 1974 the school was replaced by a new building and during the summer before the school was opened Hazel went to her new classroom to prepare for her new class.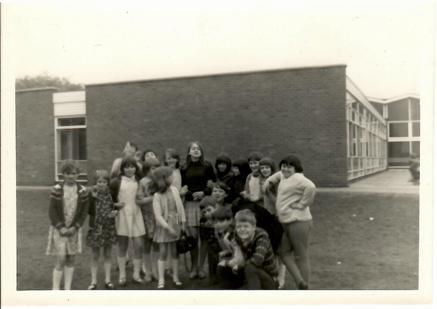 At that time there were still tradesmen on site doing various jobs. There was a lot of work going on and the tradesmen came and went as Hazel set up her classroom.
They worked with ladders and worked above the suspended ceiling using powered tools which created dust. It was impossible to ignore the tradesmen due to the noise and mess they made. When she made her legal claim, Hazel said she believed the tradesmen were disturbing asbestos containing materials causing dust that she breathed in.
The work went on around her while she prepared her classroom and as the finish was delayed, it continued after the children started at the new school. The tradesmen returned to the classrooms to access the ceiling voids, creating a significant amount of dust as they worked.  It was alleged that the materials used for ceiling tiles and pipe insulation in the ceiling void contained asbestos.
Hazel left St Gabriel's in 1980 when she was pregnant with her son Michael. She enjoyed good health until late 2020 when she began to suffer the symptoms of a chest infection. At first she was treated with antibiotics and then steroids, but eventually a CT scan revealed the mesothelioma.
The diagnosis was shocking, Hazel's health deteriorated quickly and she instructed a specialist asbestos team at law firm Leigh Day, headed by partner Steven Dickens.
When Steven's team approached Rochdale Borough Council for information about St Gabriel's it became clear from limited material provided that in the years since Hazel left, a significant amount of asbestos had been removed. However many of the relevant records had been destroyed.
Documents showed that an asbestos survey, now destroyed, was undertaken in 2004; asbestos debris was removed in July 2016, but relevant records have been destroyed; airsafe removal work was done in 2011, but documentation has been destroyed; and asbestos related removal work was done in August 2007.
Legal investigations revealed that St Gabriel's is an ONWARD system built school. In 2009 Rochdale Borough Council responded to a nationwide Health and Safety Executive (HSE) questionnaire asking it to identify its system built school stock and indicated that it did not have any ONWARD schools.  As a result the HSE did not consider inspection of Rochdale's schools necessary.
Hazel died in May 2022, just before the birth of her first granddaughter, and now her son Michael wants to raise awareness of asbestos in schools, as his mother also wanted.
Michael said:
"My mother's diagnosis came as a complete shock to her and to all her family. Her health deteriorated very quickly it was devastating for all of us. I was my mother's main carer for the following 18 months, as it happens at the same time as my wife and I were expecting our first child. My mother died before she saw her first grandchild. She was only 73 and should have had many more years enjoying her time with her.
"It is utterly shocking that a summer spent preparing a classroom should have exposed my mother to lethal asbestos that caused her death so prematurely. Other people need to know about the dangers that they too could have been exposed to while at work in the 1970s and 80s.
"The response of Rochdale Borough Council was unhelpful and it was unbelievable to us that the files that would have helped my mother's legal case had been destroyed."
Leigh Day partner Steven Dickens said:
"The issue of asbestos in schools has repeatedly been ignored and kicked into the long grass by successive governments.  Cases such as this highlight the human cost of the mistakes made decades ago.
"Until such time as the government fully audits the stock of school buildings nationwide, and takes proactive steps to prevent exposure to asbestos still present in those buildings, cases like this cannot be prevented."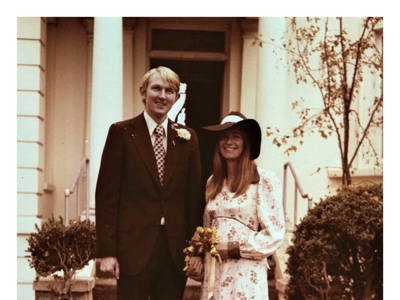 Widower of a school teacher who died from an asbestos cancer succeeds in legal action against Surrey County Council
A settlement has been secured on behalf of a widower whose former PE teacher wife died of asbestos cancer mesothelioma aged 78.