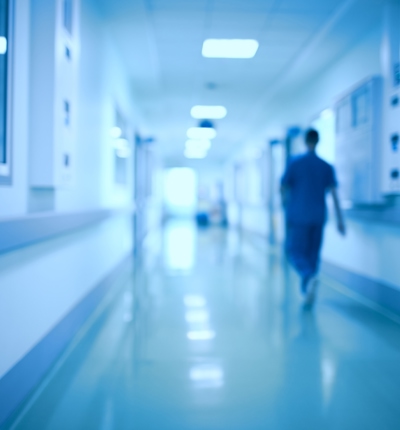 Abdominal hernia costs mechanic his career and damages his sex life
A 43-year-old man who had to abandon his career as a mechanic after a two-year delay in spotting an abdominal hernia has been secured a £450,000 settlement.
Posted on 10 January 2023
The mechanic, who we have called Peter, suffered a series of complications after an error during hip surgery which eventually led to the discovery of the hernia.
The serious injury has left Peter in permanent pain. The muscle damage has seriously impaired his sexual function and he has a complete inability to lift anything heavy. He is dependent on high-dose painkillers also has permanent damage to his right leg.
Portsmouth Hospitals NHS Trust admitted liability for the failure to diagnose the hernia, but did not admit liability for alleged mistakes during the hip surgery at the Queen Alexandra Hospital two years previously.
Peter was born with a congenital dislocation of his right hip and underwent two operations when he was aged three to put the hip back in its socket.

In October 2009, when Peter was aged 30, he was diagnosed with osteoarthritis in his hip and by December 2014, when he was aged 35, the condition was causing him so much pain that his GP referred him to a consultant orthopaedic surgeon at Queen Alexandra Hospital.
The surgeon recommended a complicated hip replacement that would involve a bone graft and the operation took place in May 2015.
However, during the surgery Peter suffered severe artery and vein damage that went undetected initially. Following the surgery, the medical staff realised that there was a loss of of blood supply to Peter's leg. He was in immense pain and had to be rushed back into theatre for emergency vascular repair surgery that lasted six hours. The vascular reconstruction included vein grafts and surgery to reduce swelling in the lower leg.

Peter spent two days in intensive care and circulation was restored to his leg. He stayed in hospital for a further two and a half weeks and was given further skin grafts in July 2015 which left him with significant scarring.
Following the operation, Peter complained of abdominal pain in his right side and a bulge in his stomach area.
The bulge was put down to nerve damage and muscle weakness and a CT scan performed in October 2015 did not report the presence of a hernia.
Peter continued to suffer excruciating ongoing abdominal pain but his complaints were dismissed until July 2017 when a further CT scan was performed.

This time, a large Spigelian hernia was spotted, which had been missed on the previous scan. However, Peter was told that his stomach muscles were damaged beyond repair and he required a complicated operation to repair the hernia. This would not restore his abdominal muscle strength.
For a year after the operation Peter reported a loss of erectile function. His lack of any core abdominal muscle strength meant that he struggled to carry on working as a car mechanic, which is the only job he had ever done. 
Peter now faces major, complex hernia repair surgery which frightens him. He has also been told that he will suffer chronic pain for the rest of his life.
Peter instructed Leigh Day clinical negligence partner Angharad Vaughan and her team, who obtained expert evidence from an orthopaedic surgeon, musculoskeletal radiologist, and general surgeon and sent a Letter of Claim. 

Eventually in July 2021, Portsmouth Hospitals NHS Trust admitted liability for a delay in diagnosis of the hernia and made an interim payment of damages of £10,000. 
After further investigations about the value of the claim, which involved obtaining evidence from experts in care, occupational therapy, pain medicine and psychiatry, the claim was eventually settled in December 2021 for £450,000, seven weeks before it was due to go to trial. Counsel was Jonathan Bertram of 7 Bedford Row.  
Angharad Vaughan said:
"This was a very sad case arising from very serious injuries which have had a devastating effect on Peter's life and that of his family. While nothing can turn back the clock, I am glad that the settlement will compensate Peter in some way for what he has been through and enable him to plan for his future."
Peter and his partner said:
"We wanted to thank you for having the faith to take the case on.  Thank you for your determination and patience throughout and for supporting us from start to finish. It has certainly been a long road, full of up's and down's but we have finally achieved the outcome we wanted.  Our future is bright but most importantly our children's future is now secure."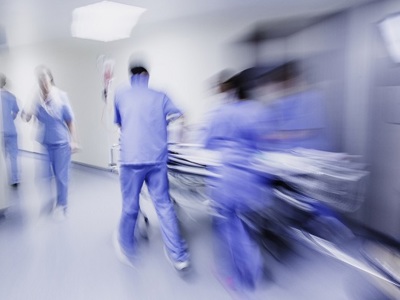 Recent medical negligence success stories
Read about recent cases we have settled for our clients