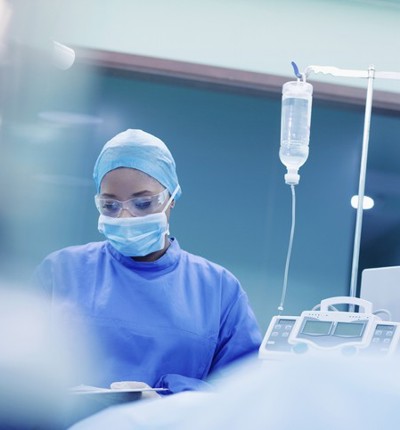 Tongue cancer patient given £1.5 million settlement following delayed diagnosis
A patient whose tongue cancer was mistaken for an ulcer caused by a sharp tooth has received £1.5 million in a settlement from King's College Hospital NHS Foundation Trust.
Posted on 02 February 2022
The delayed diagnosis of the cancer means that the patient, who we have called Alex, had to undergo more severe surgery, chemoradiotherapy that could have been avoided, and he has been left with lifelong damage to his mouth which impedes his speech and his ability to eat.
In October 2014, Alex saw his GP because of a persistent ulcer on the underside of his tongue, which had not healed in over a month. His GP diagnosed a common mouth ulcer likely to be caused by a sharp tooth rubbing against his tongue. He advised Alex to see his dentist to have the tooth blunted which he did twice over the following two months, but the ulcer still did not go away.
Alex went back to his dentist in January 2015 and was referred to an oral surgery consultant at King's College Hospital Dental School. At about the same time, Alex's GP made an urgent referral for suspected cancer of the head and neck.
Alex was seen promptly by a consultant ear nose and throat (ENT) surgeon at the Princess Royal Hospital (part of King's College Hospital NHS Foundation Trust), who considered that the ulcer was still being caused by a sharp tooth, so he was referred back to his dentist to have the tooth further blunted. Crucially, no follow up appointment was arranged.
The ulcer continued to grow and became increasingly painful so Alex went back to his GP who referred him again for assessment. This time a biopsy was undertaken and in June 2015 Alex was diagnosed with a squamous cell carcinoma.
Two months later, in August 2015 Alex underwent surgery to remove part of his tongue, cancerous neck tissue and a free flap reconstruction at Guy's Hospital. He had to have a tracheostomy fitted and following the surgery had to be treated on the critical care unit. Later, he had to have a course of chemoradiotherapy.
Alex has been left with scarring on his face and neck. His speech is affected by numbness and tingling and weakness in his tongue and mouth and the partial paralysis of one his vocal cords and swelling of the tissues around the vocal cords. He has reduced saliva flow and suffers from drooling.
The loss of oral sensation means Alex also has problems chewing and swallowing which restricts him to a soft food diet. His teeth and gums are now in a very poor state and he is suffering from severe radiation caries and periodontitis.
The ongoing symptoms have affected Alex's ability to work and it is likely he will have to retire early. There is a risk that he will have to have a tracheostomy and laryngectomy in the future as well as PEG feeding.
Leigh Day clinical negligence solicitor Charlotte Cooper, represented Alex in his claim against King's College Hospital NHS Foundation Trust. They eventually admitted that Alex should have been reviewed within four weeks of the consultation in January 2015 and if that had happened, he would have required less severe surgery and would not have needed the chemoradiotherapy which has resulted in his ongoing injuries.
Charlotte Cooper said:
"I am very pleased that we have been able to achieve a settlement for Alex. He has suffered permanent and life changing injuries which could and should have been prevented. Whilst his injuries cannot be reversed, hopefully the compensation will go some way to making his life easier in the future and if he needs to retire early, will mean that he can afford to do so."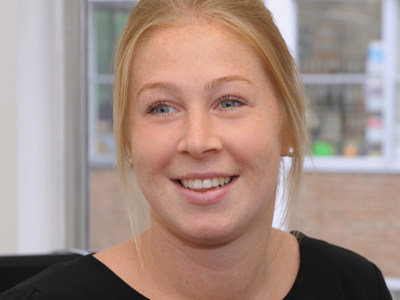 Charlotte Cooper
Charlotte Cooper is a senior associate solicitor in the medical negligence department.