Charlotte Cooper
Solicitor
Charlotte Cooper is a solicitor in the medical negligence department.
Charlotte is a solicitor working with Olive Lewin in the clinical negligence department. She joined the firm in September 2014 when she qualified. 
During her time at Leigh Day, Charlotte has assisted partner, Olive Lewin, with a wide range of high value and complex clinical negligence cases. These include cases involving spinal injuries, brain injuries, claims arising out birth injuries such as cerebral palsy, maternal death, severe tear injuries following delivery, and also drug toxicity claims.

She now also has her own varied caseload which includes cases relating to stillbirth, cauda equina as well as misdiagnosis and delayed diagnosis of conditions such as cancer and appendicitis.

Olive's successful settlements on which Charlotte has assisted include:
G v Ipswich Hospital NHS Trust - A claim for the failure to diagnose and repair a 4th degree tear.  
BW v Plymouth Hospitals NHS Trust - A claim for negligent spinal surgery which settled for £175,000. 
CE v United Hospitals Bristol NHS Trust - A claim on behalf of a child who suffered significant brain damage at the age of 1 as a result of negligent treatment following heart surgery. 
TUV v Great Ormond Street Hospital for Children NHS Foundation Trust - A claim on behalf of a young woman who suffered brain damage as a teenager, because of hospital negligence. 
ABX v University College London Hospitals NHS Foundation Trust - A claim on behalf of a client who suffered cerebral palsy at birth. The settlement will pay for 24 hour care. 
XY v The Hillingdon Hospitals NHS Foundation Trust - A claim on behalf of the family of a 22 year old woman who died as a result of undiagnosed sepsis following delivery. 
Charlotte is a member of the Spinal Injuries Association, is accredited as a litigator by the Association of Personal Injury Lawyers, and is a trustee of The Garwood Foundation.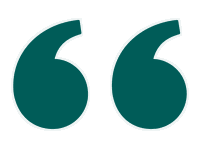 Throughout your involvement in this case I have always found your and Olive's communication relevant, informative, succinct and timely. It is one of the reasons I enjoy working for this team. The cases are always challenging, but with the support and guidance offered are engaging and interesting cases to work on.
David Shepherd, Consultant Anaesthetist