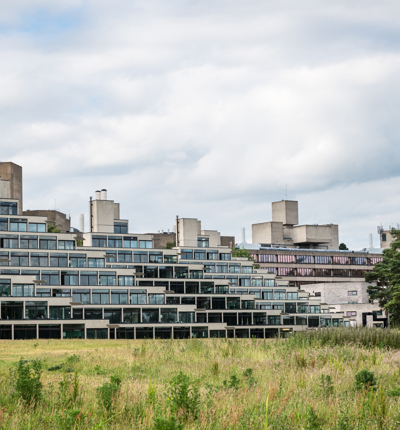 Student Theo Brennan-Hulme was failed by University of East Anglia and Norwich Health Care Trust say parents
Student Theo Brennan-Hulme was failed by the University of East Anglia and Norwich Health Care Trust psychiatric emergency service said his parents following almost three years of inquest proceedings into his death.
Posted on 09 February 2022
Theo died, aged 21, on 12th March 2019. Today, Coroner Jacqueline Lake recorded a conclusion of suicide and added a short narrative that a mental health assessment that was carried out on 28 February 2019 was inadequate.
The coroner said Article 2 was engaged in respect of a breach of systemic duty by Norwich Health Care Trust. She said there were flaws in the systems and she is surprised that the trust was still seeking to place responsibility for what happened on 28 February on staff incompetence instead of the systems in place.
 
A culture had been identified after substantial and in-depth investigation which affected how the team dealt with referrals, trying not to take on referrals, which raised great concerns about the systems in place, it was noted by the coroner.
 
Ms Lake said she could find that had Theo been taken on by Norwich Crisis Resolution and Home Treatment Team (CRHT) on 28 February it is possible he would not have died at the time he did.
 
The inquest was told of an unacceptable delay in a response to Theo from CRHT after his emergency referral by a GP. Following the late-night assessment, he was sent back to his student accommodation with a response of "Not for Treatment at this time". His family were not contacted despite it being previously recognised that they were a strong supportive factor for Theo. Theo was found 12 days later.
 
Theo's family told the inquest that he had found his first week at UEA in October 2018 very difficult, and his mother Esther Brennan had been called for help after he had been taken to hospital after attempting self-harm. Theo was a high achiever and was keen to return to his studies. He and his mum organised a manageable plan, signposting both the University and Medical care available, to support his needs. After this time the family were not informed of any aspect of Theo's deterioration.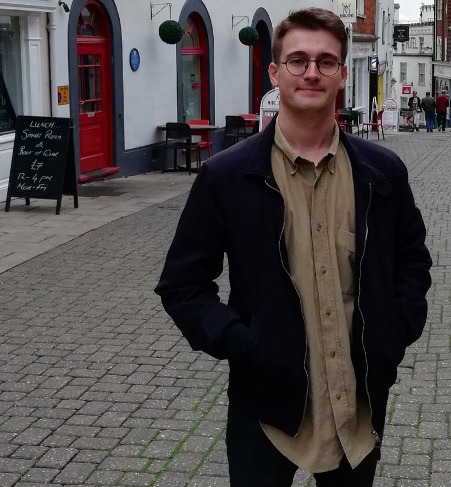 Theo came home to family in Stoke-on-Trent for Christmas, and had returned to university in January, he had seemed well. However, on his return Theo's mental health began to deteriorate. He followed all University guidance and made it known to the university wellbeing team, giving them written consent to contact next of kin. The University did not contact his family.
 
Theo attended a meeting with the university wellbeing team on 31 January, only to be told that the meeting was cancelled because of staff sickness. It was rearranged for 6 March 2019.
 
On 28 February 2019 Theo, now at crisis point, managed to get an emergency appointment with his GP who referred him urgently to CRHT, requesting an appointment within the four hours urgent referral policy. The team offered Theo an appointment at 11pm (a breach of its four-hour window for emergency assessment) and following inadequate assessment, sent him back to the university within an hour.
 
A statement from consultant psychiatrist Dr Julian Beezhold told the court there was an "unacceptable delay" between Mr Brennan-Hulme's referral and assessment.
 
Theo was presenting as suicidal and a statement by Dr Melanie White, consultant clinical psychologist for CRHT, listed many high-risk factors for intent that were present and should have been known by the assessing team. His autistic spectrum disorder diagnosis, the fact that he was living away from home and a previous attempt to take his own life when he was 16, amongst others; but Theo was not accepted for treatment. Theo was then prescribed an anti-depressant by the non-prescribing Senior Psychiatric Nurse and referred back to collect these from his GP the following day, then sent back alone to his student accommodation within minutes of arriving for assessment.
 
Dr White said: "The failure to offer home treatment may have been a contributing factor to his death."
 
Following a telephone appointment with the GP surgery the following day, 1 March, Theo collected medication but then did not attend his university wellbeing appointment scheduled for 6 March. His non-attendance did not initiate any action from the UEA wellbeing team, and with a lack of communication between the two organisations, no follow-up from the hospital, as they had formally discharged Theo's case.
 
He was found in his student bedroom on 12 March after concerns were raised by cleaning staff.
 
Theo's mother and father, Andrew Hulme, say Theo (and his family) was let down by the University of East Anglia and grossly let down by Norwich Health Care Trust psychiatric emergency service who did not recognise or respond to his known vulnerabilities as a first year student with Asperger's. They exacerbated his isolation and did not provide any basic care or contact his family, when he needed emergency help.
 
The Trust has acknowledged that the assessment of Theo was inadequate and that he should have been accepted for treatment instead of sent back to his university accommodation alone.
 
The University have been working to identify improvements to the effectiveness of their support to vulnerable students.
 
The inquest heard that a culture of bullying was present at the Trust, leading to staff feeling pressured, and "valued" for not receiving referrals or taking on patients for treatment. Currently, one in five staff members still report experiencing bullying and harassment, the inquest heard.
The coroner indicated that she will prepare a prevention of future deaths report.
 
Theo's parents say Theo was doing all he could to seek help according to the published guidance from both organisations, but between the university and psychiatric emergency service they "had put Theo in "a most desperate and dark position, with no means of accessing specialised psychiatric support, that he knew he needed".
 
They remain concerned that the trust and university still, do not have adequate systems in place to ensure that staff are trained in autism and know what adjustments should be made, and that risks future deaths.
 
Esther Brennan and Andrew Hulme said:
 
"The University of East Anglia and Norwich Health Care Trust psychiatric emergency service denied our dear son Theo a fighting chance to live. Between them the university and psychiatric emergency service lack of care, rejected Theo's known high risk state and only enabled further isolation and hopelessness with no further signpost for care; a most desperate place for him to be, while they were busy prioritising bureaucracy."
 
"We believe the university regards itself as simply a service provider for students and do not adhere to a duty of care as other public bodies are expected. The detailed personal information they hold on special educational needs of students was not used in Theo's case to support and safeguard his vulnerabilities; and was certainly not used in an emergency to let his family's know that he was clearly struggling academically and with his health. Despite his written consent held by the university, if anyone had cared to ask, Theo would definitely, definitely have said 'Yes. Can you call my mum, please'?
 
"Despite using all the university's preferred and promoted systems, despite his emails, despite their observations of his poor mental and physical state, despite their knowledge of his poor attendance and academic struggle, the university and failed together in acting to help Theo, or to inform those who could help Theo to get well.
 
"We hope that changes can be made to the support systems and procedures for all our sons and daughters at university, regardless of their age, that includes communication with next of kin at times of concern. It requires simple assurances of thorough policy, mandatory, clear and effective training for all and a return to valuing humanity and simple time care.
 
"We demand that mental health assessments will be accessible and thorough, and not assumed, rushed or careless. Theo's assessment was wholly inadequate in time, intention and management of any appropriate care. We now know that the hospital spent very little time properly assessing our son. We know he remained in crisis before during and after his his emergency appointment. His assessment was not fit for purpose. The people who were supposed to care and impact positively on his ability to get well, failed to see the true picture of Theo's emergency health requirements, they then failed to treat or manage his care, they denied him the treatment that would have helped save his life. They did not recognise or respond to his Asperger's diagnosis. They did not recognise that he was away from home. They did not connect him to his family for the love and support available to him.
 
"For those involved with Theo's case, then we are honoured you have met him, either in person or since his passing. We hope that his life will continue to be productive in the way he aspired to do, by bringing his learned empathy and humanity to all he met."
 
Leigh Day solicitor Anna Moore, who represents the family, said:
 
"Theo did all he could to seek out help, contacting the support services at the university and seeking urgent medical assistance from his GP and crisis services. Tragically, his efforts were met with inaction from services both at the UEA and the Trust.
 
"The Trust's assessment of Theo was woefully inadequate and instead of being taken on for the treatment he so desperately needed, he was sent back to his university accommodation alone in the middle of the night.
 
"Theo had previously reached out to his academic advisor and the wellbeing service at the university but they were ill-equipped to deal with his need for support and did not communicate any of this information to his family or refer him to the NHS for treatment despite written consent. It remains a matter of concern that staff at the UEA and Trust still do not have adequate training when dealing with people with autism.
 
"It remains incredibly concerning that there exists a culture of bullying at the Trust where staff were valued, not for being caring and compassionate, but for failing to take on patients who needed help. Whilst it is recognised that the Trust is taking steps to address this issue, the evidence heard at this inquest confirms that remains a concern with one in five staff members experiencing bullying or harassment. This must be urgently addressed as it puts other patients at risk."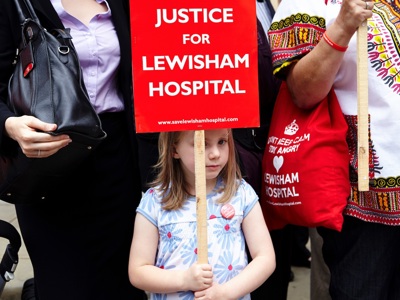 Human rights
If you believe your human rights have been denied our human rights and civil liberties team is one of the leading teams of practitioners in this specialist area in the country.